SAN MARCOS, TEXAS: Leading private services operator Berry Aviation, has selected Rusada's ENVISION software to manage its Airworthiness and Maintenance activities.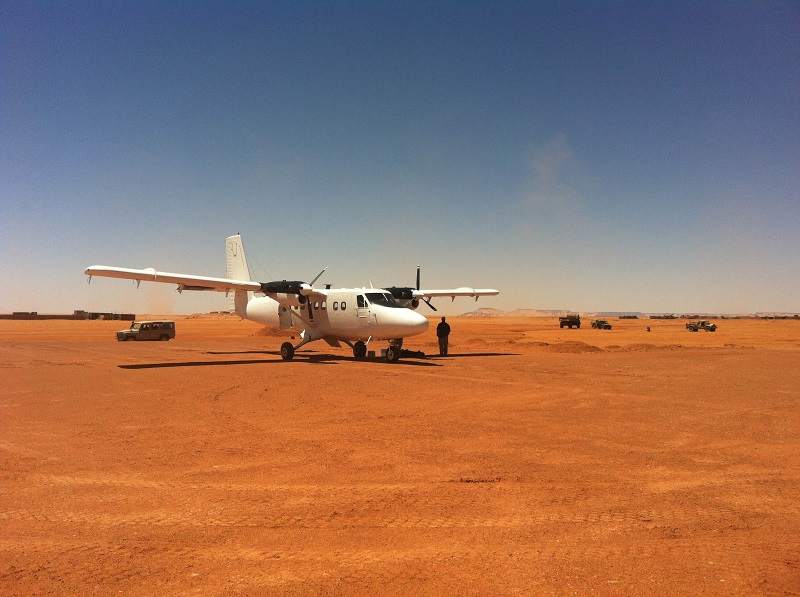 Berry Aviation, based in San Marcos Texas, provide specialty passenger, cargo, and medevac services to the U.S. Department of Defense, as well as cargo flights for civilian organisations, and third-party MRO services. They operate a mixed fleet of over 20 aircraft consisting of De Havilland DHC-6, De Havilland DHC-8-200, Embraer 120, Fairchild Swearingen Metro III, King Air 350, and Cessna 206.
As well as serving all branches of the U.S. military, Berry Aviation's customers also include Fortune 500 companies, NCAA athletic teams, NASCAR teams, and other Part 135 and 121 carriers.
Berry Aviation have signed up for six of ENVISION's modules, including Fleet Management, Base Maintenance, and Inventory Management, along with Rusada's ENVISION Tasks and ENVISION Stock mobile applications.
The solution will be implemented by Rusada's North American Client Services teams, with work on the project having already begun.
Julian Stourton, CEO at Rusada said:
"The services that Berry Aviation provide are incredibly complex in nature, which in turn leads to a complex maintenance environment. Managing such a diverse fleet is tricky enough as it is, but if you don't have an intelligent software solution to assist you, then the task becomes almost impossible.
"ENVISION has been tried and tested in complex operations around the world, so I am more than confident it can deliver the performance and oversight that Berry are seeking."
About Rusada
Rusada is a leading provider of aviation software with over 35 years of experience in the industry. Its ENVISION software manages over 2,000 fixed and rotary wing aircraft for 150 operators, maintainers, and manufacturers in 45+ countries. With its headquarters in Switzerland and offices in the USA, UK, UAE, India, Singapore, and Australia, Rusada provides global support for a global industry.
Specialising in the management of airworthiness, maintenance, and flight operations, ENVISION is developed solely for aviation. Its modern, web-based platform features a suite of integrated modules, enhanced by a series of native mobile apps. ENVISION's easy-to-use interface provides users with clear, actionable information, enabling processes to be carried out quickly and efficiently, and all without the need for paper or spreadsheets.
Media Contact
Chris Prior
Marketing Manager
+44 (0) 1295 231619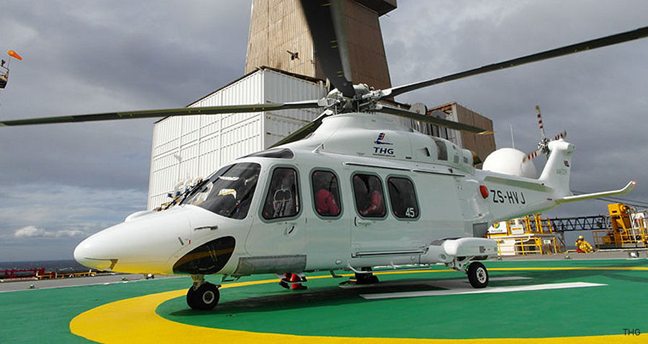 THG ranks as the number one large helicopter group in South Africa, with a diverse clientele including governments, parastatals, oil companies and relieve aid agencies. AD SOFTWARE IT solution supports maintenance and airworthiness via web-based access and mobile devices.
The Titan Helicopter Group of companies, consisting of various licensed operators, approved maintenance organisations and a technical training centre in South Africa, offers a diverse service to the Global Market through a culture of safety and excellence.
Following their decision to overhaul their legacy system THG led an exhaustive campaign to identify the best solution, testing different software in the process. AD SOFTWARE was able to comply with the ambitious time-frame defined by THG by sending a team of A/C data and CAMO experts on-site.
With 16 customers based in Africa and over 600 helicopters supported, AD SOFTWARE asserts its leading position on the market of MRO/CAMO software providers for rotary wing operators. The high ratio of revenues dedicated to R&D plus 20 years of expertise ensures AD SOFTWARE's solutions are efficient and based on modern technologies.
Furthermore, AD SOFTWARE has teamed-up with several of its customers to build tailored solutions with the end-users and regulators in mind. The new modules have a fast time-to-market planning and are designed by aviation professionals. Thanks to these project-focused partnerships AD SOFTWARE is one of the only software providers in the aviation industry able to keep up with the permanent technological advancements.
Frederic Ulrich, CEO of ADS OFTWARE, commented: "We are extremely proud to work with THG. This is without a doubt one of the highlights of 2019 and a validation of our work methodology."
About ADSoftware
AD SOFTWARE is a major supplier of CAMO/MRO software solutions for helicopter and fixed wing operators across the globe. In its 20 years of existence it has steadily increased its user base to over 65 airlines by providing a scalable and cost-efficient solution. AD SOFTWARE is used by OEMs and operators for fleet of 5 to 100 aircraft.
Visit https://www.adsoftware.fr/ for more information.
Press Information: c.henner@adsoftware.fr
General Information: c.henner@adsoftware.fr