Central Mountain Air Rolls Out iQSMS for Streamlined Safety Management
21 Mar 2023

{{vendor.Name}}
Connect with Aircraft IT
Sign up to the Aircraft IT twitter feed for all the aviation industry's latest IT related news
Click here to learn about free Membership to Aircraft IT
Canadian Central Mountain Air (CMA) has recently launched ASQS' quality and safety management system iQSMS in their organization, further cementing their commitment to safety and excellence in the aviation industry.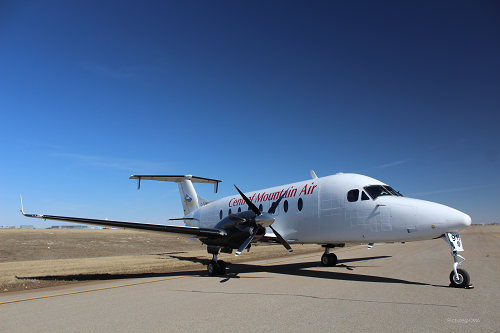 The privately owned and operated Western Canadian airline specializes in scheduled and charter flights and allows passengers to seamlessly transfer to Air Canada and WestJet flights through interline agreements.
CMA implemented the iQSMS Reporting Module including the offline application to reduce reporting barriers and ensure operational continuity.
"With iQSMS, CMA has a powerful tool in place that makes reporting easier than ever. This enables the entire team to work more efficiently and strengthens the safety culture within the company," said Jonathan Frey, Director Sales Americas at ASQS.
"In addition to being user friendly and highly customizable, IQSMS has increased our transparency amongst our employees, provided us with better statistics and tracking/trending capabilities and increased our efficiency, which has allowed us to work smarter, not harder", commented Jon Beliveau, SMS Manager at Central Mountain Air. "The IQSMS app is another great benefit, as it allows our employees to submit reports via devices, such as the iPads in our Electronic Flight Bags."
This collaboration marks another milestone for ASQS as the company continues to expand its presence in the Canadian aviation market. ASQS' integrated quality and safety management solution iQSMS is currently used by more than 300 aviation companies worldwide to manage their quality and safety management processes.