Berry Aviation signs up for Rusada's ENVISION
26 Jul 2022

{{vendor.Name}}
Connect with Aircraft IT
Sign up to the Aircraft IT twitter feed for all the aviation industry's latest IT related news
Click here to learn about free Membership to Aircraft IT
SAN MARCOS, TEXAS: Leading private services operator Berry Aviation, has selected Rusada's ENVISION software to manage its Airworthiness and Maintenance activities.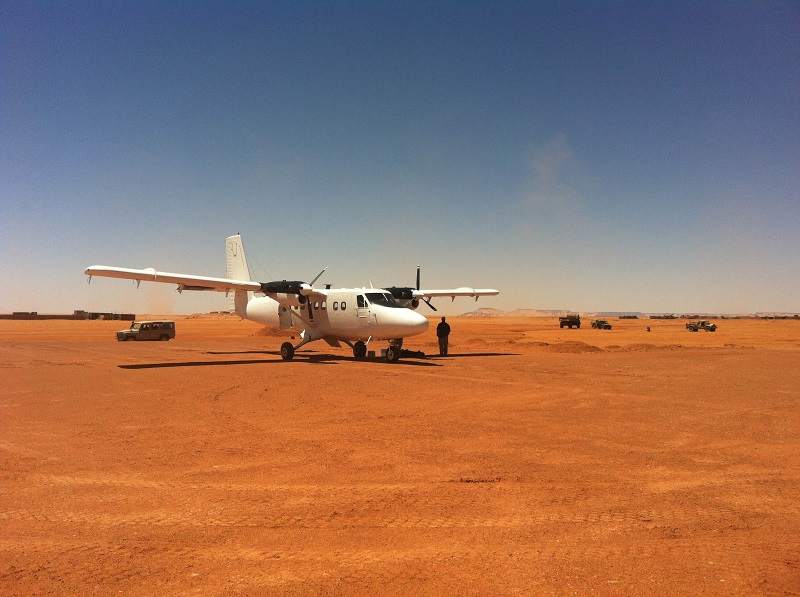 Berry Aviation, based in San Marcos Texas, provide specialty passenger, cargo, and medevac services to the U.S. Department of Defense, as well as cargo flights for civilian organisations, and third-party MRO services. They operate a mixed fleet of over 20 aircraft consisting of De Havilland DHC-6, De Havilland DHC-8-200, Embraer 120, Fairchild Swearingen Metro III, King Air 350, and Cessna 206.
As well as serving all branches of the U.S. military, Berry Aviation's customers also include Fortune 500 companies, NCAA athletic teams, NASCAR teams, and other Part 135 and 121 carriers.
Berry Aviation have signed up for six of ENVISION's modules, including Fleet Management, Base Maintenance, and Inventory Management, along with Rusada's ENVISION Tasks and ENVISION Stock mobile applications.
The solution will be implemented by Rusada's North American Client Services teams, with work on the project having already begun.
Julian Stourton, CEO at Rusada said:
"The services that Berry Aviation provide are incredibly complex in nature, which in turn leads to a complex maintenance environment. Managing such a diverse fleet is tricky enough as it is, but if you don't have an intelligent software solution to assist you, then the task becomes almost impossible.
"ENVISION has been tried and tested in complex operations around the world, so I am more than confident it can deliver the performance and oversight that Berry are seeking."
About Rusada
Rusada is a leading provider of aviation software with over 35 years of experience in the industry. Its ENVISION software manages over 2,000 fixed and rotary wing aircraft for 150 operators, maintainers, and manufacturers in 45+ countries. With its headquarters in Switzerland and offices in the USA, UK, UAE, India, Singapore, and Australia, Rusada provides global support for a global industry.
Specialising in the management of airworthiness, maintenance, and flight operations, ENVISION is developed solely for aviation. Its modern, web-based platform features a suite of integrated modules, enhanced by a series of native mobile apps. ENVISION's easy-to-use interface provides users with clear, actionable information, enabling processes to be carried out quickly and efficiently, and all without the need for paper or spreadsheets.
Media Contact
Chris Prior
Marketing Manager
+44 (0) 1295 231619