FinnHEMS selects Rusada's ENVISION
08 Nov 2022

{{vendor.Name}}
Connect with Aircraft IT
Sign up to the Aircraft IT twitter feed for all the aviation industry's latest IT related news
Click here to learn about free Membership to Aircraft IT
HELSINKI, FINLAND: State-owned emergency medical operator FinnHEMS, has opted for Rusada's ENVISION software to manage its airworthiness and maintenance activities.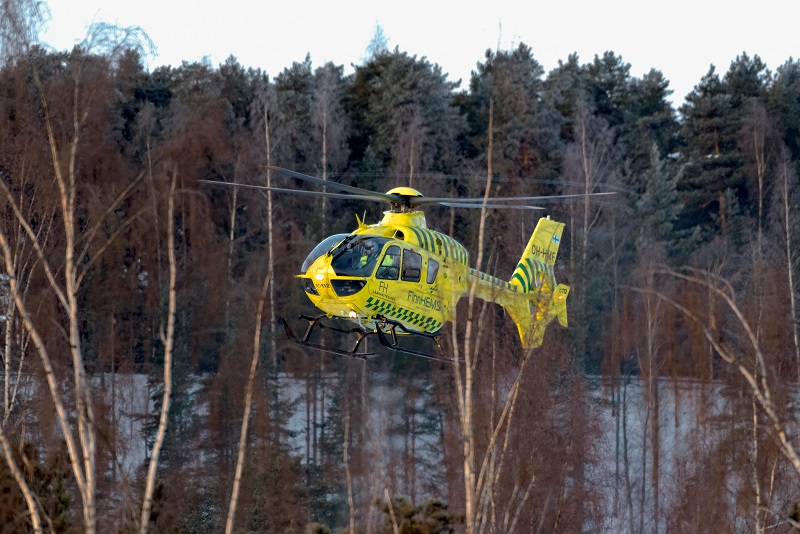 FinnHEMS operates Helicopter Emergency Medical Service (HEMS) flights for hospital districts from its seven bases across Finland. They utilise a fleet of 9 helicopters, Airbus H135s and H145s, primarily for the deployment of emergency specialists to incidents, rather than the transportation of patients. As such, their callout rate is typically higher and more frequent than standard air ambulance services.
With this high volume of flights and need for constant aircraft availability, FinnHEMS was seeking a greater level of confidence in their operational data and determined that ENVISION met all the requirements for the job.
"We are looking forward to relying on ENVISION to give us more certainty around our operations, as well as increased visibility on the readiness of our fleet." says Tony Ellonen, Continuing Airworthiness Manager at FinnHEMS. "A key desire was to enable our maintenance teams to effectively plan for upcoming events. With ENVISION, vital information will be readily available to our main base and outlying deployment stations so that our helicopters can be strategically maintained, to be available at a moment's notice."
With Rusada's help, FinnHEMS will now begin the process of consolidating their current systems into ENVISION, using its airworthiness and maintenance modules to manage their activities going forward. The solution will be accessible via the cloud from any of their operating locations, and its live dashboards will ensure key information is available and consistent company wide. This will significantly reduce user's workloads and avoid any potential human factors conflicts.
About Rusada
Rusada is a leading provider of aviation software with over 35 years of experience in the industry. Its ENVISION software manages over 2,000 fixed and rotary wing aircraft for 150 operators, maintainers, and manufacturers in 45+ countries. With its headquarters in Switzerland and offices in the USA, UK, UAE, India, Singapore, and Australia, Rusada provides global support for a global industry.
Specialising in the management of airworthiness, maintenance, and flight operations, ENVISION is developed solely for aviation. Its modern, web-based platform features a suite of integrated modules, enhanced by a series of native mobile apps. ENVISION's easy-to-use interface provides users with clear, actionable information, enabling processes to be carried out quickly and efficiently, and all without the need for paper or spreadsheets.
Media Contact
Chris Prior
Marketing Manager
+44 (0) 1295 231619