Simpfly EFB Omni™ solution was designed with the startups and small operators in mind. We streamline your Flight Operations by implementing EFBs to your fleet and managing them on your behalf, through a continuous remote support.
Once your airline gets on-board of our innovative solution, Simpfly becomes part of your airline structure: you only need to assign a point of contact (such as DFO) and we take care of the rest.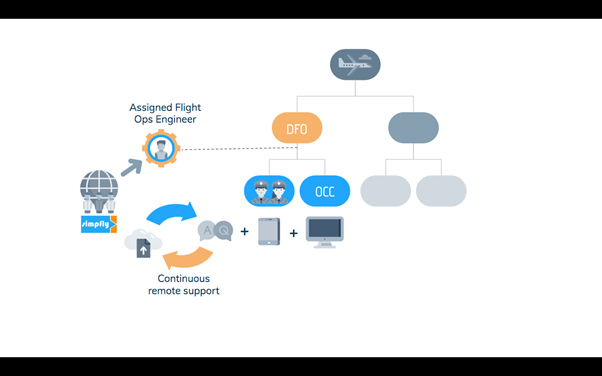 Your daily operation will mature as an EFB-driven operation with confidence, as Simpfly takes care of all IT and Flight Operations Engineering tasks related to your EFB needed to assure your pilots have access to up-to-date data for a safe and compliant flight.
Get our white paper for detailed information on how (and how much) you will be able to save by adopting our EFB Omni™ solution.