Delhi, 25 July 2022: Vistara, India's finest full-service carrier, today became the first Indian airline to introduce an e-tech logbook solution and go paperless in its operations in association with ULTRAMAIN ELB.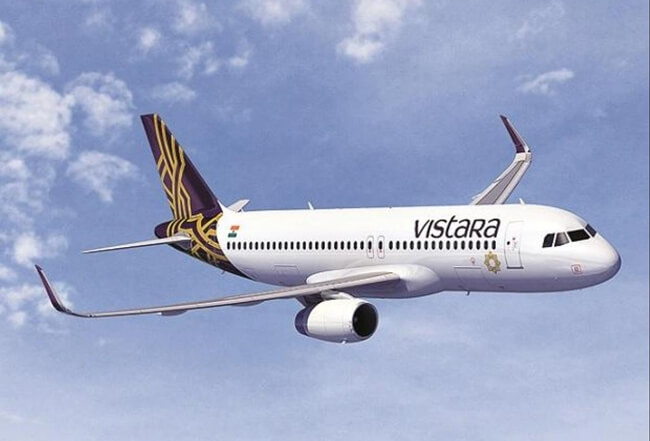 ULTRAMAIN ELB will fully replace aircraft paper technical log, cabin log, journey log, damage log, and fueling log providing a validated electronic Certificate of Release to Service (e-CRS) on flights operated by Vistara. Currently in the airborne proving stage, the ELB application will be used by Flight Crew, Cabin Crew, and Engineers on iOS devices to provide integrated workflows with Vistara's maintenance and operational systems. The airline is seeking necessary approvals from relevant authorities before fully integrating this solution across its operations. Once implemented, ULTRAMAIN ELB will enable accurate, real-time global operational visibility of the Vistara fleet resulting in more efficient maintenance, higher dispatch reliability, and increased aircraft utilization.
"As Vistara marches on its Digital Transformational journey, the focus on digital data capture, integration and automation will continue. ULTRAMAIN ELB will help digitize our aircraft paper logs and improve operational effectiveness." said Vinod Bhat, Chief Information Officer, Vistara.
"Vistara remains committed towards constantly improving operational efficiency across processes through automation and we've been investing in right technologies to achieve this goal. We are delighted to partner with Ultramain Systems, which will provide the first Electronic Logbook to seek operational approval to operate a fully electronic Technical and Cabin Logbook in India. ULTRAMAIN ELB will be integrated with various live processes like AMOS, ACARS, and ARMS for seamless operations. This application, with its completeness and ease of use, is one step towards building enterprise application integration while also focussing on sustainable operations.", said Sisira Kanta Dash, Senior Vice President – Engineering & Maintenance, Vistara.
"We are pleased to welcome Vistara to the ULTRAMAIN ELB family. As well as our well proven defect management functions. Vistara will be using ELB's refuel / defuel functions, which enable real time capture of refueling documentation using Ultramain's e-Signature capabilities. This is another important step towards the automation of Line Maintenance Operations" said Mark McCausland – President and CEO of Ultramain Systems.
Ultramain Systems provides SIMPLE MOBILE PAPERLESS Aviation Maintenance software products and professional services to airlines worldwide. ULTRAMAIN® ELB™ – the market leading electronic logbook software has been replacing paper-based processes while offering comprehensive functionality and innovative features to help make airlines processes seamless.
Vistara is India's highest-rated airline on Skytrax and TripAdvisor, and it has been the winner of several 'Best Airline' awards, besides being lauded for cabin cleanliness and safety standards. In a short span of seven years since starting operations, Vistara has raised the bar for operations and service standards in the Indian aviation industry to become the country's most loved airline and has recently crossed the mark of flying 35 million passengers.
***
About Vistara (TATA SIA Airlines Limited): TATA SIA Airlines Limited, known by the brand name Vistara, is a 51:49 joint venture between Tata Sons Private Limited and Singapore Airlines Limited (SIA). Vistara brings together Tata's and SIA's legendary hospitality and renowned service excellence to offer the finest full-service flying experience in India. Vistara commenced its commercial operations on January 9, 2015, with an aim to set new standards in the aviation industry in India and it today connects destinations across India and abroad. The airline has a fleet of 53 aircraft, including 41 Airbus A320, five Airbus A321neo, five Boeing 737-800NG and two Boeing 787-9 Dreamliner aircraft and has flown more than 35 million customers since starting operations.
For more information about Vistara, visit www.airvistara.com
MEDIA CONTACTS: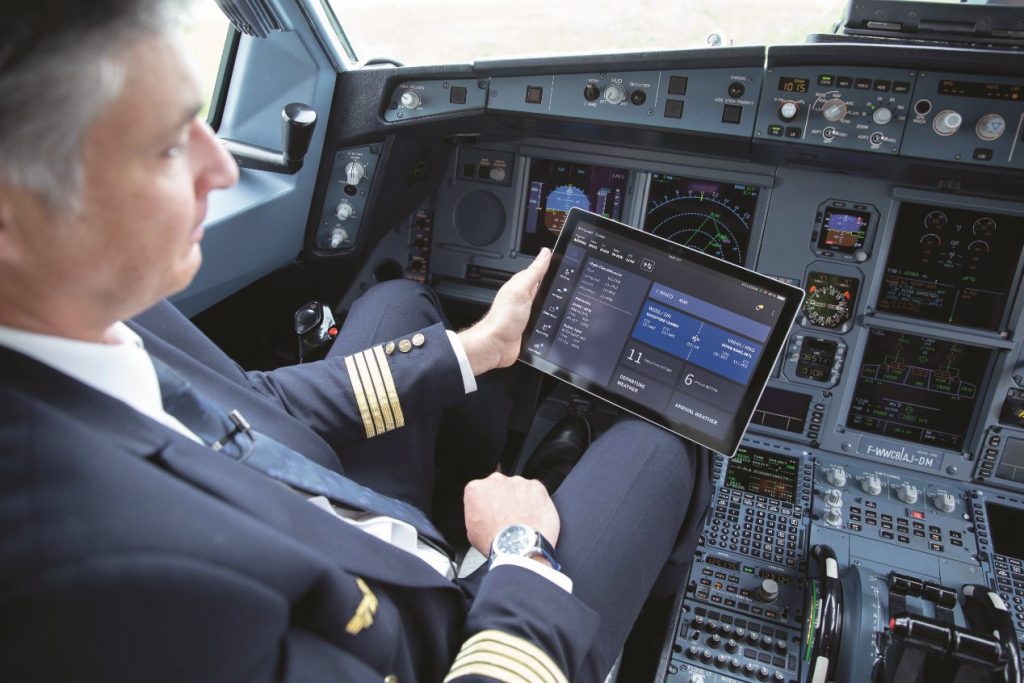 Toulouse, France, November 12th 2020
In November, NAVBLUE and Ultramain Systems signed a cooperation agreement to integrate Ultramain Electronic Logbook (ELB) into NAVBLUE's Electronic Flight Bag (EFB) applications.
ULTRAMAIN ELB replaces aircraft paper flight logs with an easy-to-use, touch-screen interface that speeds communication between cockpit crews and ground maintenance teams. ULTRAMAIN ELB enables faster turnaround times, so aircraft spend more time in the air and less time on the ground.
NAVBLUE's Electronic Flight Bag (EFB) includes an Electronic Flight Folder application in the cockpit and a ground tool which manages the workflow between OCC systems and the on-board applications. It covers all mission data required for a flight, including archiving of any reporting and associated data.
Airlines are constantly looking for integrated solutions to facilitate their daily operations and this cooperation agreement will allow them to have their EFB and ELB solutions in the same platform.
"We are very excited about what this agreement means to the aviation community", said John Stone, Vice President of Product Management for Ultramain Systems. "Products contained within NAVBLUE's Electronic Flight Folder and ULTRAMAIN ELB already operate in the hands of common customers, it's a natural conclusion that the two products should be interoperable. Through both purposeful technical advancement and unforeseen worldly events, the aviation industry will react to the need for digital products and the efficiencies they bring. The partnership will evolve the flight deck ecosystem with best in class digital products. This agreement will allow users to seamlessly navigate, and data to freely flow, between NAVBLUE's EFB and ULTRAMAIN ELB providing a more streamlined flight deck workflow. This will be a game changer in the industry."
Juergen Thevenin, Head Of Business Development & Partnerships at NAVBLUE said: "I am pleased to see NAVBLUE and Ultramain Systems joining forces to bridge flight operations and maintenance applications in a seamless interface. Integration and data exchange will simplify user experience and push innovative features such as automated performance update depending on aircraft technical status."