Aircraft IT MRO Issue 49: September / October 2021
Subscribe
Articles
| Name | Author | |
| --- | --- | --- |
| Meet the IntelligentEngine; taking predictive engine maintenance to the next level | James Elliott, Principal Business Architect, Aerospace & Defence, IFS | View article |
| Cargolux & TRAX eMOBILITY Q&A | Stephane Kastler, Director of Maintenance & Production, Cargolux | View article |
| Vistair brings it all together at Viva Air | Captain David Restrepo, Flight Standards and Training Manager at Viva Air Colombia | View article |
| Right person, right qualifications, right place at Lufthansa Technik | Luca Jelic, Training and Quality specialist at Lufthansa Technik's Base Maintenance Division | Andres del Pino, CEO, StaffNow | Svetla Stoeva, Former Head of Staff Agency at Lufthansa Technik Base Maintenance | View article |
Vistair brings it all together at Viva Air
Author: Captain David Restrepo, Flight Standards and Training Manager at Viva Air Colombia
Subscribe
Captain David Restrepo, Flight Standards and Training Manager at Viva Air Colombia shares the airline's experience and the value of DocuNet for Engineering and Flight Operations manual content.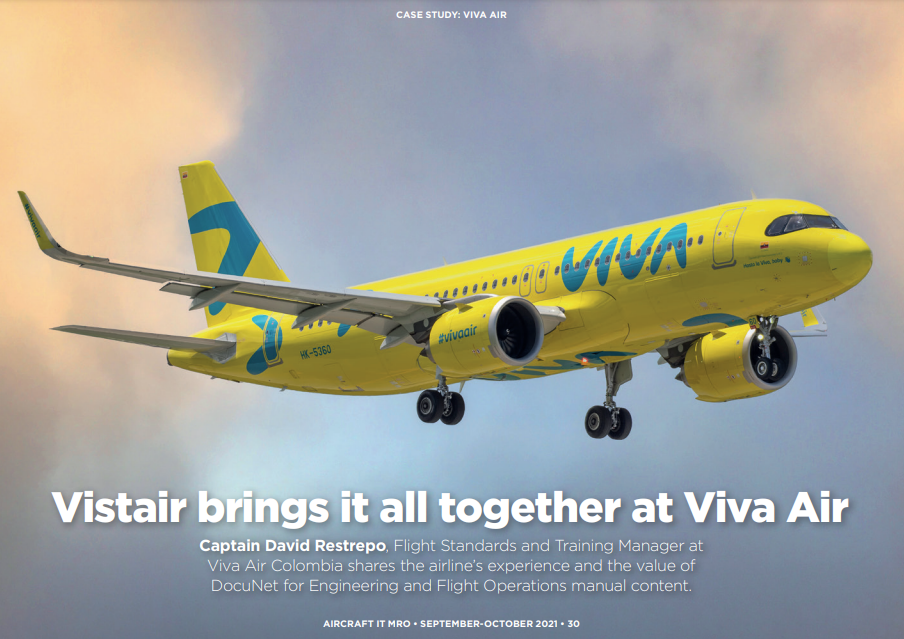 Viva Air is a low-cost carrier (LCC) based in Colombia. It's a great company that started flying nine years ago and has continued to prioritize safety and efficiency throughout its development.
A NEW DOCUMENT SYSTEM FOR VIVA AIR
We have been working with Vistair and DocuNet since March 2021. It was implemented at a time of growth and development for Viva Air, with an expanding network of 16 destinations across Colombia, Peru and the United States. Despite the industry challenges brought on by the Covid pandemic, Viva Air is moving swiftly through its recovery process and has now exceeded their pre-pandemic levels by 30%.
As we continue to scale, running a highly efficient airline is a key priority. DocuNet has contributed to this in transforming how we handle, leverage, and consume operational data, streamlining engineering and flight data onto one platform. We have been highly impressed with both the level and speed of service provided
The transition from the previous software used at Viva Air was really easy and the training that Vistair delivered was simple. In addition, control of flight operations and engineering content is now really easy with DocuNet and it provides pilots, cabin crew, ground operations and maintenance teams with flexibility and convenience, ensuring they have easy access to critical information, both online and offline, at any time
That's the first part of Viva Air's experience of starting with DocuNet. The results have been great and now we are improving every day with every release that we have using the application.
PAIN POINTS AND CHALLENGES BEFORE DOCUNET
Prior to using DocuNet, we were using multiple systems for maintenance and operations which was costly and inefficient. We also had issues with connectivity, so the ability for a solution with online and offline capability and available across all platforms, was a very important consideration.
The other challenge that we used to experience prior to DocuNet was support. As we have multiple systems, it was more time consuming and inefficient contacting multiple suppliers. Now, everything is provided by one vendor, Vistair, who delivers great support so that we are able to reduce the time our team spends trying to manage all the different problems that might happen in Operations every day.
When we started the process to improve documentation at Viva Air, there were several different options and possibilities that we considered. In the end, we decided that DocuNet was the best option for us because the App is really useful when working with mobile devices and it is also possible to use the same application on a computer, which is great because it is then almost the same whether you work on a computer or on a mobile device, on any platform. Furthermore, the speed of the application is excellent and that is important: some applications work very slowly but DocuNet works fast as well as working online or offline.
DOCUNET FORMS
There are some additional features on the application like the capability to search for documents; the formats that are used for documents allow users to open the same document many times and those were the kinds of things that we were looking for. The use of forms is another capability that fitted with Viva Air's original brief and this is another factor that heavily influenced the decision to implement DocuNet. Plus, of course, the price. When we put together a package using all elements of the application to replace all of the various applications that we had been using previously with just one application, that really was what we had been looking for.
FAST IMPLEMENTATION
One of the main challenges faced by Viva Air during the implementation process was the time to completion. We were replacing a number of different software solutions, which added complexity as we were trying to end some contracts and start a new one. It generated some limits on the time for implementation and so we really appreciated the great support from Vistair during the implementation process. With that support, Viva Air completed the implementation in record time which allowed us the chance to make all the necessary changes in just one month or so.
EASY AND INSTANT ACCESS TO CONTEXTUAL CONTENT
hoing Viva Air's goal to simplify and improve their operational processes, DocuNet provides one single source of truth for flight operations, engineering, and company data content. DocuNet's ability to handle different format types such as Airbus SGML means that Viva Air's Engineering team have increased mobility, being able to access all technical data with speed and accuracy.
From a corporate perspective, we were thinking about efficiency, which is why it was important for us to be able to use just one platform for everything (figure 1). Also, using DocuNet, Viva Air has been able to create different libraries.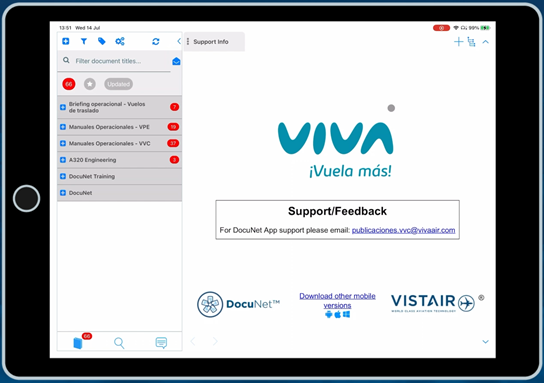 There is one library for Maintenance, replacing the software we were using before, and now we get easy access to all the Airbus documentation in the different formats in which Airbus provides them (PDF, XML, Multimedia). Now, maintenance has access to all of the information that they need to do their job. For example, all the diagrams on everything; the engines and the different aircraft systems.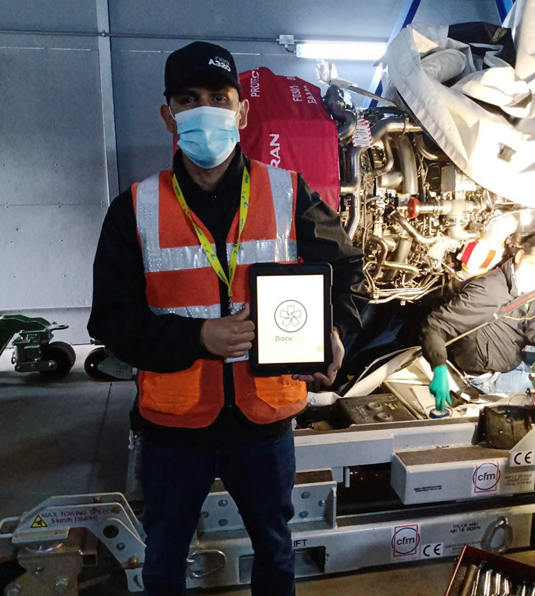 We also have a library for Operations and that library is divided into documents for pilots and for flight attendants.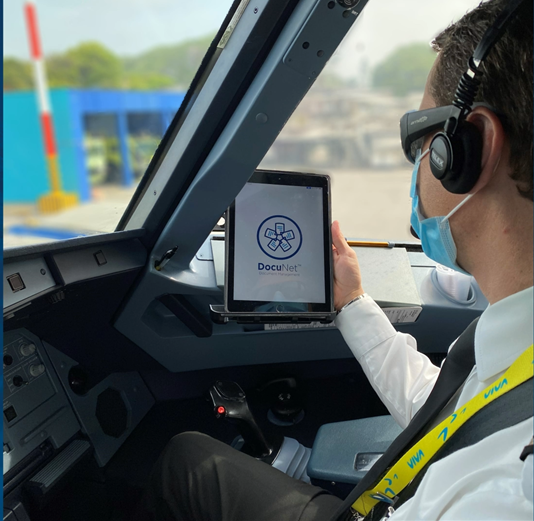 So now, all the Airbus manuals in the different formats, our own company manuals and forms, Engine and Component manuals, plus presentations, videos and all the different information that pilots and flight attendants need to give them immediate access to all the documentation required to do their jobs, are all in one place (figure 2). There is a lot of value, for Viva Air using DocuNet, in being able to replace the OEM tools that we were using to now use only the one application with which we can do everything.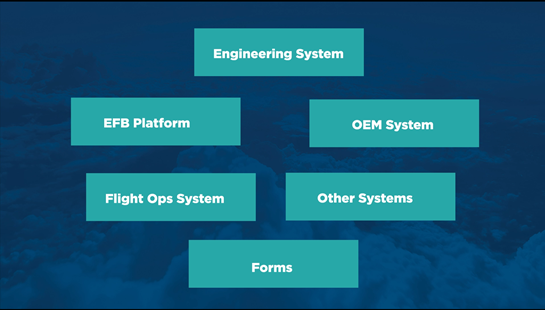 Figure 2
For Viva, as a low-cost carrier, it is a priority to embrace safety in everything that we do and to achieve high levels of effectivity. One of the very important things that we want to do with DocuNet is to increase our productivity, save time and try to make our work both better and easier.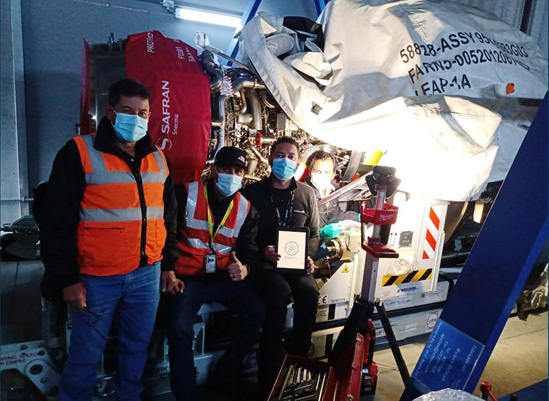 It's also really important for a company like Viva Air to invest in new technologies that allow us to improve our capabilities and what we are doing.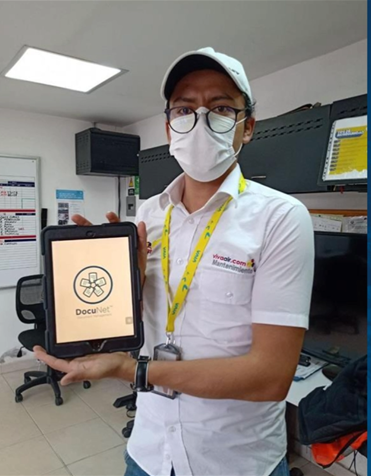 Now, we are planning to use DocuNet not only for our maintenance and operations documentation. The solution offers an opportunity to start to manage all of the forms in the business; there are many things that we can include during a flight for pilots and for flight attendants, Maintenance and all the company.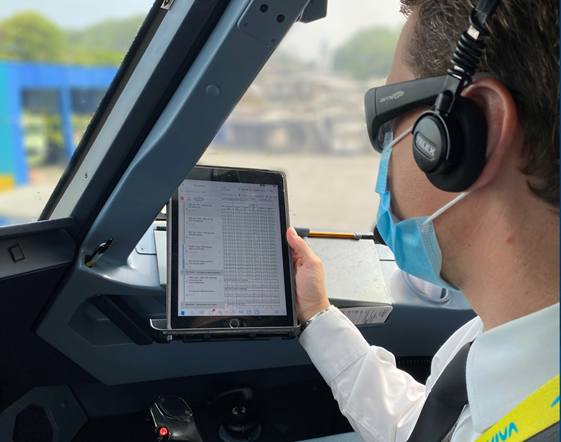 The idea that everything can be included on the one software platform saves money, of course, but it also creates the possibility to use the software in order to continue working for the interests of the company.
Viva Air Colombia is growing every day: we're a small company compared to some others in the world but, in Colombia, we have changed the way that people are flying and this new software solution will enable us to continue to deliver on that mission.
Contributor's Details
Captain David Restrepo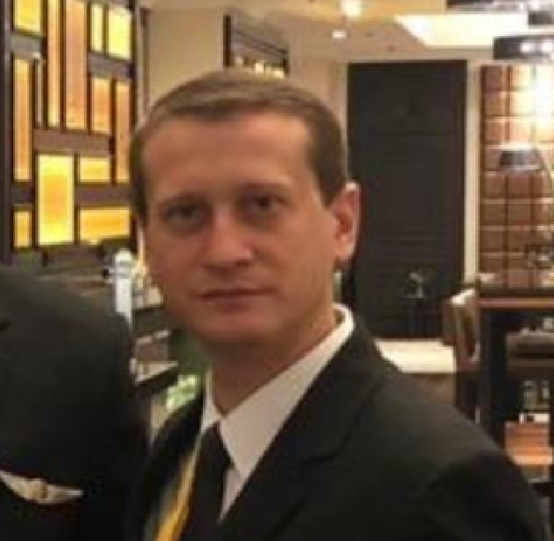 Viva Air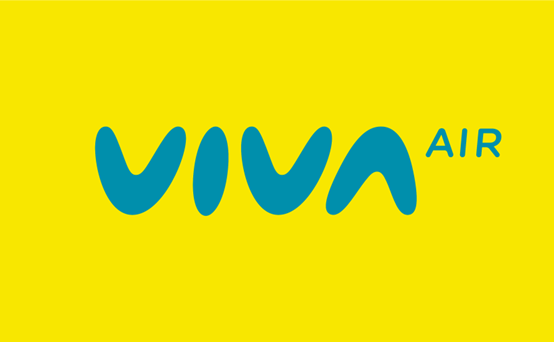 Viva Air Colombia is a Colombian low-cost airline based in Rionegro, Antioquia, Colombia and serving domestic destinations in Colombia as well as destinations in Argentina, Chile, Ecuador, Mexico, Peru and the United States. The airline is a subsidiary of Irelandia Aviation and third largest airline in the country. The fleet includes Airbus A320-200 and Airbus A320neo types and is predominantly young.
Vistair and DocuNet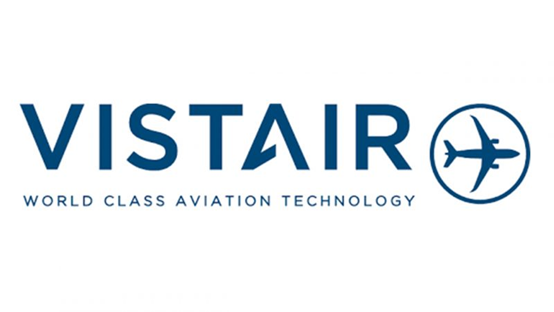 Vistair provides document, safety, and quality management technology solutions to support the delivery of improved safety, compliance, and operational efficiency. DocuNet is the aviation industry's leading end-to end document management solution, providing a coherent, single point of control for editing, publishing, distributing, and viewing all operational documentation. It provides the flexibility to access documents via the web and mobile devices and can also manage documents in all formats.
Comments (0)
There are currently no comments about this article.