Scheduling and more at Empire Airlines
Author: Melanie Ellingson – Director of IT, Empire Airlines, Dan Perich – Manager of Dispatch and Scheduling, Empire Airlines and Tom LaJoie – President, eTT Aviation
Subscribe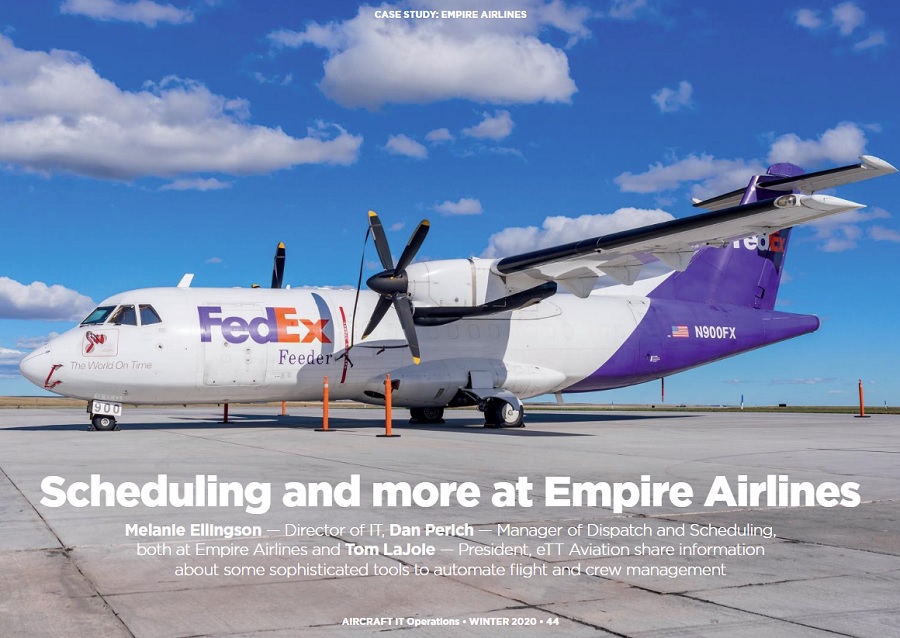 Melanie Ellingson – Director of IT, Dan Perich – Manager of Dispatch and Scheduling, both at Empire Airlines and Tom LaJoie – President, eTT Aviation share some sophisticated tools to automate flight and crew management
THE SEARCH FOR A NEW SOFTWARE PACKAGE
So, what was Empire Airlines looking for? When Empire decided to partner with Hawaiian Airlines that also represented a move to start flying passengers, which Empire had not done since 1995. At the same time, the new rest and duty rules, FAR Part 117, were released. Empire had been handling rest and duty manually on a paper system so needed to find something else to handle that: something that would integrate with the established ERP (Enterprise Resource Planning) system and could be introduced within budget. Melanie 'wore Google out' looking for a solution, sharing with peers and getting close to the wire, getting nervous, because there didn't seem to be anything that would fit the available budget. Big and complex systems designed for big airlines just wouldn't work for Empire but, through that Google search, Melanie found an article about a company, eTT Aviation with a product SkedFlex, in Boise, Idaho, which was itself a good omen as that's the same state as where Empire Airlines is based.
Melanie got in touch that same day and the contract had been signed within the week before implementing the system. When looking for a software vendor, you're looking for a partner and that proved to be case with Empire Airlines and eTT Aviation. Setting up the initial integration was extremely simple and the eTT programmer was knowledgeable, so the integration was done quickly. Making subsequent changes to that integration has also been easy.
Since then, working with eTT has been very positive for Empire Airlines. SkedFlex was implemented very quickly and painlessly integrated with Empire's ERP program; giving Dan and the dispatch team what they needed to start tracking rest and duty, then using that information for scheduling, informing pilots and enabling the pilots to trip trade, not something that the airline was particularly looking for but was happy to get and, of course, the pilots certainly were happy with that. In 2019, eTT purchased a program called MISA, which stands for Management Information System for Aviation, and Empire happens to use a hybrid of that as their current ERP system. That's a legacy program, something that needs to be upgraded, which would have been difficult for Empire to manage in-house. Now, it will be possible for Empire Airlines to partner with eTT to get that ERP system modernized. It's used for every part of Empire's operation, the MRO side of the business as well as accounting, payroll, Human Resources, purchasing, inventory management…. in short, everything. So, even though it's legacy and aging no alternative has ever been found and it would have been hard to replace. This offers Empire an exciting opportunity to progress the update of the ERP.
IMPLEMENTATION OF THE NEW SOLUTION
As both Melanie and Dan have confirmed, the implementation was super quick, and that was a pleasant surprise. SkedFlex is a modern visual tool. Dispatchers or anyone can walk into the OCC (Operations Control Center) and immediately see on screen just what is going on with the operation. It offers visual cues for problems that are coming, especially on the passenger side; in fact, the visual functionality is really exciting and that flows through to every part of the system. Also, because it came up so fast, it made dispatch really efficient.
Finally, customer support has been excellent with prompt responses to any email sent from Empire, including from the pilots when they make direct enquiries about the system. A good example would be when Dan, at 11:00 one Sunday night on the day before a holiday, was loading schedules and working with SkedFlex from home, he encountered something that he had not previously seen. He couldn't tell whether the program was going wrong or whether it was something action of his that was the cause. Not expecting a response at that time or for a couple of days, the issue wasn't critical, he nevertheless sent in a support ticker to eTT. Within ten minutes, he had received a reply email telling him that the eTT people were seeing what he was seeing, that they understood the problem and, more importantly, explained what Dan was doing wrong. Within 15 minutes and that late at night, eTT customer support had fixed the problem that Dan, new to the system, had inadvertently created. Excellent customer support
BENEFITS OF AN INTEGRATED SYSTEM
One benefit for the ERP legacy system at Empire Airlines is the integration. As it runs all aspects of the business, there is no duplicate entry and there is the instant visual feedback (see above) and the availability from anywhere in the system, including mechanics and ground support (figure 1).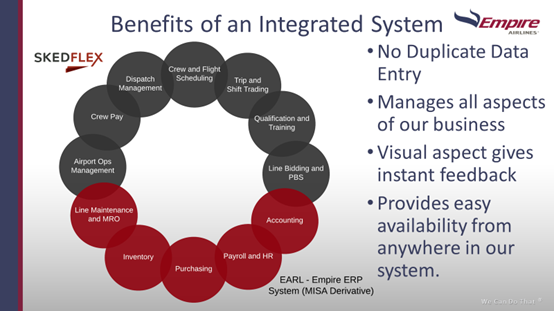 In, say, Hawaii, Ground Support can use a screen to see what's going on with the operation across the US and nearly everybody can use that visual representation to see what's going on with the operation.
EFFECT ON OPERATIONS
In figure 2, you can see a daily schedule page which is typical of most Dispatch operations.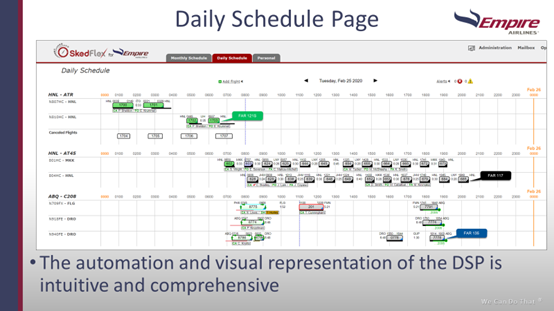 There are some specific things that Empire Airlines really likes about this: we have already described it as being visual; it's also, for lack of a better term, idiot proof. Dispatchers can instantly and at a glance see the entire operation or can focus in on a particular sector to see whether there are any problems. It is also dynamic, it moves quickly, the business can change things around, see who the crews are and pull up data on those crews almost instantly.
Some of the visual tools included in SkedFlex (figure 3) allow users to identify when there are starting to be problems, such as flights being delayed or delayed crew duty days: the display starts changing colors which is the foolproof factor built into the system.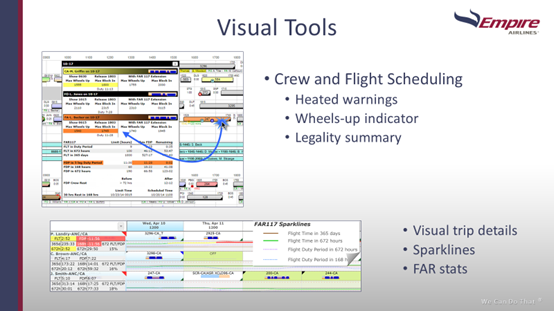 As those displays go from a normal color to yellow, to orange or even to red, if things start to get into violation territory, can be instantly pulled up so that the dispatchers or crew schedulers can look at that and recognize that they have a problem and need to take action right away. Users can look as far out as the schedule is built for any anomalies in the system.
In 'crew scheduling', at the bottom of the screen, the crew scheduling owners are able to see any problem that they might encounter as they load schedules up for individual crew members. It's possible to instantly see whether there is going to be a problem, with a visual representation that provides all the information to the dispatchers and crew schedulers as they work through it.
It also identifies any flights that are not properly crewed, highlights them and lets the users know that there is a problem where crew members are not compatible or where there is a crew member missing on a particular flight.
All through the process, Dispatch and Crew Scheduling get real notifications and violation warnings as things progress. The check-in capabilities of the system for crew members using an App, allows them to see where they're at and in legal terms. So, when they check in for a flight, they can know instantly that they're legal to conduct the flight, as long as everything goes as scheduled and, as the schedule moves through the day the dispatchers and the crew members themselves can see if they start running into trouble and can make decisions and keep everyone informed about the operation.
At the time of writing, Empire Airlines was just implementing a new crew pay module. One of the problems that the airline had encountered was that it had a different pay structure from that used at most airlines. Additional compensation is provided to crew members when they provide additional assistance to the business such as working on days off or giving up days off to cover for illnesses or injuries. SkedFlex was able to customize the pay module to the unusual way that Empire structures these additional compensations. So, one of the benefits that Empire has really likes about the program is that it is customizable to each individual operation.
SkedFlex wasn't fully implemented in Empire Airlines at the time of writing but was expected to be up and running shortly thereafter and one feature of it allows crew members to see how they're going to be paid, what their pay is going to be based on what they've actually flown and where they're going to go in the future based on their schedule. It also gives them instant access to know, if they're trip-trading something, how that is going to affect their pay structure.
Last, Empire Airlines is going to be implementing a dispatch management and flight planning system. There was currently, at the time of writing, a separate program in use for flight planning where, again, Empire is unique in that they generate multiple-leg flight plans. The previous system didn't manage that very well, so one of the things that the airline liked about the program that they were putting on line in conjunction with SkedFlex is the ability to modify it and to do multiple legs where a user can work lineally and move through a process doing multiple-leg flights as opposed to having to trick the system and work backwards.
One reason why Empire Airlines moved in this direction with SkedFlex was that Dan spent literally nine months with the FAA over his shoulder testing SkedFlex with all the rest and duty regulations such as FAR 117, 121, 121 Supplemental, 125, 135 scheduled and non-scheduled, creating different scenarios and intentionally trying to break the program. This was to prove to the FAA that the airline could take someone who was flying a passenger operation one day, put him on a cargo operation the next day and SkedFlex would accurately track and monitor and keep that person legal throughout that entire process. Everything that was done to try to break the system was unable to do so, and there were some pretty creative scenarios devised for this.
FUTURE MODULE IMPLEMENTATIONS
As mentioned above, Empire Airlines had not yet, at the time of writing, implemented all SkedFlex modules but were planning to introduce a couple more in the near future. One of those was the Fleet Management module.
Fleet Management module
We've already mentioned the capabilities of the fleet management system (figure 4); capabilities such as 'drag and drop', scheduling of all the tails as well as tail swaps, the ability to employ multiple 'what if?' scenarios to determine 'what will happen if we make certain tail changes?' or, if an aircraft goes AOG (aircraft on ground), 'how is that going to affect our burndown into scheduled inspections?'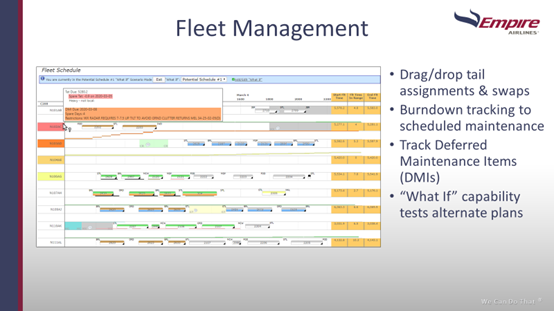 There is a capability to pull-in scheduled inspections from a maintenance system or they can be manually entered into the system. And then burndown can be tracked towards either time or cycles or a specific date coming into those inspections; also violations or warnings can be added in if an aircraft coming into those inspections is being over-scheduled. SkedFlex has the additional capability to manage DMIs (deferred maintenance items) with integration to a maintenance system or manually, any DMIs can be fed in to the system and violations will be shown if the DMI is going to go past when it needs to be resolved.
Qualification and Training
This is something that SkedFlex has been handling for many airlines over many years (figure 5).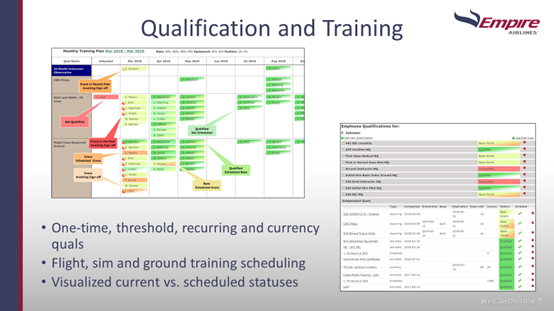 SkedFlex undertakes all the tracking depending on whatever type of qualification is being tracked (one-time qualifications, threshold qualifications, recurring qualifications or occurrences such as completing a night landing) with the recently added capability to also track all training events whether on simulators or in classrooms; plus, to even do all the scheduling for those simulators or classrooms. It can handle individual training delivered in the simulator, providing the instructors with the tools to complete all the grading, individual training items in the simulator, all those get grouped into a training event which then get further grouped into a curriculum which is what users tie their currency to from then on. Tracking is, again, visual using the same heated warnings (green for good and then, as the individual approaches the expiry of their qualification, the colors heat up) so that, during a base month, the display will be yellow and, in a grace month it will be orange. If a crew member is scheduled to an aircraft for which they're not qualified or if they don't have their medical or something like that, then the same warnings and violations are displayed on the 'day of Ops' page that would be the case if exceeding 117 rule or suchlike.
Bidding
SkedFlex has the capability to do all the initial bidding (figure 6).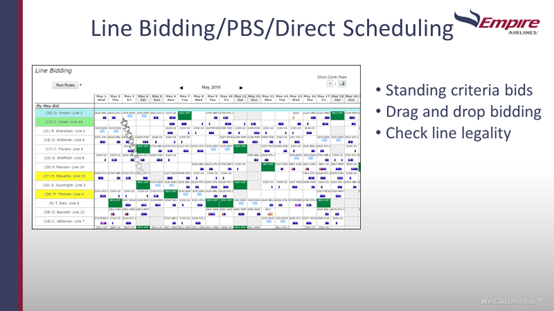 Users can either schedule with the system directly, using templates, or can create a bid and put it out for line bidding, for which there is 'drag and drop' capability. There is also the capability to do a preferential bidding system, something that another airline customer for SkedFlex is already using
Airport Operations Management
The system is able to track all of the events from the point when an aircraft arrives at the gate until they depart (figure 7).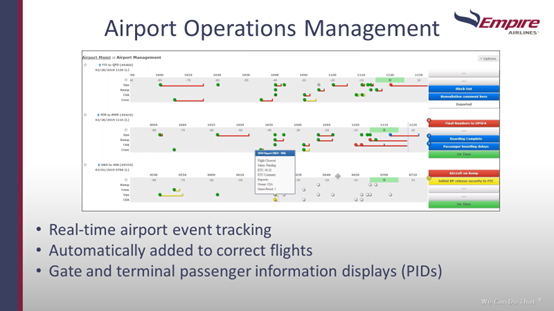 These are all of those events that have to be orchestrated in a timely manner and in an order with the risk that, if one event gets missed, that will result in a late departure. So, who gets notified and how if, say, the fuel truck doesn't show up on time or the cleaners aren't there? SkedFlex has the capability of detecting that and sending a notification. Also, when the data is updated in Airport Operations Management, that is sent out to the Passenger Information Displays (PIDs) at the airport: it's a pretty extensive system.
IN CONCLUSION
We hope that this brief review of how Empire Airways has selected and implemented its adoption of a new and powerful IT solution, what benefits have already been gained and what future benefits are expected, will inspire readers to whose businesses currently face the same challenges that faced Empire.
Ends…
Contributor's Details
Melanie Ellingson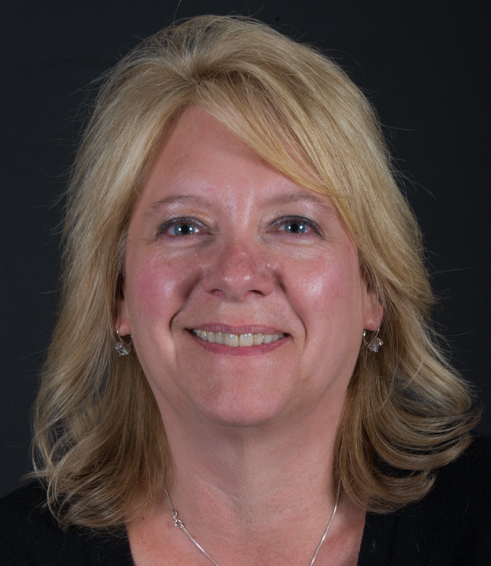 Melanie Ellingson is the Director of IT for Empire Airlines, a regional passenger and cargo operation based in Hayden Idaho. Having been with Empire for over 27 years, Melanie has a passion for IT, and has been responsible for discovery and implementation of the aviation tech that her company needs to be a successful operator for its customers.
Dan Perich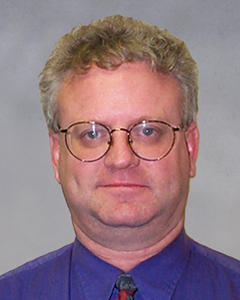 Dan has been with Empire Airlines over 27 year serving in Operations. He joined in 1992 as an Aircraft Dispatcher, rising to become the Manager of Dispatch and has managed Empire's Operations Control Center (OCC), Crew Scheduling, the Pass and Travel Department, Security, and various aspects of Pilot and Dispatch Flight, Duty, and Training Records. Dan has been involved in all aspects of Operations, including the challenge of integrating and bringing new system and aircraft online.
Tom LaJoie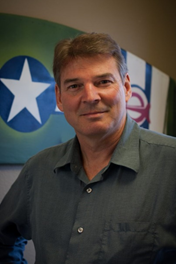 Tom founded eTripTrader, Inc. in 2002, to provide 'a better quality of life' for his fellow pilots. 15 years later, Crew Companion, now in its second generation, serves tens of thousands of crew members. Further leveraging his 30 years in aviation leadership, crew planning, and scheduling, Tom expanded the product offerings with the rebranded 'eTT Aviation' to include the comprehensive air operations suite 'SkedFlex'.
Empire Airlines

Empire Airlines is an international air carrier and a FedEx Express feeder operating freight services throughout the western United States. 'Ohana by Hawaiian', operated by Empire Airlines, provides passenger service and cargo operations inter-island operating a fleet of ATR 42s and ATR 72s. The airline has a fleet of 60 planes including ATR 42s, ATR 72s and Cessna 208 Caravans.
eTT Aviation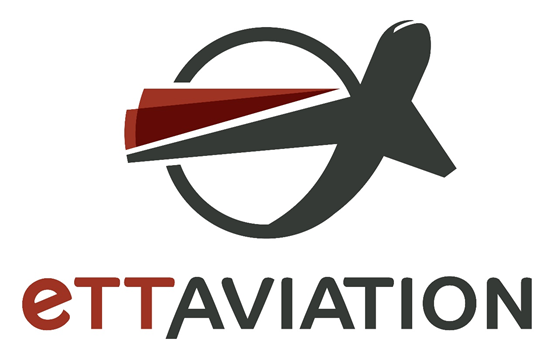 SkedFlex is a full-featured, affordable, innovative and expertly supported flight and crew management solution that provides air operators the ability to successfully schedule and manage crewmembers, flights, and aircraft in a flexible, efficient, and visual manner. Coupled with its proprietary rules engines, SkedFlex helps ensure regularity compliance and additional company requirements and rule sets from regularity authorities can be incorporated.
Comments (0)
There are currently no comments about this article.