Aircraft IT MRO – September / October 2020
Subscribe
Articles
| Name | Author | |
| --- | --- | --- |
| A better view of process in a paperless environment | Neal Reagor, Director Planning and Commercial Services - EAMS | View article |
| Column: How I See IT – COVID-19: Impacts and progress | Allan Bachan, VP, Managing Director, MRO Operations, ICF | View article |
| Looking into the future at Etihad Airways | Borja Dosal Roiz, Avionics Engineer / CAMO Fleet Management at Etihad Airways | View article |
| IATA's Digital Aircraft Operations Initiative | Iryna Khomenko, Manager, Operational Efficiency, IATA SFO, IATA | View article |
| Case Study: MRO IT System Modernization at ATSG. | Paul Harding, Director, Information Technology, Air Transport Services Group | View article |
Case Study: MRO IT System Modernization at ATSG.
Author: Paul Harding, Director, Information Technology, Air Transport Services Group
Subscribe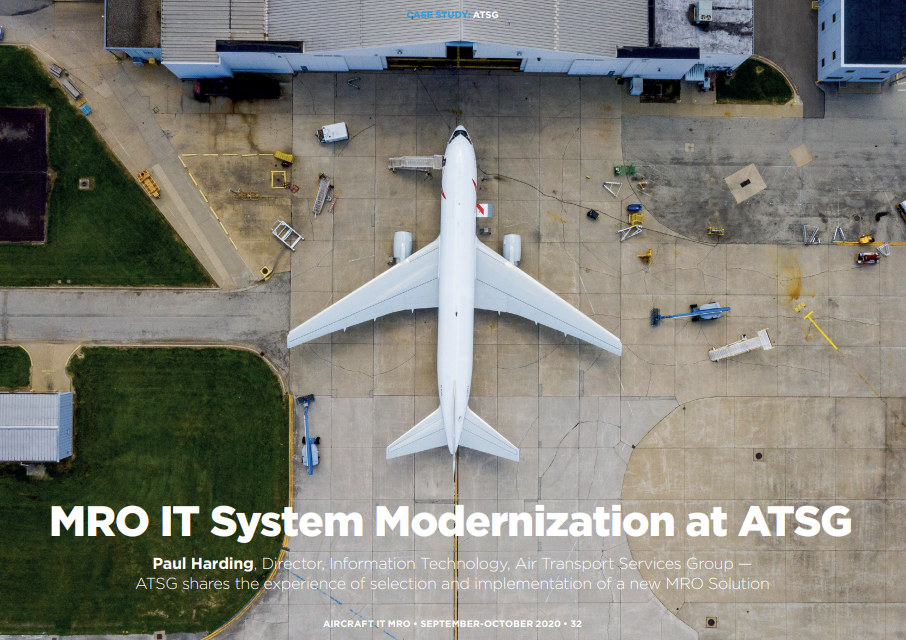 Paul Harding, Director, Information Technology, Air Transport Services Group – ATSG shares the experience of selection and implementation of a new MRO Solution.
In this article we'll start with a brief overview of ATSG then walk you through how we selected IFS to be our partner for MRO IT and, finally, tell you something about the implementation of IFS Maintenix at ATSG and what we have gained from it.
AIR TRANSPORT SERVICES GROUP – ATSG
ATSG is a leading provider of an array of services including aircraft leasing, air cargo lift, passenger ACMI (Aircraft, Crew, Maintenance and Insurance) charter services, aircraft maintenance, conversion services and airport ground services. ATSG is also the world's largest owner and operator of Boeing 767 freighter aircraft. With 40 years of experience under our belt, there are more than 90 aircraft in the fleet, 4,800 employees worldwide across more than 45 domestic (US) and international stations. ATSG has several subsidiaries who provide a strong array of capabilities to complement the leasing and aircraft assets (figure 1).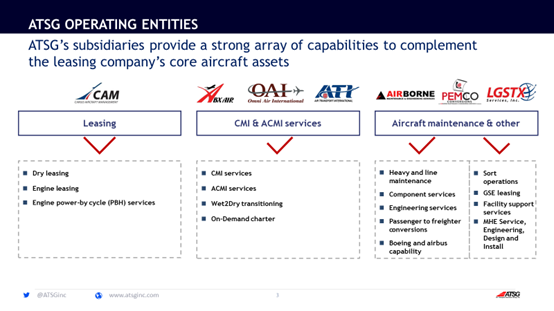 Figure 1
CAM is the leasing agency undertaking dry lease, engine leasing and engine power-by-cycle (PBH) services. There are three airlines in the group being ABX Air, Omni Air International (OAI) and Air Transport International (ATI) and covering CMI services, ACMI services, Wet2Dry transitioning and On-Demand Charter. There is also Airborne and PEMCO who undertake Heavy and Line maintenance, component services, engineering services passenger to freighter conversions with Boeing and Airbus capability. And there is a logistics business, LGSTX, which undertakes sort operations, GSE (Ground Support Equipment) leasing, facility support services and MHE (Material Handling Equipment) service, engineering, design and install.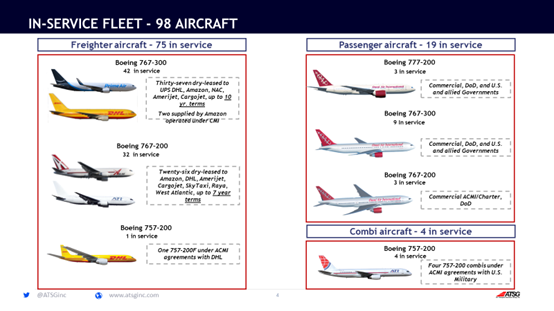 Figure 2
We chose IFS Maintenix (see below) for most, not all, of the fleet. When the process started, ATSG hadn't acquired Omni and so Omni is not involved in this implementation which we'll cover later. There are 42 in-service Boeing 767-300 as well as 32 B767-200, one B757-200F plus, now, the Omni fleet on the right of the figure. Our aircraft are in service with Amazon, DHL, UPS, Amerijet, Cargo Jet and Department of Defense (DoD). Omni does a lot of charter work with DoD plus commercial charters for the sports industry and corporate clients. So, it is a pretty diverse group of services provided by ATSG.
SELECTION OF A NEW MRO IT SYSTEM
Getting into the selection process and how ATSG chose IFS Maintenix, the starting point was that ATSG's systems were in desperate need of an overhaul. The scope for this exercise included ABX Air, which was using PMI a legacy green screen technology system, ATI and CAM, both of which were using Prime, another older system. Neither of those programs had been updated with any sort of enhancements in, probably, ten years prior to this project.
As we did the selection of the IT system, we first went to some MRO conferences to try to better organize our thoughts, what we wanted to do and how to do it. We then created a selection team who saw many vendors in ATSG facilities, and we walked through a range of scenarios. Next, the selection team visited some existing customers of the vendors, visiting their sites and viewing their day-to-day operations, how they did what they did every day using the IFS Maintenix product.
The key component in our decision was that ATSG airlines are always moving engines and aircraft to cover for out-of-service aircraft and maintain customer reliability requirements because, even if an aircraft is in maintenance, we still have to fly the route. So, we were looking for a software system that could decrease downtime when we were doing all that plus reduce the man/effort to move engines and aircraft around. That added up to a huge part of what ATSG was looking for and a huge reason why we selected IFS Maintenix.
Selection criteria were…
To have strong multi-entity functionality.
Impressive partnership qualities: when undertaking something of this magnitude, you really need a partner, you can't just give them orders, they're the ones that have done this before so it's best to listen to their guidance; perhaps shape it a bit for your business but you still need to follow their plan and work towards what they're looking to do: they are the experts.
Reasonable implementation approach.
Positive feedback from current customers.
Realistic pricing.
Presence in Southern Ohio/Region – this was not originally a selection criterium but IFS has a presence right in the corridor where ATSG is based so we were able to reach out to some of their people for advice and support to make sure we understood what they were doing.
During the selection process IFS created and presented an Organization chart and in that Organization chart, was a resource allocation for themselves and for ATSG. It took us a little while to get our arms around that because it entailed a lot of man hours, a lot of people, a lot of different roles and, as project leader, I kept thinking, 'we can do two people for this role and figure out how to make that work and we can do this…' but as we got further and further into the project we realized that we had to follow the IFS Maintenix resource plan or we'd have been in trouble.
Two further main reasons that we picked IFS Maintenix, other than what I've already mentioned are the ease of use of the software and, the really key piece was that we believed that the team they were going to send would really hold our hands throughout the implementation process and they really did so.
KEY SOLUTION DESIGN QUESTIONS
These are the things (figure 3) that ATSG was looking at when we were considering the solution we would need.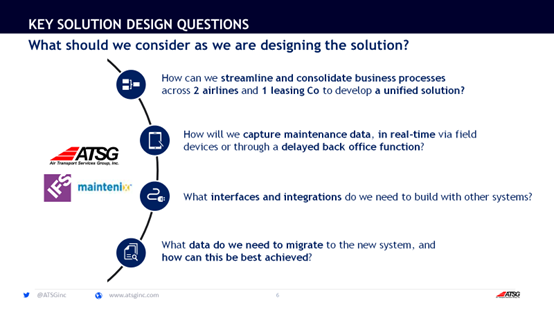 Figure 3
We wanted to streamline and consolidate business processes across two airlines and one leasing company to develop a unified solution. To help address that, prior to even starting the project with IFS, we engaged Oliver Wyman to help us with our process design. There were two airlines to come off two legacy systems and we wanted to get them into one instance of Maintenix following as much of the same rule sets as could be managed within FAA regulations and such like. We wanted to capture maintenance data in real time as well as delayed back office functionality. We had to establish what interfaces were needed to build the system; obviously there was an interface with the finance function, also with Flight Operations, and we introduced at the same time and out of necessity, IDMR Job Card and Task Card authoring system, so there had to be an interface with that.
The big piece of the project and one of the most complicated was to determine what data was needed to migrate to the new system and what would be the best way to achieve that. This was very difficult, ranging in complexity from the state of current data. If you have strong data, it helps things to progress a lot more smoothly. ATSG has two airlines and one airline's data set was solid while the other was not so solid which made things a lot more complicated. In fact, for readers who are considering a similar project, I'd suggest going through your data and trying to clean it up beforehand as that would help significantly in the process.
IMPLEMENTATION
Implementation timescale
Going through the timeline, it took ATSG 22 months to complete the implementation of IFS Maintenix and IDMR (figure 4).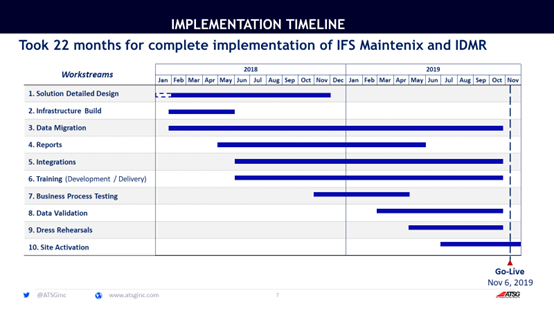 Figure 4
But, looking at the solution design, this is more complicated than you think when you talk about solution detailed design, because as you learn more things about IFS Maintenix, you want to tweak it over and again, and to add different things. It's complicated and users can get overwhelmed and spend more time than needed optimizing options, so at some point, you have to apply a 90/10 rule and move forward.
The infrastructure build was relatively painless: we hosted that in-house. The data migration was, again, a tremendous amount of work with constant checking of data, loading data, checking for accuracy; there were many iterations and it meant a lot of work for a big team of people. Reports: the key thing here is that you have to start early because there are a lot of them, they take a bit of time to create and there is a constant process of gathering requirements; then you deliver and then tweak until you are satisfied. We created more than eighty reports to be ready for go-live. The interesting thing is that when you talk about reports to customers, in our case the airlines at first wanted a huge number of reports but as we got through requirements and asked the right questions, we developed what we call the P1 reports, to be ready before go-live, down to the eighties. There were still another forty or so that the airlines wanted post go-live but, after go-live, nobody has even talked about those forty… it's very important to walk people through that process to make sure they really need what they say they want. The only thing I can say about integrations is test, test, test and document, document, document. There are a lot of pieces and moving parts involved so it's important to constantly test every time you do any kind of operation, any time there are any changes you have to re-test… all to make sure that you're getting what you need.
Training is probably the most important piece in all this. Just to give you some idea, I'm not telling you which is which but, ATSG has two airlines one of which did a tremendous training job and was ready nine days after go-live. However, the other team didn't have the ability to do as much training and were not ready until two and a half months after go-live. Having people engaged 24/7, because that's the ATSG's operation, it pays to focus on training… you can't do enough training. For business process testing you need to create scripts that can be done over and again for this testing because you are going to test constantly. The great thing about IFS is that they are constantly putting out enhancements and improvements to the system but, in order to put them in play, users must first test them. So, you must create test scripts, keep refining those and keep progressing.
Data validation is key because as you're going through the data migration process, a lot of times you're getting the data, it's transferring: even if you're seeing transfer accuracy of 100 percent you need to check the validity of that data; if the data is not valid then it's not useful whether or not it's been properly transferred. There needs to be a lot of iterations as we've already seen. Originally, we had hoped to implement IFS Maintenix in 18 months, but that timescale was a guess with no experience to base it on, it was just our self-imposed timescale. We were about a year in before we really felt we understood where we were and how much time there was left to run. So, IFS came back in and created a new project plan with things that needed to be done with a more realistic date. We had originally thought of June as the end date, but it was already January or February when we realized that was looking to be a challenge so a new date was set to October 23. In that additional time, IFS Maintenix came up with a different plan of attack and one that was new to them but which I believe was very beneficial to our success. We had dress rehearsals in little pieces to test individual pieces of the solution as we progressed with the implementation.
Implementation approach
The migration decision that we settled on was to go for a 'big bang' so that meant we did everything in both airlines at once. We felt that the way that our systems integrated with each other it would have been complicated to do things in pieces albeit that that approach might work for others; the key is to decide what is right for your business in your circumstances.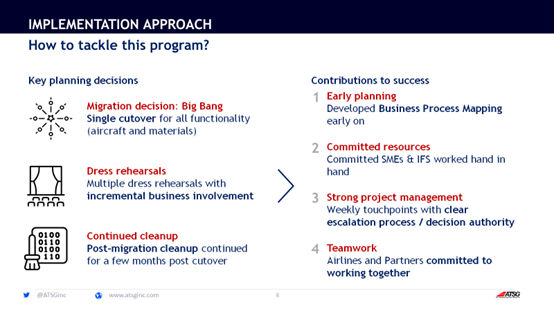 Figure 5
The way that ATSG implemented (figure 5) was that we had, in essence, five dress rehearsals. Throughout the whole project, one of the things that the IFS team did a great job on was that they consistently kept track of issues using Jira (an issue tracking product that allows bug tracking and agile project management) as we went through the different dress rehearsals. The first one was an IT system dress rehearsal which we numbered zero (DR0). There were then only about three weeks until starting DR1 and during those three weeks the idea was to fix all the bugs and glitches that had been discovered as issues. Some of those things might require IFS to put some code in place or something like that. Dress rehearsal 1 (DR1) was again for IT and added engineering, planning, execution, API (Application Programming Interface) and reports.
There were five weeks between DR1 and DR2 during which time we tried to close as many issues as we possibly could. In DR2, we added supply chain and finance API. After DR3, five weeks later again, there was originally a three-week window before we were going to go-live, but we needed to push that by two additional weeks. Once we felt comfortable that we had the scope of what we were undertaking and we really could project plan – we packed the project plan really tight because it peaked for us with the plan for Amazon and DHL to start with the new system in early November according to our original go-live date of October 23 (see above) so we pushed that to November 6 for our go-live. But in between dress rehearsal 3 and go-live we had to do what we called dress rehearsal 3.5 to address a few snags that had to be ironed out and re-test to feel comfortable that we were ready to go-live. These dress rehearsals were critical and meant that, when we went live, we had pretty much one hundred percent confidence that we would not have to turn back because we had rehearsed the process three or four times already. All that said, when we did go-live, we still had to undertake a continued post-migration clean-up, there were a lot of things to do.
Contributing factors to success
One of the main contributing factors was early planning and the business process mapping that ATSG had done with Oliver Wyman was critical to the success of the project. Committed resources with the SMEs (Subject Matter Experts) on the ATSG team and IFS. Other contributing factors were strong project management and teamwork with the airlines and partners committed to work together which they did very well.
LESSONS LEARNED FROM THE IMPLEMENTATION…
… and things we would have done differently
Change management is key. IFS offered a change management program but the ATSG airlines felt they had that under control so we opted out. That was a mistake because, as it turned out, half the user community didn't even know we were rolling this out up to a week or two before go-live! IFS had templates and plans with which we could have worked; but our choice to opt out cost us a bit. There really needs to be strong leadership throughout the organization because you'll need to make decisions quickly to be successful: without that, the project could run on into infinity. ATSG avoided multiple implementations in order to reduce complexity but, again, that must be a decision for each business to make. Getting data ready takes a lot of time and, as you're doing that and as you're doing the solution detailed design, you don't have any data so you're using IFS Maintenix data. Once you get your own data, it makes a big difference: it's something you'll have to get used to because you design things and now, you're seeing your own data and it's a little bit different.
You'll have to allow for the 80/20 or the 90/10 rule. Some critical pieces must be one hundred percent but if you wait until everything is one hundred percent, you'll delay going live. Finally, and importantly, be aware of burn out. This is a marathon, not a sprint and, as with ATSG, you'll be using resources that are also doing their day-to-day job as well as implementing IFS Maintenix. Try to pace them out and give some dedicated time to work on the project; the more you can do that, the better. This is a tremendous undertaking for any organization and fatigue, or awareness of it, definitely is a factor.
One thing that we did learn was that just ten days after go-live the IFS people had gone, but they were only a phone call away. They had done a tremendous job of holding our hands throughout the implementation so we became frustrated because we wanted some more help. In the end it was good because it forced the ATSG team to troubleshoot and be more independent. Another reason for the success of the project was not just the team commitment from both partners but was that IFS was on site so much and able to reassure the ATSG team when things seemed difficult that it was a normal part of the process which went a long way for the team.
KEY BENEFITS
This is probably what readers most want to know, what did ATSG Group gain?
Configuration control: we talked about fleet configuration and the management process across our subsidiaries. Also assured compliance was critical because we had some compliance issues which this new system really helped us to get under control.
User experience: the ATSG workforce is aging as is the case across the sector, so to retain younger talent it helps to have modern IT systems. Multi-platform capability via the Cloud means that ATSG can access IFS Maintenix without it being in our network behind our firewall. And possible integration with third party solutions such as scanning.
Data availability: ATSG has a challenge to get data together in one source but we can use IFS Maintenix as our one source of truth which is great for accuracy and validation of data: also we've reduced the time and effort to transition assets between subsidiaries which is important for ASTSG where transition of aircraft and engines is a common occurrence and this new system has really reduced the time it takes to do that.
Inventory control: IFS Maintenix has enabled us to change what we were doing and introduce more centralized purchasing amongst our subsidiaries which would not have previously been possible. Also, visibility on parts, we have a much better visibility into our inventory than in the past.
Reporting features: before the system there would be times when a 'C' level executive would need a report on something specific and that might take two or three days for someone to manually create the report on the old system. Now, it's a great deal quicker.
SUPPORTING PARTNERS
We really could not have managed this whole project without the partners (figure 6) with the ATSG group 'customers' and with Oliver Wyman and IFS who gave phenomenal support.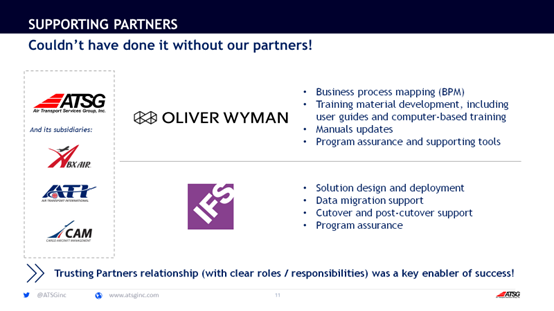 Figure 6
The key part of that was everyone understanding their role and contributing in their space, making recommendations and then executing those recommendations. All the support they gave in the planning and preparation along with cutover and post-cutover support all helped build program assurance. If we had to do this project over again, we would change a few things but one thing we wouldn't change is the partners who we chose to help us execute this.
LOOKING AHEAD – NEXT STEPS
There is still some work to do (figure 7)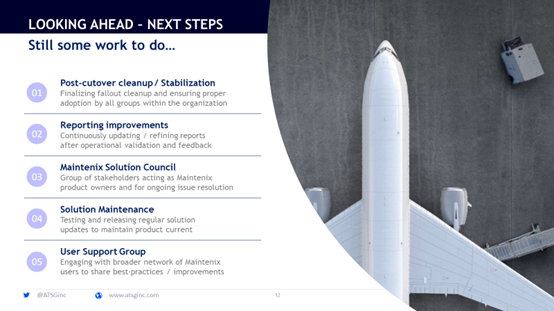 Figure 7
We have to do the post-cutover cleanup and stabilization, including finalizing fallout cleanup and ensuring proper adoption by all groups within the organization. Reporting improvement is a continual task with updating and refining of reports after operational validation and feedback. The IFS Maintenix Solution Council: ATSG had to put a group together and the main reason for that is that there are three entities using the tool and if either one of the airlines or the leasing agency make some sort of change, that can have a tremendous downstream impact on the whole solution. So, the Council still meets weekly and probably always will, to ensure that we're all on the same page and not making changes to the system. There are a lot of controls in place to ensure that but it is complicated; it's not just 'set it down, put it in place, walk away', there is a lot of work to do, upgrades, testing, coordinating those tasks and similar. Solution maintenance involves testing and releasing regular solution updates to maintain product current. Then, critical to the long-term success of the IFS Maintenix user community is the User Support group which meets four times a year (twice in person and twice on the phone). There are ten or eleven customers of IFS Maintenix meeting in one place and IFS attends as well. What it enables us to do is to share with IFS those enhancements and/or changes that users have identified as being what they would find valuable in practice.
For a project like this to succeed, there needs to be top down commitment. There has to be the buy-in from management, there has to be the resources and it has to be possible to make decisions that are right and quickly settled – that doesn't mean that the decision can never change but, if it isn't made, you'll be spinning your tires for weeks. If you decide and even if somebody doesn't like it, the fact that the decision has been made will ensure that they come quickly to discuss it, the fact of the decision injects urgency.
That has been our experience at ATSG of selecting, planning for and implementing our new MRO IT solution with IFS Maintenix.
Ends…
Contributor's Details
Paul Harding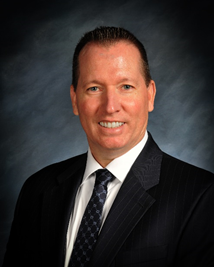 Paul has been working in IT for 25 years. He joined ATSG, Inc in 2017 to assist the company with anticipated growth and expanding IT needs. After less than a year, he was promoted to Director of IT. Prior to ATSG, Paul spent 10 years with Electronic Data Systems (EDS) managing major customer accounts and then moved to IBM serving US and global accounts in various sectors including legal services, consumer products, financial institutions, manufacturing, medical and beverage distribution.
Air Transport Services Group (ATSG)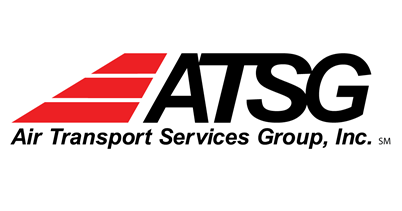 Air Transport Services Group (ATSG) is an American aviation holding company which provides air cargo transportation and related services to domestic and foreign air carriers and other companies that outsource their air cargo lift requirements. ATSG, through its leasing and airline subsidiaries, is the world's largest owner and operator of converted Boeing 767 freighter aircraft. Through its principal subsidiaries, including three airlines, ATSG provides aircraft leasing, air cargo lift, passenger ACMI and charter services, aircraft maintenance services and airport ground services.
IFS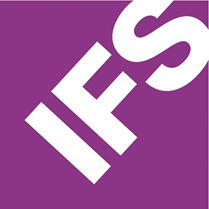 IFS provides modern, powerful and user friendly business software supporting cost reduction and achievement of required service levels through the life cycle of commercial aviation fleets. IFS understands that operators, suppliers and service providers need to continually improve performance of fleets, assets and the associated maintenance processes with a fleet perspective, considering geographic locations, in an enterprise wide solution, and targets fleet availability by recognizing that this is improved where processes are agile and efficient, and fleet maintenance and operational servicing are synchronized.
Comments (0)
There are currently no comments about this article.