Aircraft IT OPS Issue 46: March / April 2021
Subscribe
A weight & balance solution that benefited operations
Author: Maciej Zochowski Regional Ground Operations Manager Wizz Air and Mateusz Godun, CEO, Evionica sp. z o.o
Subscribe
Maciej Zochowski Regional Ground Operations Manager Wizz Air and Mateusz Godun, CEO, Evionica sp. z o.o., share how Wizz Air selected Evionica as its global Weight & Balance software partner
The year 2020 was an exceptionally difficult time for all airlines and aviation companies. The circumstances caused by COVID-19 required an even more efficient approach to cost management, and initiatives to identify potential areas for cost reduction became crucial. Despite the unfavourable conditions, Wizz Air kept on investing heavily in growth, and one of its strategic decisions was to select a global Weight & Balance software partner with the aim to reduce costs, improve safety and increase flight punctuality. The partner selected was Evionica but, first and for some context, a few words about the two businesses involved in this partnership.
ABOUT WIZZ AIR
Wizz Air, Europe's fastest growing and greenest airline, offers passenger flights to over 170 Destinations in 47 countries. It operates a modern fleet of 135 Airbus A320-family aircraft with an average age of five years. Wizz Air is constantly looking to expand its network of routes and make air transport more accessible including, this year, commencing operations at its new base in Abu Dhabi, the capital city of the United Arab Emirates.
ABOUT EVIONICA
Delivering intelligent solutions to improve the operations of companies in the aviation industry, Evionica's offer features software for Weight & Balance calculations, as well as a range of systems to enhance the pilot training process. Services are provided on all continents for clients such as Wizz Air, Lufthansa Aviation Training, LOT Polish Airlines and Gulf Aviation Academy.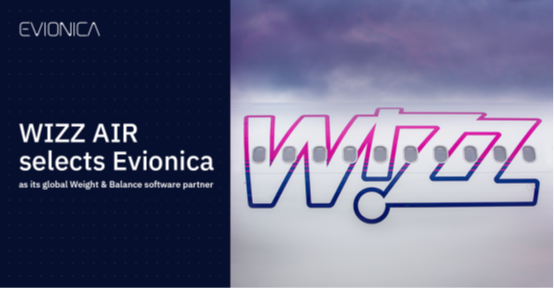 OBJECTIVES
As with any initiative of this nature, the first task was to define what the user, in this case Wizz Air, wanted to get out of the program; the objectives.
Cost reduction
For Wizz Air, offering flights to more than 170 destinations and managing more than 30 Departure Control Systems (DCS), including Weight & Balance systems, had become a challenge. Not only does it require taking responsibility for the compliance of 30 different suppliers, but it also means paying for a range of services provided by the ground operation agent. Weight & Balance software cost can be included in the fee for the entire handling service or listed as an additional system fee.
In short, Wizz Air was in need of a cost-effective tool for Weight & Balance control, and, after a careful selection process, Evionica was considered to be the best possible partner. So, the airline decided to implement, Evionica's DCS Navitaire Go Now. Not only were internal compliance costs immediately reduced by EUR 30,000 per annum, but also the business analysis showed that using Weight & Balance software from Evionica saved Wizz Air more than EUR 400,000 per annum.
Improve Safety
Manual load sheets, software complexity, staff changes and, most importantly, human errors, all affect the Weight & Balance process. There are many entities involved in the operation, including the refuelling agent who refuels the aircraft based on the airline's fuel order.
HOW EVIONICA IMPROVED THE SAFETY OF FLIGHTS AT WIZZ AIR
| | |
| --- | --- |
| Safety issue identified by Wizz Air | The Evionica solution |
| Managing compliance of up to 30 databases | Centralised database for all users and aircraft. |
| Incorrectly entered passenger data, e.g., number, gender, breakdown into classes. | Integration with DCS, e.g., Amadeus Navitaire, providing all passenger and baggage data without the need to enter it manually. |
| Take-off fuel is less than Trip fuel. | If this is the case, the system blocks the possibility of generating the load sheet. |
| Incorrect load distribution. | The system displays indications according to the Load First principle. |
| Wrong aircraft type or registration number. | Integration with Flight Operations Systems, e.g., AIMS, to automatically assign registration number, aircraft type and scheduled departure. |
| Corrective action required by a Safety Management System Report. | Continuous implementation of new safety features in the system. |
Example: The ground handling agent 'Welcome Airport Services' serving Wizz Air in the Evionica system since 2019 has reduced the number of safety reports to 0.
Punctuality
Filling in manual load sheets is exceptionally time-consuming and, in the case of last-minute changes (LMCs), it can result in flight delays. The user-friendly interface of the Evionica system allows Wizz Air to make any change in just a couple of seconds. The new document can be printed out promptly, for example in the flight coordinator's car, and delivered to the pilot.
WHAT GROUND OPERATIONS MANAGERS SAY ABOUT THE EVIONICA WEIGHT & BALANCE SYSTEM
Ground Operations Managers report that the system is very intuitive, needing just 60 seconds to create the load sheet and a few minutes to deliver it to the crew. The Load Controllers and Load Masters are very happy with the software.
Perfect implementation conducted remotely
The entire implementation process was performed remotely, including training and setup. A total of 63 training sessions were conducted over a month, giving Wizz Air complete flexibility. A low staff training time of just 90 minutes and fully remote examination and certification considerably increased ground operations efficiency.
Ideal Trim / Fuel Efficiency
Fuel consumption is one of the biggest cost-related parameters for any airline. With a centralised system, it is possible to monitor, for example, ideal trim for a specific route or aircraft and apply corrective actions with a specific ground operations agent.
À la carte data flow
Load sheets can be distributed via email automatically through the system in txt/PDF format or printed directly at the ground operations agent office. In order to ensure a digital and fully automated workflow, Evionica will integrate with Wizz Air's selected EFB provider. This will enable the load sheet to be distributed directly to the crew in the cockpit of the aircraft. For the load sheet to be sent through ACARS, Evionica can also integrate with a customer's supplier's system.
Caring for the planet
Saving fuel and reducing greenhouse gas emissions are the obvious, but not the only
advantages of a good Weight & Balance solution. Thanks to fully digitalised weight and balance processes, with Evionica it is possible to forget about loads of paper sheets. The trees and our planet will appreciate it.
WIZZ AIR WORKING WITH EVIONICA
Wizz Air has been very satisfied with the software and services that Evionica provides. Particularly appreciated was that training for 50 stations was accomplished within 30 days and it took less than three months to deploy the system across the airline's entire route network. What is important is the feedback from ground operations agents all over Wizz Air's network who report that everything works smoothly, training is fast and effective and Load sheets can be generated swiftly.
THE BENEFITS OF WORKING WITH EVIONICA
Best price to performance ratio;
Short training time for staff;
High level of automation, resulting in greater reliability and safety;
Reduced CO2 emissions.
SUMMARY
Every airline has different requirements, standards, processes and configurations. However, they all have at least one thing in common, which is the need for effective management of their fleet and related costs. By choosing the right partner, airlines can ensure that they improve efficiency and automation of flight operations.
EVIONICA PLANS FOR 2021
Since its beginnings, Evionica has been setting ambitious goals for subsequent years but always guided by the vision of safe and efficient flight operations. Using cutting-edge technology, the developer plans to continuously develop and deliver solutions to help other companies automate their processes. Therefore, the next step in developing the business will be to introduce functionalities such as automatic aircraft loading based on machine learning.
Contributor's Details
Mateusz Godun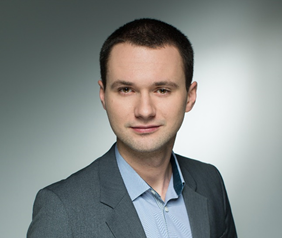 Mateusz is an aviation-focused entrepreneur, CEO and founder of Evionica, a company that provides innovative Weight & Balance and Flight Training software. With over 15 years of experience in aviation and software development, he has always been interested in transforming processes using the latest technologies to achieve the highest levels of efficiency and automation. He holds an ATPL frozen license, an accredited certifying instructor for airline pilots and load controllers. 
Maciej Zochowski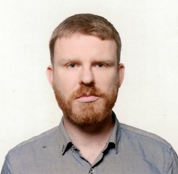 Maciej is Regional Ground Operations Manager of Wizz Air based in Katowice and started his aviation career 17 years ago. Beyond supervising a large scale of flights he is responsible for network wide projects aiming to improve ground operations processes. Recently Maciej introduced a Departure Control and Weight & Balance Software for all routes. Ontime Performance, paperless processes and increasing safety are Maciej priorities within Wizz Air Ground Operation.
Wizz Air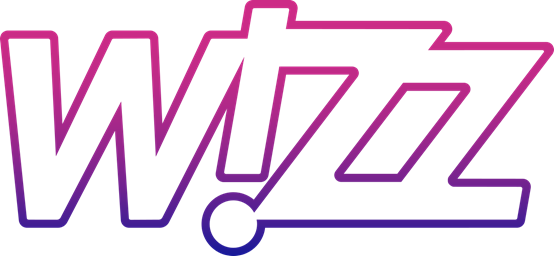 Wizz Air is a European ultra low-cost airline with its head office in Budapest. The airline serves many cities across Europe, as well as some destinations in North Africa and the Middle East. It currently serves 70 destinations in 44 countries. In 2019 the airline transported 39.8 million passengers. The fleet includes several types from the A320 family of jets.
Evionica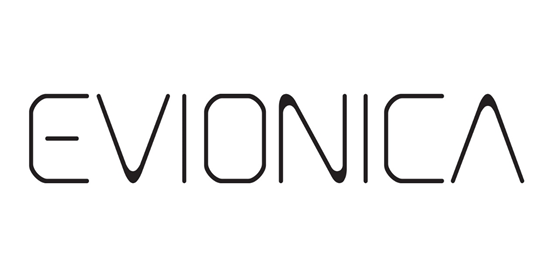 Founded in 2014, Evionica provides intelligent solutions to improve the aviation business. 70 employees work out of offices in Vienna and Warsaw to deliver a global service to more that 20,000 users through more than 100 successful projects. Software solutions include Flight Training software, CAMO Management software, Aviation e-Learning plus weight & Balance software.
Comments (0)
There are currently no comments about this article.