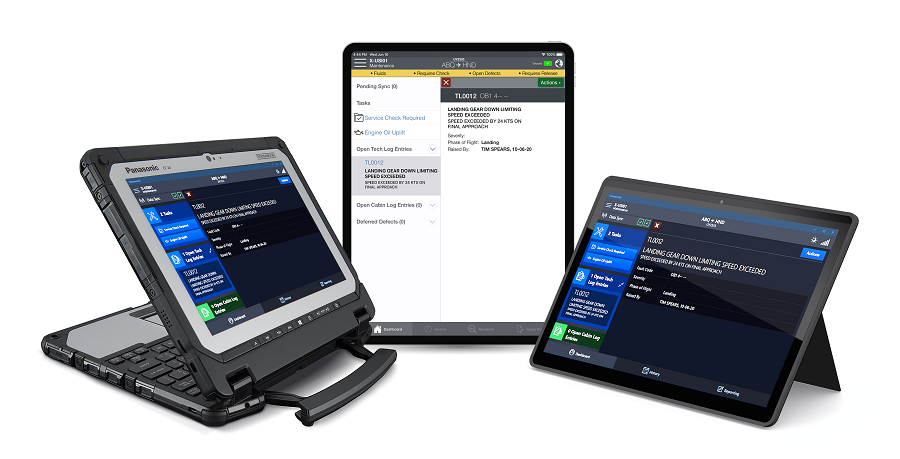 ULTRAMAIN® ELB™ is system-of-record electronic technical log software that fully replaces paper tech logs and has received Ops Approvals from regulatory authorities on four continents.
ULTRAMAIN ELB allows flight crews to record and transmit accurate write-ups in real-time as defects occur. It facilitates immediate correlation of similar defects. This allows maintenance teams to investigate problems before aircraft arrival, and to a greater degree than ever, resolve discrepancies prior to the next flight.
ULTRAMAIN ELB operates on mobile and installed devices onboard aircraft. ULTRAMAIN ELB operates with Tablet Interface Modules (TIM) and Aircraft Interface Devices (AID) enabling onboard connection between tablets and aircraft data communication systems. It also works with the Logbook Data Recorder (LDR) without the need for airborne data connectivity.
Data is sent to ELB Ground System™ using whichever data communication links are available (ACARS, SATLINK, Gatelink, Iridium, Cellular, etc.). ELB Ground System, which comes ULTRAMAIN ELB, replaces your paper technical log as your paperless system-of-record.