Revolutionise your operations and deliver increased safety and efficiency
Gain a complete oversight of your fleet
With validated, real-time, records coming in from both flight crew and maintenance, your fleet status will always be up to date and accurate.
Obtain an instant overview of your aircraft, their locations, and maintenance statuses. With real-time alerts for issues on any aircraft, you can quickly resolve problems, minimise downtime and improve your operational efficiency.
Capture vital information, improving the accuracy and reliability of your records using powerful digital workflows.
Paper-free, error-free
Reduce costly paper logs and eliminate the risk of transcription errors. Our intelligent validation identifies and corrects errors before records are completed, ensuring compliance and automating repetitive data entry tasks.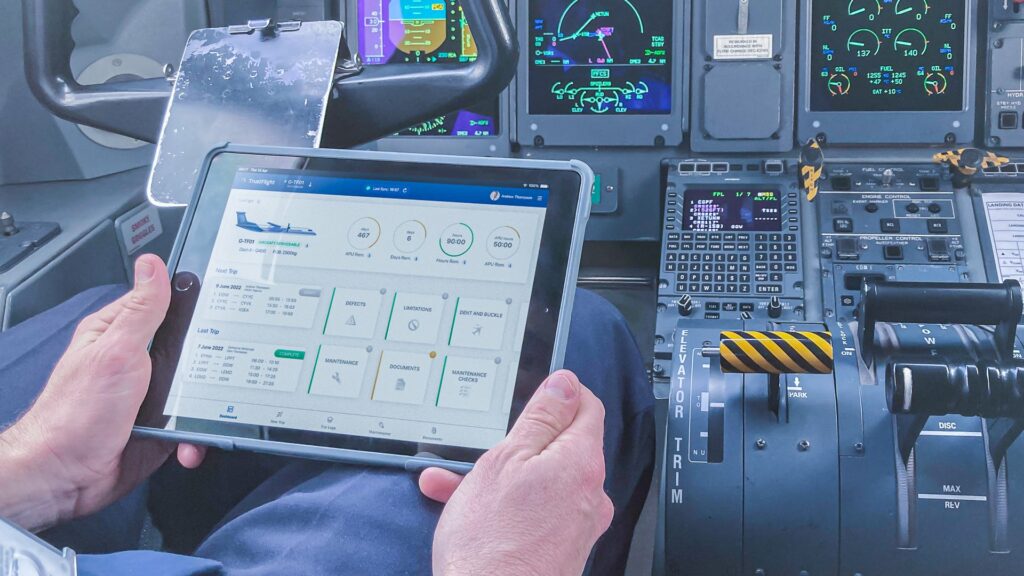 Whether you have a single aircraft or a fleet of hundreds, our electronic Tech Log will aid in your operations and provide the information you need, when you need it
Fully digital Tech Log recording with journey and flight logs
Automated data import from popular flight planning, scheduling and maintenance systems
Full maintenance status and forecast
Receipt scanning and cost tracking built right in
Digital MELs to quickly defer defects
Full offline support, so you can keep working without a connection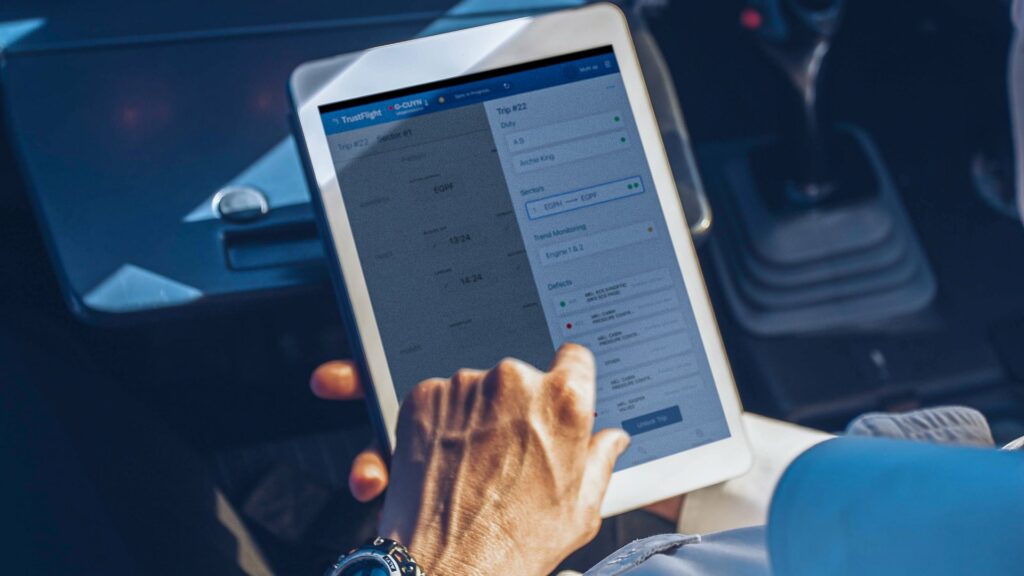 Recognised by regulators globally
Our electronic Tech Log has been adopted by many operators across the globe, ranging from airlines, cargo and charter services, to private operators.
Our collection of template documentation, paired with our experienced team, make gaining regulatory acceptance of the system straightforward. We are also the only dedicated Electronic Tech Log provider to have gained acceptance by EASA through a letter of No Technical Objection (NTO) after extensive evaluation.
We have customers operating under:
● CAA (Isle of Man)
● CAA (United Kingdom)
● CASA (Australia)
● EASA
● FAA (United States)
● GCAA (UAE)
● Transport Canada
● Transport Malta
Interested in improving safety and efficiency?
Get in touch to find out how you can transform your operation with our products and services.