The operational management system of choice for the aviation industry
Gain a comprehensive, real-timeoversight across departmentsoperating nationally or internationally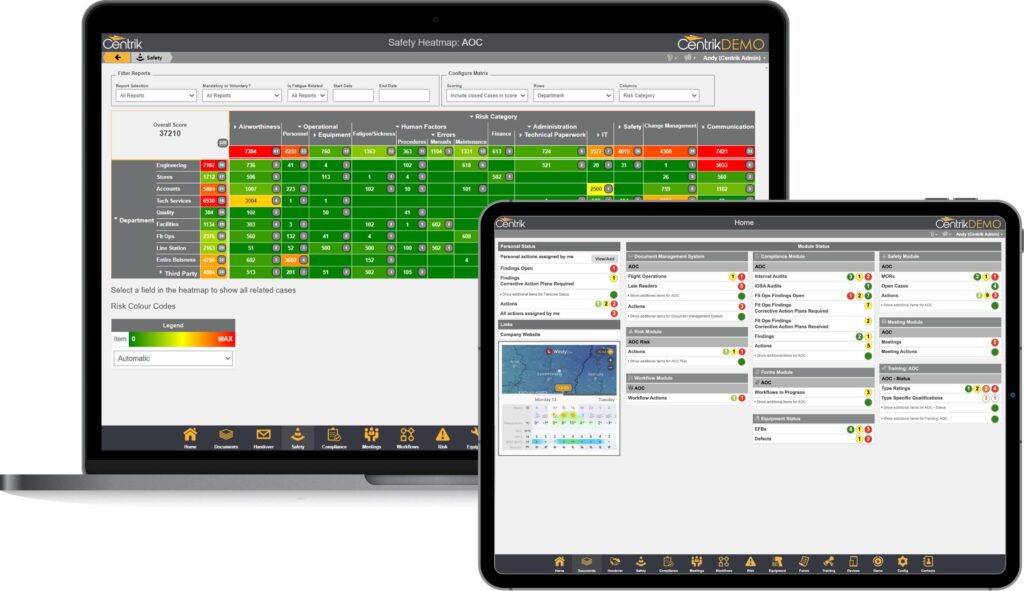 ● Eliminate inefficient processes dependent on paper, spreadsheets and email through anintuitive dashboard saving hours of administrative time.
● Achieve unprecedented levels of oversight andconsistency across national departments and international borders 24/7.
● Easily manage huge amounts of complex data, protected by advanced storage facilities, radically improving the efficiency of your entire operation.

Centrik provides complete SMS and operational management support to more than 80,000 global users in commercial and business aviation. Our solution is designed for:
Airlines
Repair stations
Airports
Regulators
Training Organisations
Military and Defense Contractors
UAS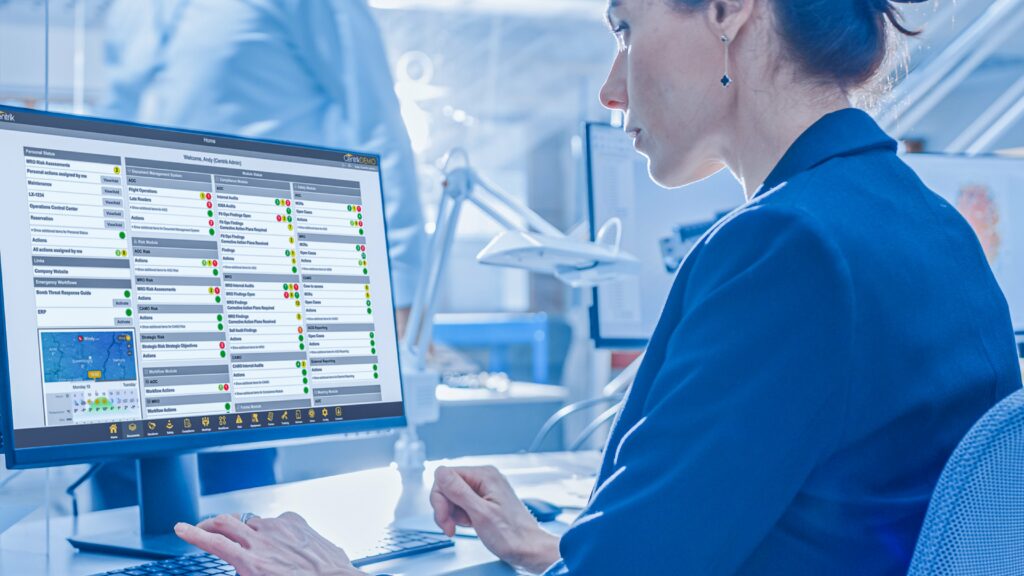 We help our customers:
Gain real-time operational oversight
Deliver total document control
Reduce duplication
Ensure regulatory compliance
Improve workflows
Enhance communication
Achieve truly integrated management
Enhance safety culture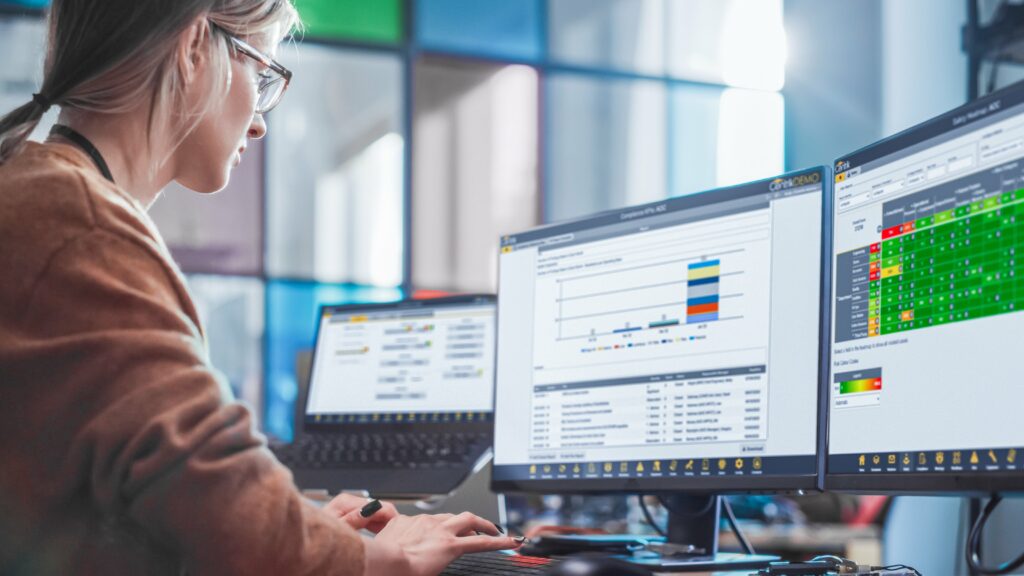 Key Centrik features:

● Management dashboards, deliver company-wide, real-time monitoring of your entire business
● Cloud based, software as a service, easy set up, accessible on any device (IOS or Android) and browser
● Robust backup, redundancy, and security protocols
● Regulations review and update service – embedded regulations linked to audit checklists and findings – always at the latest revision
● Interactive Documents, Safety, Risk, and Compliance modules drive enhanced Safety, Management System performance, oversight, and much more
● The Meetings, Workflows, and Training modules streamline process and improve efficiency
● Designed by aviation professionals for aviation professionals, used worldwide
● Real-time KPIs/Metrics (SPIs and QPIs) at the click of a button show previously unseen organisational performance data to help inform decision making
● Foster an open and transparent sharing of safety, quality and risk information
Interested in improving safety and efficiency?

Get in touch to find out how you can transform your operation with our products and services.