Make aircraft performance easy.
Explore new savings.
AdvancedAPM provides up to date performance factors for accurate fuel planning. The process is fully automatic and works for all aircraft types.
To read more about our products and to request a demo please visit our website
Why APM is so important?
Aircraft deteriorate over time. It means that burning the same amount of fuel, older aircraft travel shorter distances than brand new one. Up-to-date performance data of each aircraft in the fleet is crucial for efficient fuel planning.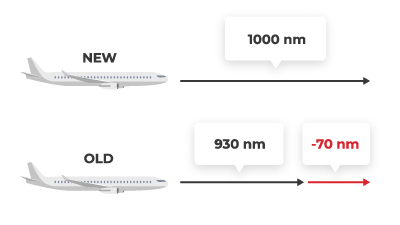 Precise fuel factors
Calculate fuel factors for FMS & Flight Planning System
Track performance of each engine and airframe
Update fuel factor just one day after change in performance
Be notified with automatic alerts if unusual changes in performance appear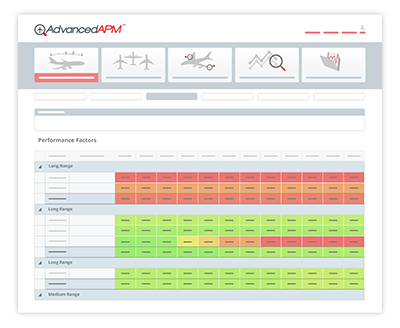 Idle factor for descent optimization
Publish Idle Factor automatically on Flight Plans
Precise Idle Factor based on your historical flights
Taking into account unique performance of each of your tail
Easily integrated & Intuitive
One-time integration, then runs by itself
No hardware needed
Support of flight data from multiple sources (QAR, ACMS, ACARS)
Integrate APM results directly into flight planning system or other 3rd party software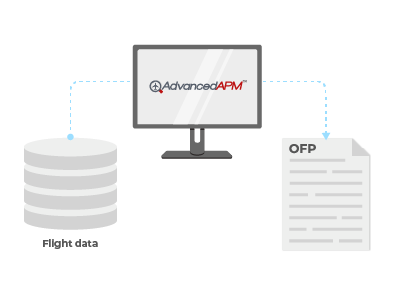 Powerful analysis
Monitor 30+ charts and 50+ parameters in areas of aerodynamics, engine and air data sensors
Track history of each engine, independently of the airframe it is installed on
Get insights into engine thermal performance and thrust generation problem
Monitor trends before & after corrective actions
To read more about our products and to request a demo please visit our website