More Details about DocSurf Mobile
The point of manuals is to speed things up with helpful information and clear procedures. With the increasing complexity of systems and processes, however, having to physically look up the information you need in a multitude of binders and reams of pages defeats the purpose. DocSurf Mobile keeps everything organized, up-to-date, and at your fingertips anywhere, anytime – in seconds.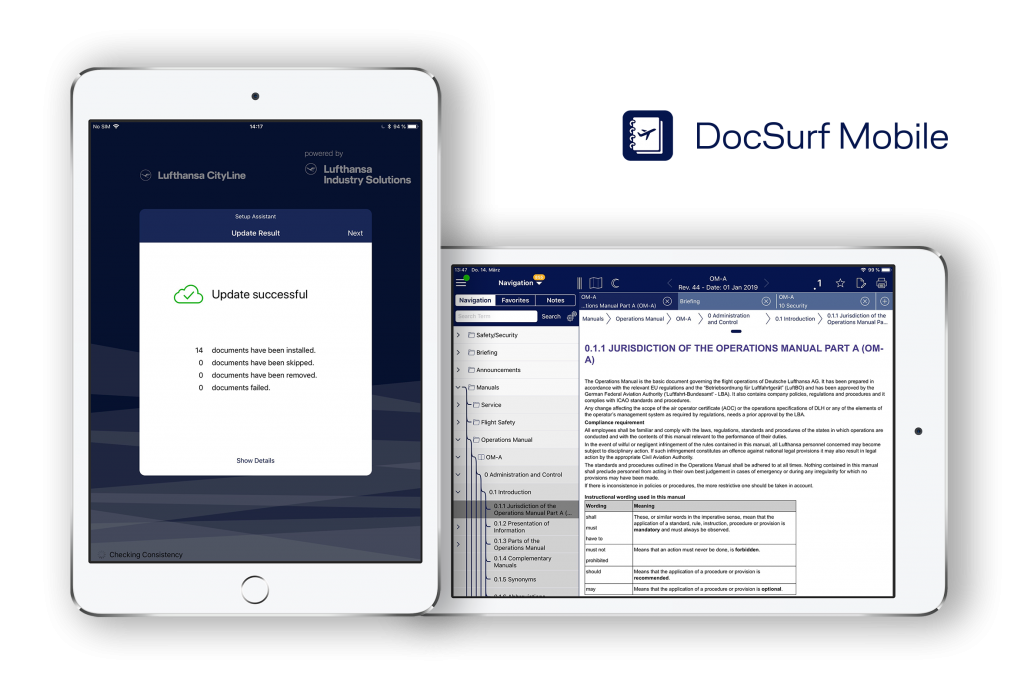 Simplified document management – anytime
One centralized platform for all your FlightOps docs.
Automatic updating and revision safety, including attachments.
Instant access – anywhere
Immediate access from any mobile device (Windows and iOS).
Enhanced user interface, optimized for each device type.
Full flexibility as a standalone, intranet or EFB app.
Intuitive navigation – in seconds
Find what you're looking for – just a lot more easily and faster.
Arrange the information the way you want it.
Focus on specific aircraft types with effectivity filtering.