Aircraft Fleet View is a user-friendly Progressive Web App (PWA) developed by CrossConsense that gives you an always up-to-date view on your airline's fleet status. It indicates AOGs, delays and other important information. It provides the right level of detail to be useful but not crowded with information.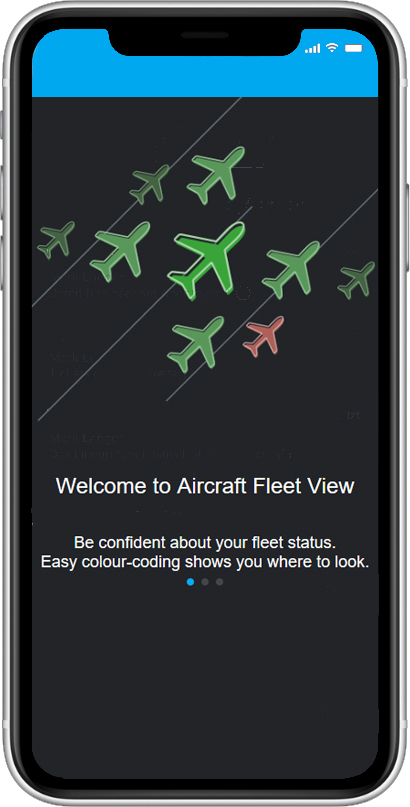 The Aircraft Fleet Viewis meant for the management of an airline that wants to get a general overview over the status of their fleet. Easy colour-coding shows you immediately where you should have a look. Get more detailed information about an aircraft in trouble by simply selecting the relevant card.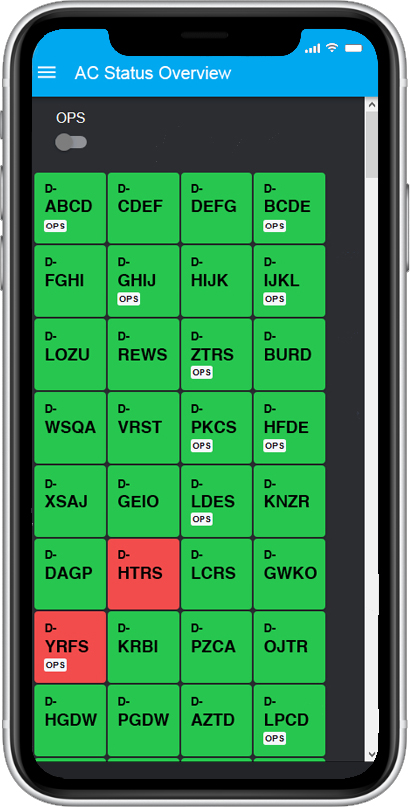 A further menu option is the Workorder Status Overview so that you can see for which of your aircraft workorders are issued and what kind of workorders these are.
You can also investigate on "Events". By selecting Events you get to a view that shows all your A/C which have an AOG. You can also define other events to be shown in this overview. By selecting one of the A/C you get detailed information about the event.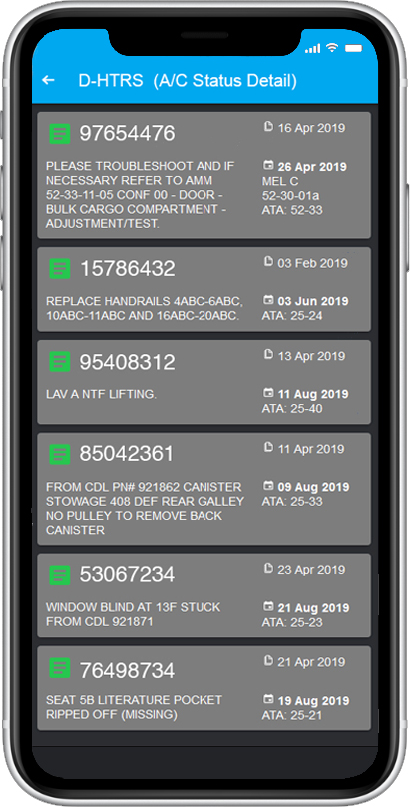 If you are using this app on a computer with AMOS installed, embedded links will bring you to the right location in AMOS.
Aircraft with delays and the respective delay-time are shown on the overview and if you select an aircraft on the overview you can have a look on further details concerning the delay.
User administration is handled right inside the app, given the proper permissions.