ACSIS is a powerful software tool developed to assist any airline, aircraft operator, MRO facility and OEM to avoid AOGs, delays and turnbacks, as well as improve aircraft utilization, and enhance safety. ACSIS integrates with any MRO / M&E Software solution to deliver better insights into aircraft health and potential future problems which can then be dealt with during scheduled maintenance.
What does ACSIS do for you?
Real Time Monitoring
monitors all system defects
analyses data from pilot and maintenance reports
decides what your problems are
What does ACSIS provide?
ACSIS provides you
numerous, easy to understand, technical history diagrams
perfect troubleshooting overview at a glance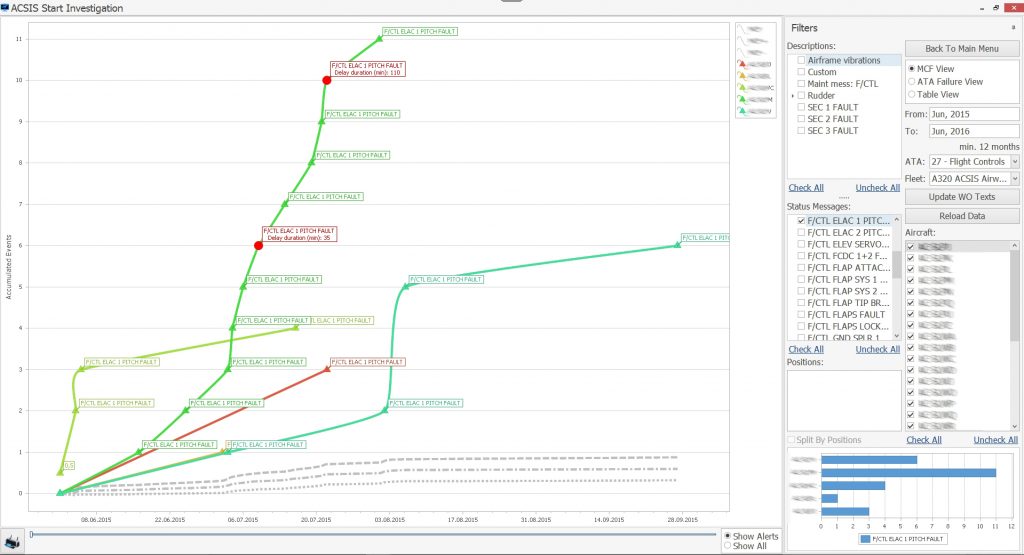 How can ACSIS avoid AOGs?
By implementing ACSIS in your airline you can avoid AOGs because you will
get immediate ALERT messages
visualize your AC/ Fleet status in one single diagram
recognize immediately if it is a single tailsign or a fleet problem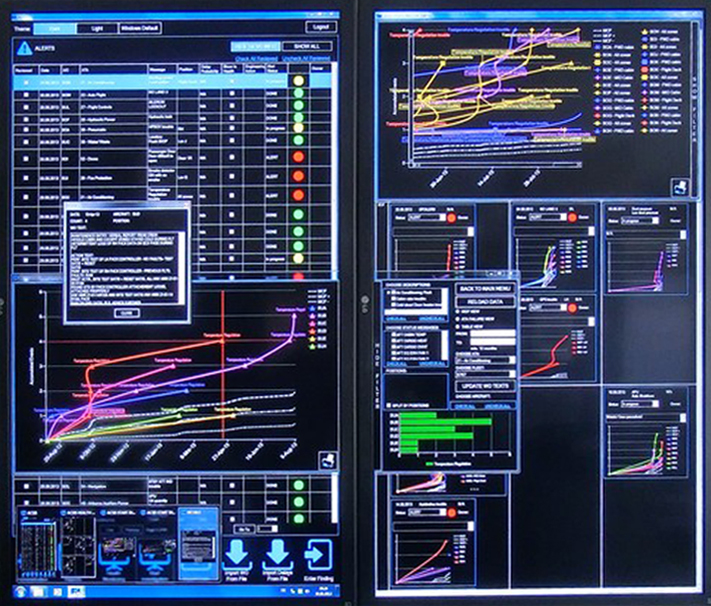 What is the Delay Probability Tool?
ACSIS' delay probability tool
calculates the probability for a delay due to a certain problem on a specific aircraft to happen during/prior next flight
The calculation of the delay probability is based on previous delays
(last 12 months) as well as the unscheduled events
Why should you as an airline use the ACSIS delay probability tool?
Maintenance teams can be prepared with tools, material and personnel before it comes to a delay or even an AOG
How can ACSIS enhance safety?
ACSIS uses sophisticated algorithms which are far more accurate than standard alert levels per ATA
ACSIS provides you comprehensive reports for your engineering and CAA at a click of a button
The standard reliability calculation tools do the following:
Standard reliability calculation is smoothing peaks
Single important problems disappear in the "cloud of data"
Standard system resets are performed successfully………..until the next problem arises
Standard behavior is to wait until something happens
Only MEL and HIL and Delays get attention
What does ACSIS do instead?
ACSIS shows you the peaks clearly and unmistakably
You are able to analyze one specific problem of one specific AC-type or even of a specific AC
Attention is drawn to previous delays (last 12 months) as well as the unscheduled events