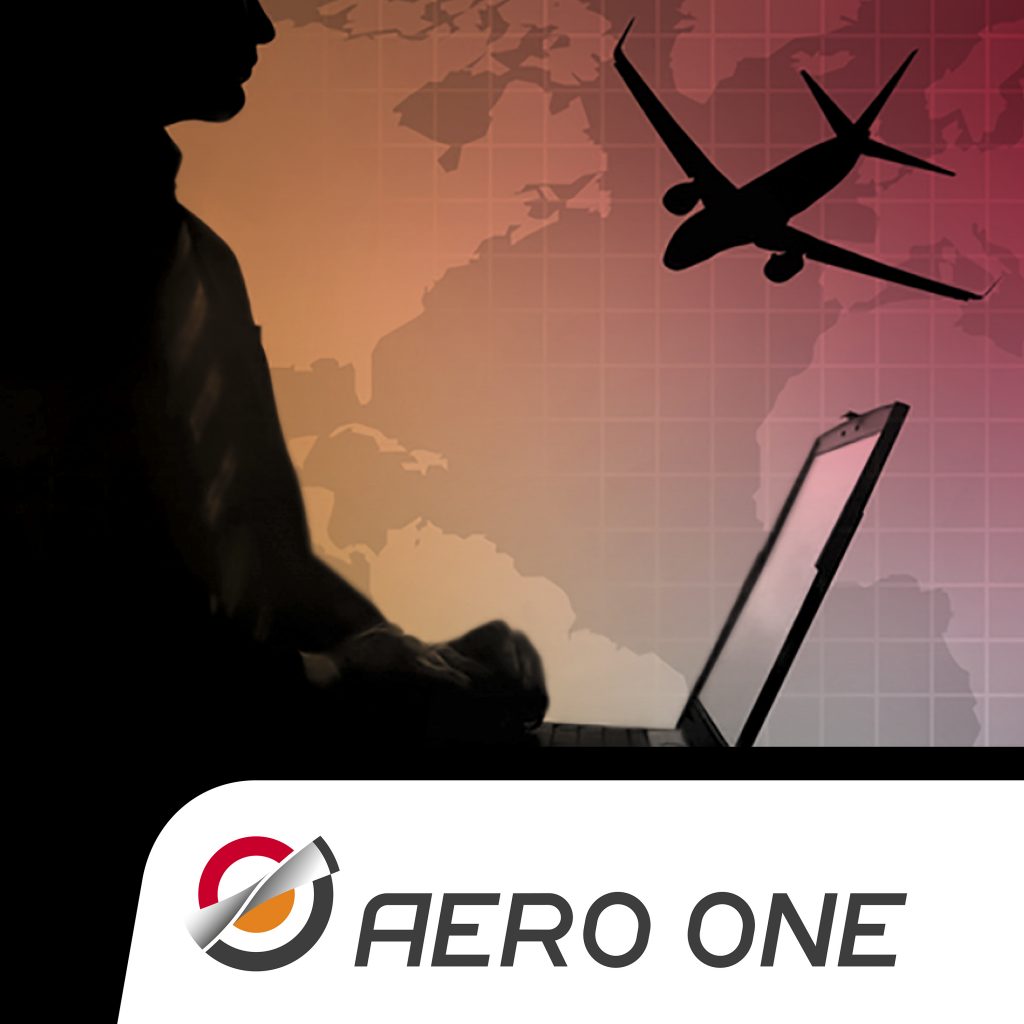 Aero One®: the best suited MRO management solution to power small aircraft operators' business! Available in English, Spanish, Portuguese, Russian & French!
Aero One® and SAP® Business One pair up for you to fulfill your business ambitions!
With the extensive amount of data required by MRO activities and constant requirements to enhance and automate processes and increase visibility and control across the departments, Aviation and MRO organizations are great candidates for an ERP system.
Adopt SAP® Business One, world-class ERP for small and medium sized businesses and subsidiaries of Large Group helps you better manage every aspect of your company, from inventories and customer relationships to financials and operations.
With SAP® Business One, you achieve a wide range of benefits such as, efficient monitoring, accurate reporting and analysis of your activities throughout business processes, a global view of supplies and a comprehensive approach of customers.
To adapt to the complexity and best practices of the Aviation and MRO industry and tackle their very specific challenges, organizations that seek to stand out from the competition need to leverage an MRO cutting-edge solution so as to integrate all the value chain in a single Information System.

With Aero One®, you bridge this functional gap and get the best of both worlds:
We combine our specific Aviation & MRO industry expertise with complete and proven business processes of SAP® Business One.
Aero One® is the unique vertical solution tailored and certified by SAP® to complement and magnify SAP® Business One's benefits, providing additional MRO features for Aviation & MRO SMEs and large groups' subsidiaries.
Aero One® and SAP® Business One offer you a 360° view of your business: leverage turnkey solution for optimal IT management system, integrate and streamline all your data and processes, avoid implementation agony, and run your entire business in a single software solution.
Aero One®' Key Features for Aviation Organizations.
Aero One® is the accurate MRO software that helps you fully integrate and manage all key aspects of your organization such as planning, inventory, repair processes, monitoring, and control.
Aviation organizations, including airlines, regional carriers, low cost, cargo, helicopters and airplanes operators, original equipment manufacturers (OEMs) and MRO Repair Stations are dependent upon ensuring the operational capabilities of assets (aircrafts, equipments, tools, etc.).
To serve this goal, the role of an effective Information System is very critical; real time synchronization of all information exchanged between the multiple departments of the company is the key factor for a smooth and efficient operation of your business. Ultimately, mastering either data and business process flows will naturally conduct to cost saving, quality improvements and confidence your are expecting.
How does Aero One® enhance your core MRO capabilities?
Aero One® ' Key Features & Benefits :
Flight Operations Management
Part M: Continuing Airworthiness Management
Part 145: MRO Management & Execution
Referential Data Management
Flight Operations Management
Stay focus on ops is what this module is all about !
For commercial aviation organizations, driving flight operations is not without its challenges! Everything they plan must be constantly balanced against what actually happens! Dealing with this constant and somewhat disorderly toing and froing of crucial information, taking into account a multitude of constraints (regulations, maintenance, crew schedules, customer requirements, etc.) is a daily struggle. In this highly dynamic context, one of the major time consuming task lies in being at the source, timely supplying and gathering accurate data about everyday operations to the other departments of the organization.
Aero One® Flight Operations Management helps you work smarter, be proactive and reduce the duplication of effort with a full integration of flight operations so as to supply readily available and reliable information at the fingertips of the differing departments.Features & Benefits

Flights Scheduling
Easily build and manage your fleet's flight planning and associated resourses.
Get at a glance, in one single cockpit, a view of your fleet's actual status: scheduled, on-going, delayed and canceled flights.
Flight Records
Gather and record flight data after each flight or daily. Ensure 'real time' information and accurate tracking of flight so as to quickly answer regulatory and operational constraints.Crew ManagementBetter plan, manage and control your crew planning (flight, duty time, rest periods) and track your crew certifications and corresponding expiration.
Part M: Continuing Airworthiness Management
Get a comprehensive view of your fleet and ensure compliance with safety and regulation constraints.
Airworthiness is the pedestal of any aviation organization. However, maintaining assets while minimizing turn-around-time within the framework of required airworthiness standards, call on stringent and critical transactions that have to be performed on a daily basis: plan and schedule maintenance, manage aircraft configuration, compiling maintenance requirements to create work packages, manage spare parts and material, monitor, execute and control the production…
Aero One® Continuing Airworthiness Management greatly eases your burden by bringing together fleet management, maintenance planning and capacity information (parts and labor), giving you the ability to optimize your route and not undergo it.

Features & BenefitsAircraft / Equipment Management
Get a great overview of all the relevant information, actual configuration and operational data (AD/SB, performed maintenance tasks, etc.) in order to ensure the integrity of your aircraft / equipment.
Keep all this information historized, quickly accessible and available for processing.
Maintenance Planning
Easily tailored and manage maintenance planning of your fleet (including modifications and defect rectifications).
Perform simulation to quickly overview and schedule work orders and maintenance project.
Smoothly forecast and strategize your material procurement so as to optimize your inventory management.
Operational Inputs (release in 2014)
Feed your maintenance forecast with utilization models or daily update transactions in order to perform accurate simulations.
Get more reliable and cost effective maintenance forecast for better decision-making.
Part 145: MRO Management & Execution
From work scoping until final billing, get a bunch of features to drive flawlessly your maintenance processes.
Aviation MRO environment becomes more and more complex and unpredictable owing mostly to constant changes of parts' prices, configurations, mission types and substantial gap of information across the various departments of the organization.
With increasing cost of facilities, labour and material resources, leaving smaller margin for controllable costs, adding up more spaced-out demand of maintenance due to new generation of assets and their resulting higher reliability, the organizations struggle to keep being competitive and improving effectiveness of their MRO services.
It becomes vital to be smarter in managing your maintenance requirements more efficiently to achieve greater profitability.
Aero One® MRO Management & Execution is designed to smoothly run MRO business processes of the simplest shop, as well the most advanced MRO facilities, within a seamlessly integrated solution, giving you access to accurate information, bringing greater predictability through stronger monitoring and control of costs and higher reliability and consistency within decision-making process.
This module displays crucial features to help you, among others, streamline and optimize your maintenance resources (data, people, material and facilities…), reduce your turnaround times, increase customer satisfaction and consequently improve profitability.
Features & BenefitsAircraft / Equipment Receiving
Stringently track the receiving of aircraft/equipment in your workshop
Record, manage and historize for better administrative follow-up all the information related to the receiving (number of packages, remarks, documents, missing items, etc…)
Ensure greater traceability and compliance with Customer expectations before launching the work.
RIC (Repair Information cockpit)
Compile all the project-related documents and requirements within a maintenance execution's dedicated cockpit: the RIC.
Quickly access from one unique interface all crucial information related to your maintenance project.
Easily set-up a comprehensive maintenance work pack.
Track at a glance the work in progress and related cost.
Work Order
Drive and record every facet of your maintenance execution.
Take advantage of tasks lists to easily populate and display work content.
Easily manage and track material and labor consumption,
Follow key indicators such as real-time cost summary, and much more.
Referential Data Management
Easily record and manage all technical data coming from manufacturers.
Aviation Organizations are constrained to maintain the operational capabilities of assets, according to guidelines, requirements and standards established by the manufacturer, the concerned authorities and the regulatory agencies. And, they always have to keep in mind business performance, struggling with operational efficiency and costs optimization.
Their challenging burden of permanently improve operational requirements while ensuring compliance, depends on their ability to manage a highly complex and dynamic network of information, both business and regulatory oriented.
Aero One® Master Data Management makes your life simpler. It helps you manage your key technical data leveraging a paperless approach to improve compliance processes, reach higher performance and achieve your long-term business ambitions.
Features & Benefits
From uploading maintenance manual information, to building company tailored references, this module will provide to engineering departments a comprehensive, yet efficient, library of features.
IPC
Set-up your product structure template, to be used as reference during key steps in your maintenance process.
Tasks
Quickly populate Work Orders thanks to the Tasks Lists, library of tasks to be performed during maintenance processes.
Modification
Smoothly manage all the modification applicable to the Aircraft / Equipment and ensure compliance with regulatory and airworthiness standards (ADs, SBs, etc.)
Maintenance program
Upload maintenance program provided by the OEM and easily tailor it to meet your very specific requirements.