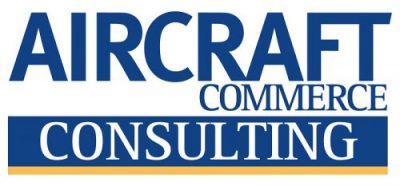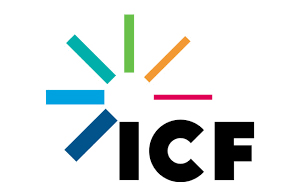 M&E / MRO Systems Advisory Unit
Aircraft IT has teamed with our partners Aircraft Commerce and ICF Consulting to form Aircraft Commerce Consulting, an industry leading Advisory Unit designed to work with airlines, MROs, OEMs, IT Vendors, etc to unlock and enhance the full potential of aircraft maintenance IT systems and processes.
Contact us to discover how our experts can assist you to:
Optimize business processes and IT systems to drive greater efficiency.
How to remove manual, labour intensive and paper-based tasks.
Set a framework for continuous adoption of processes and system changes.
Conduct a benchmark comparison of current M&E / MRO processes systems usage versus best practice industry standards.
Evaluate how emerging technologies may be leveraged to improve efficiency.
Or discuss with you any particular problems areas unique to your company and provide best practice advise on how to overcome them.
---
Book a Complimentary Skype Advisory Session:
Your chance to take advantage of expert and experienced advice with our lead consultant Allan Bachan. Allan is available for complimentary one-to-one skype advisory sessions at a time and date to suite you.

To book your session contact Allan at: allan.bachan@icf.com, quote: 'Aircraft IT Complimentary Advisory Session' in the subject line. State whether you would like a 30 minute or 1 hour session and your preferred date and time. Allan will then get back to you to confirm.

These complimentary advisory sessions typically cover: –
– An overview of your current M&E / MRO Systems and processes
– Particular problem areas unique to your company and best practice advice on how to overcome them.
– Expert advice on any new projects or systems you are looking to implement.
– An overview of industry M&E / MRO systems best practices and how these could benefit your processes.
– Your chance to ask Allan any burning questions you may have or discuss particular projects.
---
Our Solutions:
Bespoke Projects:

Contact us to discuss any project or assistance you may need. Our areas of expertise include:
System evaluation and selection
How to optimize your IT systems and processes
lots more.
---
Our Experts: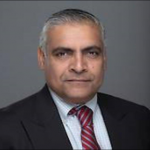 Allan Bachan, Vice President, ICF
His experience includes managing application design, development, and full cycle implementation – from selection to go-live – for strategic clients in the MRO industry using different commercially available MRO IT products. He has also spearheaded many carriers' M&E and MRO systems solution design, customizations, integrations and implementations including project governance, data migration and change management.
In his career, Allan has fulfilled the following leadership roles:
MRO IT practice and technical lead for industry leading solutions companies realizing more than 20 go-lives involving at least 8 different systems
MRO systems Product Principal for a large global IT solutions and systems integration company
M&E and MRO Solutions Director for a large global aviation software and solutions provider
Manager of Technical Records, Maintenance Planning and Production Control at a mid-size commercial airline with full MRO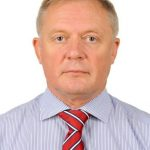 Glen Noon, Senior Consultant – Engineering IT Systems, Aircraft Commerce Consulting
In nearly 40 years, Glen has gained a reputation for integrity, problem-solving, professionalisn, depth of knowledge and perseverence. Starting in 1978 as a Royal Navy aircraft engineer, with fixed and rotary wing aircraft, he rose to manage the British Military's first Aircraft Management System. Glen joined Computer Science Corporation in 2000, working with GKN Westlands & Lockheed Martin UKIS to deliver MSSAS logistical solution for the Merlin, later working with Lockheed Aeronautics, managing an Asset Management tool supporting C130J assets for global users. He joined XL Airways in 2006 and implemented AMOS for three Group companies before, as a consultant, joining easyJet to assist their AMOS implementation. Glen's next project at BMI meant working on both MRO and Flight Operations solutions, and in the sale of the Airline. British Airways Next Generation project for the induction of the B787 and A380's connected Aircraft followed, before, in 2013, moving to consult with Etihad Airways on their Entry into Service project. Having delivered an MRO Solution for the e-Enabled fleet plus built up and led a Technical Competency Center, Glen left Etihad Airways in 2017 for Europe and clients including Vueling Airways and Flybe. Glen continues to apply, across a wide spectrum of aviation clients, his deep understanding of aircraft, component maintenance, e- Enablement, IT systems and problem-solving.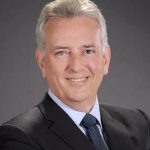 Rob Saunders, Senior Consultant M&E / MRO Systems, Aircraft Commerce Consulting
Rob's career started with British Airways in 1977 where, following an apprenticeship, he worked as a licensed avionics engineer in both Line and Base maintenance. In 1985 he moved to the 747 and L1011 planning department before taking a technical support position in BA's Maintrol Operations centre in 1987.
In 1990 Rob joined Cathay Pacific in Hong Kong as a Maintenance Controller and saw the introduction of the 747-400 and Airbus fleet. In 1994 he managed the Base Maintenance Support team, covering HAECO and the then new TAECO facility (China). In 1997 he moved back to the operation as Manager of the Maintenance Control Centre.
In 2002 he held the position of Manager Ultramain Program, and was responsible for the replacement of Cathay's legacy Engineering IT systems.
In 2006 Rob was appointed Manager of Aircraft Engineering with technical responsibility for Cathay and Dragonair's Boeing and Airbus fleets.
As Head of Business Improvement & Lean, Rob led a team implementing many productivity and compliance related projects including electronic Technical Records, A350 software control, e-enabled aircraft and a paperless maintenance strategy including the development of the latest eLog software with Ultramain Systems. Rob left Cathay Pacific in June 2017.
Rob has excellent real-world knowledge and experience of the latest digital aviation solutions on the market, particularly around the area of big-data analytics and predictive maintenance.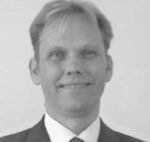 Martin Harrison, Global Managing Director – Airline, Aerospace & MRO, ICF
Martin Harrison, a Vice President at ICF in London, has been serving the aviation industry for more than 30 years. As a consultant, he works with clients around the world on operations projects that span ground, airport, maintenance, customer service, fuel conservation, crew planning and safety management systems. Martin has a deep understanding of the low-cost carrier business model as well as regional and hub operations.
Prior to joining ICF in July 2012, Martin was the Chief Operating Officer at Pluna Airlines in Uruguay, working on a restructuring program for the South American flag carrier. He has also held executive operational positions at Spirit Airlines in the United States and easyJet Airlines in Europe. Martin started his career at British Airways in hands-on maintenance and then engineering roles before moving on to Total Engine Support Ltd. in the United Kingdom, providing consultancy services that were focused on engine asset management. Martin holds an MSc from Bristol University and an MBA from IESE in Spain.
---
Contact Us:
Ed Haskey, COO, Aircraft Commerce Consulting: ed.haskey@aircom-consulting.com, +44 1273 857884

Allan Bachan, Vice President, ICF: allan.bachan@icf.com, +1 469 467 4421