Web Manuals partners with Arycom to boost connectivity in Americas
22 Oct 2019

{{vendor.Name}}
Connect with Aircraft IT
Sign up to the Aircraft IT twitter feed for all the aviation industry's latest IT related news
Click here to learn about free Membership to Aircraft IT
NBAA-BACE, Las Vegas, USA; October 22, 2019: Web Manuals, the global leader in digital documentation for aviation, is partnering with satellite connectivity provider Arycom, to boost access to digital manuals in every location across the Americas.
Arycom has been providing satellite voice and broadband data solutions to the South American aviation industry from its Brazil headquarters since 2001. The company expanded into the US in 2017 and is now one of the leading providers of end-to-end satellite connectivity solutions in the Americas.
Krister Genmark, Director of Operations Americas, Web Manuals, says: "By partnering with Arycom, we are ensuring our customers can access the most up-to-date digital manuals they need for every mission or operation, regardless of whether they're in a remote flight location in South America, in the sky, or in their office or home.
"Arycom and Web Manuals share a dedication to innovation and connectivity, and by combining our resources we can bring digitalization to more customers than ever before. We look forward to rolling out our enhanced connectivity solution in collaboration with Arycom very soon."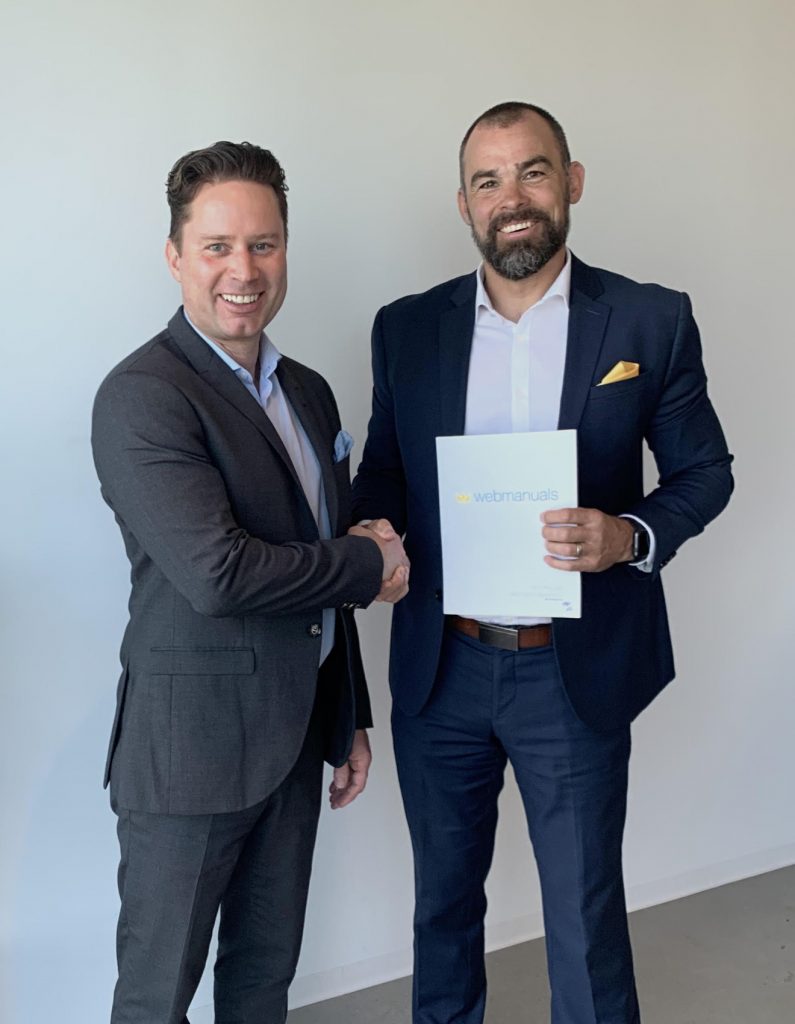 Svante Hjorth, Founder and CEO of Arycom, adds: "At Arycom, our objective is to meet aircraft operators' growing demand for complete connectivity solutions in the cabin and cockpit. Web Manuals' digital documentation is an excellent addition to our portfolio, which includes cockpit datalink services, accelerated high-speed data, real-time monitoring, navigation, and more. With Web Manuals, we are bringing modern aircraft operations into the digital age."
Web Manuals and Arycom will be signing their partnership agreement at Web Manuals' booth #N5807 at 3.30pm PT on Wednesday 23rd October at the 2019 NBAA Business Aviation Convention & Exhibition (NBAA-BACE). Media are welcome to attend the signing to take photographs.