Viva Air chooses Vistair to support growth plans for Post-Pandemic environment
27 Apr 2021

{{vendor.Name}}
Connect with Aircraft IT
Sign up to the Aircraft IT twitter feed for all the aviation industry's latest IT related news
Click here to learn about free Membership to Aircraft IT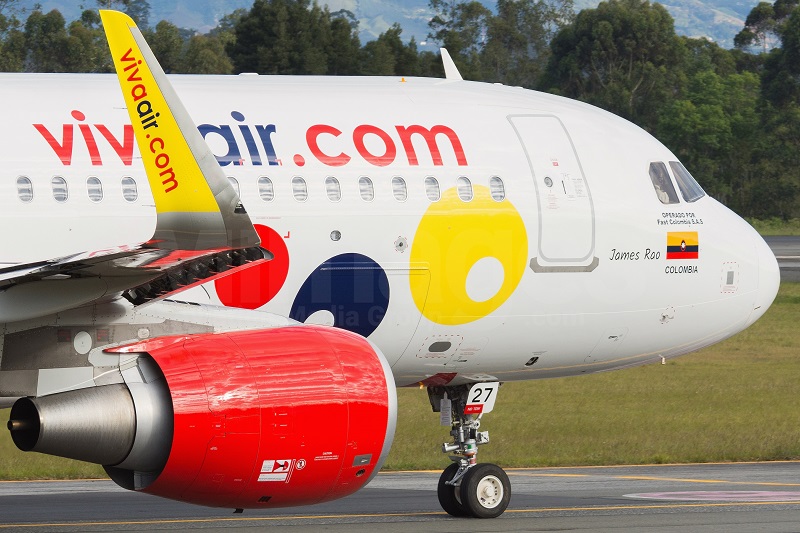 Vistair Systems, a leading provider of aviation Document and Safety Management solutions is pleased to announce its first partnership in South America with low-cost carrier, Viva Air.
Vistair's DocuNet, will replace multiple systems at Viva Air to centralise its flight operations and engineering data, providing a single point of control, greater capability to leverage the data, and increasing efficiency across the Viva Air Group.
The new partnership comes at a time of growth and development for Viva Air, with an expanding network of 16 destinations across Colombia, Peru, and the United States
Scalable Technology to Support Growth
Despite the industry challenges brought on by the Covid pandemic, Viva Air is moving swiftly through its recovery process and has now exceeded their pre-pandemic levels by 30%.
" As we continue to scale, running a highly efficient airline is a key priority. DocuNet has contributed to this in transforming how we handle, leverage, and consume operational data, in particular streamlining engineering and flight data onto one platform.  

We have been highly impressed with both the level and speed of service provided."

David Restrepo, Flight Standards & Training Manager, at Viva Air
Advanced Usability
DocuNet's usability features will provide pilots, cabin crew and ground and maintenance teams with unmatched flexibility and convenience, ensuring they have easy access to critical data, both online and offline, at any time.
Echoing Viva Air's goal to simplify and improve their operational processes, DocuNet provides one single source of truth for flight operations, engineering, and company data content. DocuNet's ability to handle different format types such as Airbus SGML means that Viva Air's Engineering team have increased mobility, being able to access all technical data with speed and accuracy.
"We are excited to partner with Viva Air as our first client in South America.  Their ambitious growth plans, even in the context of a pandemic environment, reflect the demand in the region for their model.  To support this, they are investing in the best technology, and are well-placed to succeed in an increasingly competitive environment" 

Dominic Clarke, Chief Commercial Officer
Viva Air joins a growing number of international airlines relying on Vistair's document management platform. DocuNet supports more than 30 airlines globally, including Avelo, British Airways, DHL, easyJet, Frontier, Iberia , Qantas, Vueling, and Viva Aerobus .