US-Bangla Airlines chooses Rusada's ENVISION
30 Mar 2021

{{vendor.Name}}
Connect with Aircraft IT
Sign up to the Aircraft IT twitter feed for all the aviation industry's latest IT related news
Click here to learn about free Membership to Aircraft IT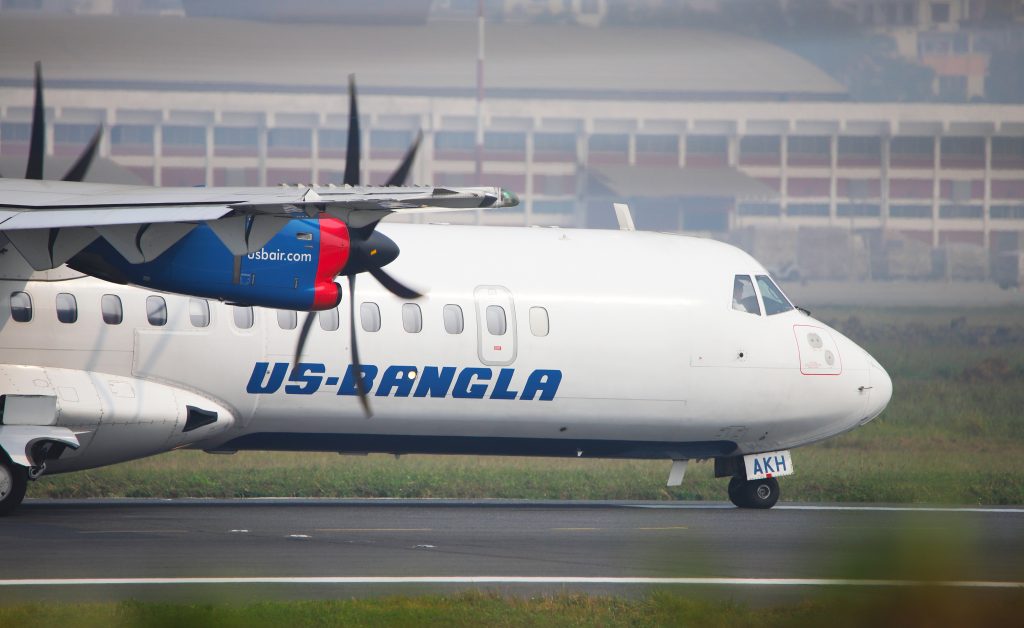 DHAKA, BANGLADESH: Bangladeshi carrier, US-Bangla Airlines, has selected Rusada's ENVISION as its Airworthiness and Maintenance software.
US-Bangla Airlines, based in Dhaka, is the country's largest private airline with a growing fleet of Boeing 737's, ATR 72's, and De Havilland Q400's. Current destinations include India, China and Singapore, with flights to Saudi Arabia, Japan and the United Kingdom planned for the near future.
US-Bangla have selected Rusada's software to manage their day-to-day airworthiness and maintenance activities, as well as their long-term planning and forecasting. The airline has selected seven of ENVISION's modules including Line Maintenance, Inventory Management, and Technical Publications to further drive efficiencies into their operations.
Rusada will begin work on the implementation project immediately, with Go-Live planned for the third quarter of this year.
Sikder Mesbahuddin Ahmed, CEO at US-Bangla Airlines comments:
"As we began to resume our pre-pandemic growth and planned for the demanding developments of these times, it became clear that an upgrade to our maintenance infrastructure would go a long way in facilitating our goals. ENVISION will unify our teams on one platform and save countless hours when planning and executing maintenance. This will ultimately enhance safety and reliability, while ensuring passenger comfort."
"I'm grateful for the opportunity to play a key part in US-Bangla's bright future. We will work closely alongside them to ensure they get the most out of our system, and that it has a genuine impact on the efficiency of their operations. We are very pleased to be welcoming US-Bangla to the ever-growing Rusada client base and look forward to many years of fruitful cooperation.

Despite the difficulties presented by the COVID-19 pandemic we are still seeing plenty of demand for ENVISION, as organizations realize that in order to thrive, they will have to be more productive with less resource. Expect to see more announcements from us soon."

Julian Stourton, CEO at Rusada