TAROM Airlines Implements Honeywell Forge Flight Efficiency to Reach Fuel and CO2 Goals
27 Jul 2022

{{vendor.Name}}
Connect with Aircraft IT
Sign up to the Aircraft IT twitter feed for all the aviation industry's latest IT related news
Click here to learn about free Membership to Aircraft IT
Romania's largest airline, TAROM, is approaching its 70th year in the skies. As the company sought to expand their flight-efficiency program to keep their emissions goals and fuel savings on target, they turned to Honeywell Forge Flight Efficiency. Being the largest airline in Romania based on international flights and destinations as well as a consistently growing and expanding company, flight efficiency is an ongoing challenge when working towards sustainable air travel. In addition, as a SkyTeam alliance member, TAROM has sustainability commitments for achieving maximum CO2 reduction.
The Romanian flag carrier owns one of the youngest fleets in Europe, but even with relatively new aircraft, reducing fuel burn and CO2 emissions is always a concern. The company knew there was more they could do.
The company built their Fuel Efficiency Improvement initiative around the framework proposed by IATA for a successful fuel management program. One important feature of this model is "management by numbers" using a Define-Measure-Analyze-Improve-Control (DMAIC) process. Their strategy was in place, but TAROM lacked a system that could consolidate and analyze their internal data, allowing them to make data-driven decisions about flight planning and fuel loading. TAROM sought out the Honeywell Forge Flight Efficiency team for advice and solutions.
Honeywell Forge Flight Efficiency brings together flight variables into a single platform for a comprehensive look at fleet and environmental data. The tool can be used to discover and monitor savings opportunities by fleet, tail, airport, city pair and more. It's a one-stop-shop for insights and can be leveraged to rally stakeholders company-wide and engage them in efficiency initiatives. The platform instantly unlocks value, enabling airlines to make improvements in targeted areas.
"The scope of our fuel management initiative is beyond a plain 'cut the costs' operation. It is a change management endeavor focused on fleet renewal, improving operational efficiency, promoting and using sustainable aviation fuels, and carbon offsetting," said Dragos Preda, Fuel Efficiency Improvement Manager at TAROM.
"Our target is to reach, in a rather short time, about 2.5% savings compared to our usual operations and to further reduce CO2 emissions 50% per passenger kilometer by 2030. This is where Honeywell Forge Flight Efficiency came in, enabling us to accurately monitor our current achievements and to identify areas where we could act more effectively to further improve operations."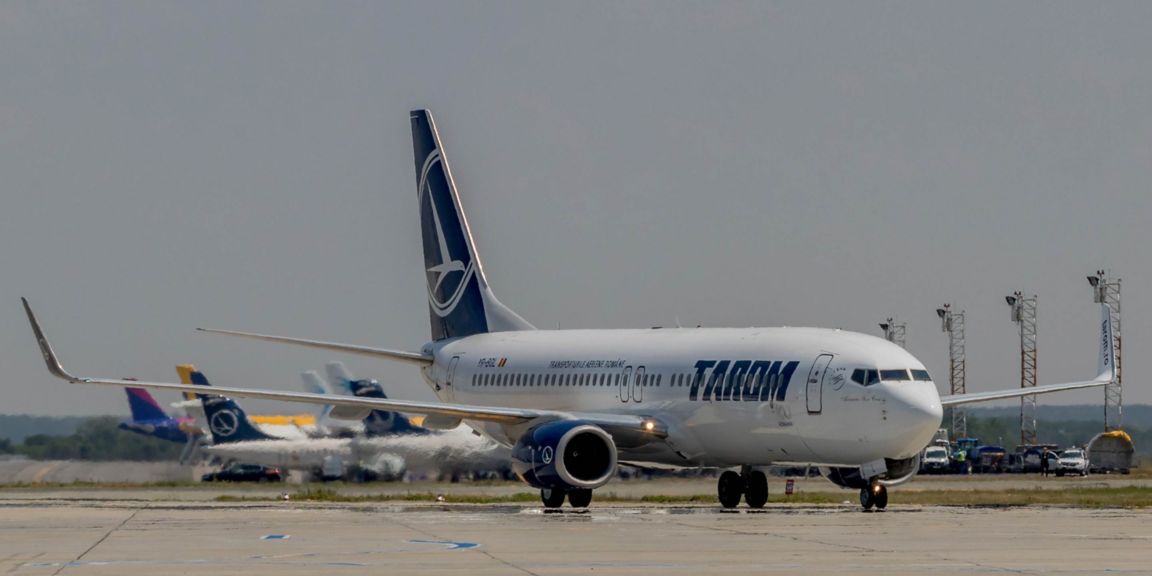 "By choosing Honeywell Forge Flight Efficiency we have solid indications TAROM will reach an efficiency level beyond our initial goals."
Dragos Preda, FEI Manager for TAROM

In addition to the benefits gained through the Honeywell Forge Flight Efficiency portal, Preda commented on the value of his relationship with the product team, adding "Honeywell Forge Flight Efficiency is managed by a highly-supportive team, and I appreciate how passionate they are, openly discussing and sharing their fuel management knowledge."
Prior to implementing Honeywell Forge Flight Efficiency, the airline was able to monitor general fuel consumption figures and reveal generic trends using simple tools. However, TAROM soon realized that mining for insights behind those generic trends was not possible. Much of the data came from single sources, making it unreliable and even inaccurate in some cases.
"The level of aviation fuel efficiency we need can't be reached without a tool specifically designed for fuel management," Preda said. "Honeywell Forge Flight Efficiency intakes, processes and cross-references many distinct data sources to provide a detailed and accurate image of our fuel situation. It is one of the best tools that explicitly targets fuel management and is reliable."
Being one of the first Honeywell Forge deployments in Romaina, TAROM is fully confident in the solution's capabilities. In just a few months since implementation, Preda commented that he believed the system has the potential to increase operational fuel savings by about 3%. Preda said, "By choosing Honeywell Forge Flight Efficiency we have promising indications TAROM will reach an efficiency level beyond our initial goals."