Safety Line new website now live
20 Nov 2020

{{vendor.Name}}
Connect with Aircraft IT
Sign up to the Aircraft IT twitter feed for all the aviation industry's latest IT related news
Click here to learn about free Membership to Aircraft IT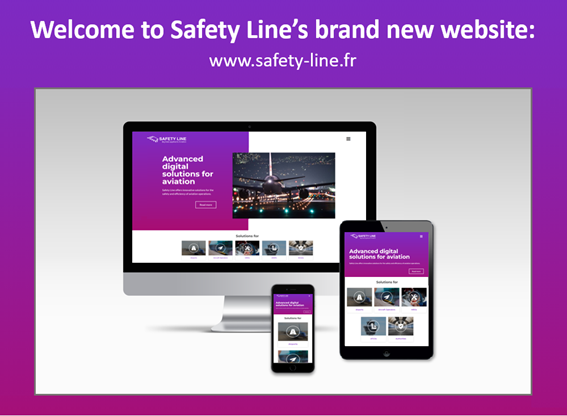 Whether you are an Airport, an Aircraft Operator, an MRO, an ANSP or a NCAA, discover Safety Line's new website and the innovative and dedicated solutions to face today's aviation industry challenges.
OptiFlight is the only predictive in-flight guidance solution allowing airlines to optimize all flight phases including climb thanks to Machine Learning performance models for each tail, accurate 4D weather forecasts, and customized recommendations issued to pilots for each flight.
SafetyCube is an integrated compliance, safety, and risk management solution for aviation based on a dynamic BowTie approach.
AirsideWatch is an advanced digital solution that processes ground radar data to unleash unprecedented airside analytics allowing to improve aircraft ground traffic safety, efficiency, and environmental impact.
Also learn more about Safety Line's story, its team and the numerous research partnerships which led to unique and advanced solutions for aviation.