Rusada expands North American presence with Canada office
17 Jan 2023

{{vendor.Name}}
Connect with Aircraft IT
Sign up to the Aircraft IT twitter feed for all the aviation industry's latest IT related news
Click here to learn about free Membership to Aircraft IT
TORONTO, CANADA: Aviation software specialist Rusada has announced the opening of a new office in Toronto, Canada to support customers and business development in the region.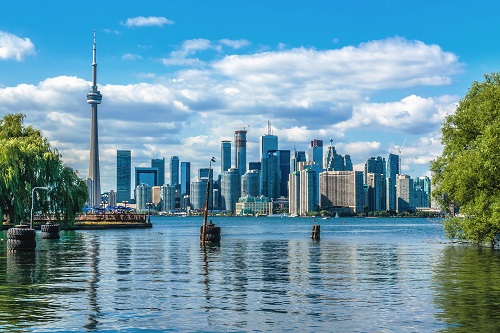 Their new location will provide easy access to customers in Canada and the Northeast of the U.S., with Montreal, Chicago, New York, and Washington D.C. all only a short flight away.
Having commenced business in 1987, Rusada has since expanded to 8 locations around the globe from which it develops, supports, and sells its airworthiness, maintenance, and flight operations software ENVISION. The new Canadian office adds to their presence in North America, which began with their Colorado office, opened in 2017. Since then, the company has added numerous North American clients to its customer base, and established partnerships with key industry integrators. With their new office Rusada aims to continue this recent run of success and further tap into the region's market potential.
"We are seeing a great demand for our services in the North American market." says Julian Stourton, CEO at Rusada. "Already in our 5 years here we have signed some of the largest contracts in our history from both the fixed and rotary wing markets, as well as a number of maintenance providers.
About Rusada
Rusada is a leading provider of aviation software with over 35 years of experience in the industry. Its ENVISION software manages over 2,000 fixed and rotary wing aircraft for 150 operators, maintainers, and manufacturers in 45+ countries. With its headquarters in Switzerland and offices in the USA, UK, UAE, India, Singapore, and Australia, Rusada provides global support for a global industry.
Specialising in the management of airworthiness, maintenance, and flight operations, ENVISION is developed solely for aviation. Its modern, web-based platform features a suite of integrated modules, enhanced by a series of native mobile apps. ENVISION's easy-to-use interface provides users with clear, actionable information, enabling processes to be carried out quickly and efficiently, and all without the need for paper or spreadsheets.
Media Contact
Chris Prior
Marketing Manager
+44 (0) 1295 231619