Rusada appoints Steve Lightstone as Director of Sales & Business Development
04 May 2023

{{vendor.Name}}
Connect with Aircraft IT
Sign up to the Aircraft IT twitter feed for all the aviation industry's latest IT related news
Click here to learn about free Membership to Aircraft IT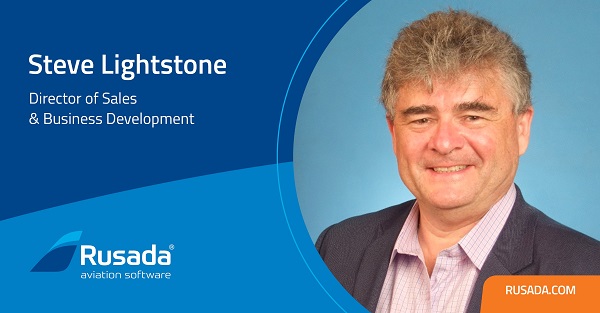 TORONTO, CANADA: Aircraft maintenance software provider Rusada, has announced the appointment of Steve Lightstone as Director of Sales & Business Development.
Lightstone has a wealth of experience in the aviation software industry having worked with airline maintenance and engineering operations around the world over the course of his career. In his previous role, Lightstone served as Vice President of Sales at ATP over a 7-year period. There he developed their ChronicX© software business to become the dominant market leader and supported various SpotLight© clients at major aircraft OEMs.
Prior to ATP, Lightstone spent over 20 years in sales, marketing, and sales leadership roles helping businesses in various markets improve operations through innovative technology solutions.
Based out of Rusada's new Toronto office, Lightstone will seek to expand the use of the company's ENVISION software in both Canada and the U.S., as part of their North American sales and business development team.
"Steve is a great new addition to our team out there" comments Julian Stourton, CEO at Rusada. "His extensive experience in aviation software and the industry relationships he has fostered over the years will allow us to further grow Rusada's presence in the region and deliver the benefits of ENVISION to more new customers."
"I am thrilled to be joining the team here at Rusada, and to play a key role in the company's continued growth" adds Steve Lightstone, Director of Sales & Business Development at Rusada. "I have been following Rusada's rise in the industry with much interest over the years, and I now look forward to working with clients, both existing and new, to improve their productivity and profitability through the use of our ENVISION solution."