National Carrier CAL Trusts IDMR Solutions' Electronic Task Cards and Signatures
17 Jun 2021

{{vendor.Name}}
Connect with Aircraft IT
Sign up to the Aircraft IT twitter feed for all the aviation industry's latest IT related news
Click here to learn about free Membership to Aircraft IT
Taipei, Taiwan / New York, USA – June 9, 2021 – IDMR Solutions Inc., a global leader in technical documentation management and electronic signatures designed for aviation, announced today that it would implement its flagship product, InForm, at China Airlines (CAL). CAL is the state-owned national carrier of the Republic of China (Taiwan).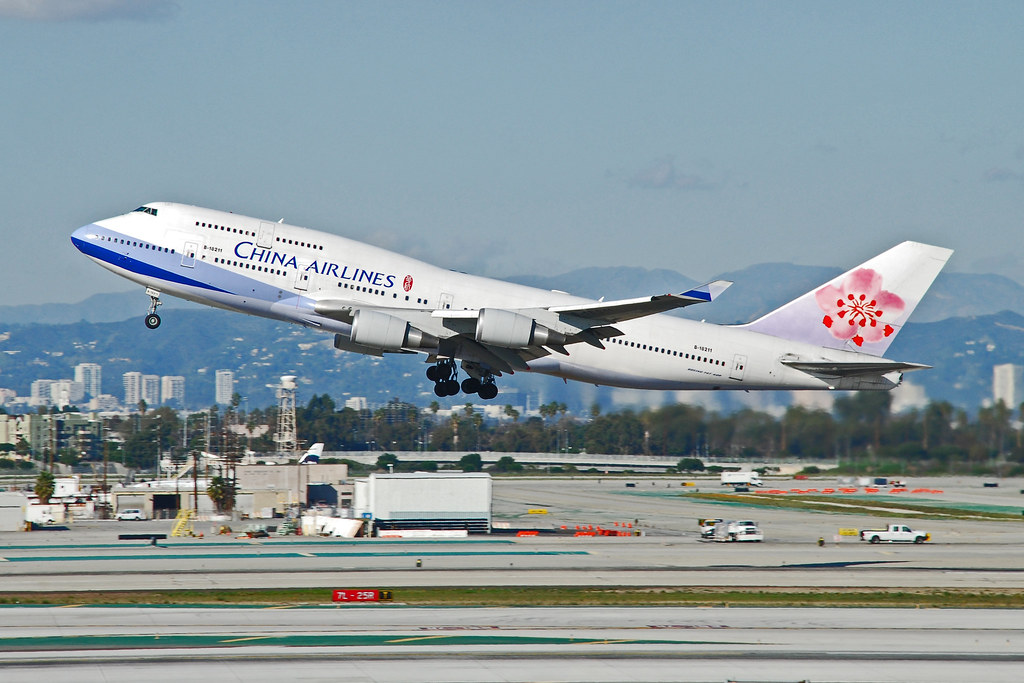 IDMR's integrated suite of applications has proven success while increasing operational performance and decreasing operating costs while ensuring airworthiness, safety, and regulatory compliance at several commercial and cargo operators for fixed and rotary wings aircraft. InForm will enable CAL to digitize its Task Cards, Engineering Orders, business processes,
document distribution, and Line Maintenance signatures.
CAL chose IDMR to be a partner in its journey of digital transformation. InForm will seamlessly integrate with the airlines' M&E and records systems but also offer cutting-edge and nextgeneration technologies combined with optimal user experience and real-time visibility of their
entire Line Maintenance operations.
Despite the COVID-19 pandemic, IDMR and CAL chose to undertake this ambitious project within a tight timeline. With repeated lockdowns in Taiwan, it was imperative to implement an innovative and comprehensive software that gave access to CAL's engineers to aviation's best paperless practices, incomparable flexibility, and industry standardizations. In addition, the current context underlines the imperative for airlines to adopt lean, agile, and digital solutions.
"We are extremely pleased to be working with IDMR Solutions as they will provide invaluable efficiencies in our operations. IDMR contributes to transforming our operation in line maintenance via digitalization of task card preparation and signoff process. As a result, we willbe able to streamline our line maintenance allowing Technical Operations teams to focus on their essential task."

Edward Tao, General Manager of Engineering Technical Information at CAL,
Highly adaptable, IDMR's comprehensive and integrated solutions considerably improves productivity, facilitating collaboration and synergies within CAL, especially in the current context.
"We are delighted by the opportunity to help CAL reach ambitious paperless goals. We are excited to have CAL join our portfolio and are looking forward to a successful implementation and long-term partnership. Allowing true end-to-end paperless and remote capabilities is crucial in the post-COVID-19 era,"

Israel Revivo, CEO/President, IDMR Solutions.
About IDMR Solutions Inc.
IDMR Solutions Inc. is a global leader offering enterprise SaaS and mobile solutions for content management, document distribution, electronic task cards, and e-signatures in the highly regulated aviation industry. InForm is a software engineered to provide end-to-end comprehensive business solutions integrated with leading M&E systems. InForm supports the
industry leaders' remote and mobile workforces enabling safe and efficient operations. Every day, thousands of engineers, maintenance planners, technical writers, and maintenance technicians rely on InForm for digital delivery of operational content, replacing paper-based documentation. With aviation leaders trusting IDMR, InForm is the solution of choice for several national carriers, heli-operators, e-commerce, defense and logistics contractors, and MRO organizations.
About China Airlines
China Airlines Ltd is a Taiwan-based company mainly engaged in air transportation services. The Company mainly provides three services. Passenger transportation services provide international passenger transportation and regular and irregular charter flights. Freight service provides international cargo and express, mail, and parcel delivery. In-flight sales services provide passengers with the purchase of duty-free goods on board. The Company also provides ground handling services, the sales of in-flight commodities, warehouse and logistics services, the repair
and maintenance services of aircraft, and the training of staff of civil aviation, among others. The Company operates businesses globally.