MYAirline Selects Comply365 for Digitization and Management of Operational Manuals
12 Jan 2023

{{vendor.Name}}
Connect with Aircraft IT
Sign up to the Aircraft IT twitter feed for all the aviation industry's latest IT related news
Click here to learn about free Membership to Aircraft IT
KUALA LUMPUR, MALAYSIA, 12 January 2023 – MYAirline (formally known as Z9 Elite Sdn. Bhd.) is pleased to select Comply365, a leading aviation software company for the implementation of its digital content management. Comply365's operational content and compliance management application allows MYAirline to easily author its own content, manage Airbus manuals, track compliance with regulations, and launch its operations efficiently with electronic forms and workflows.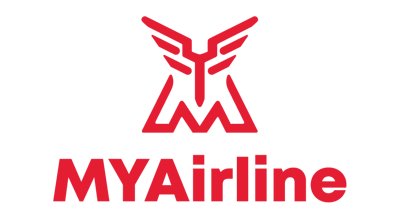 MYAirline is a brand new low-cost carrier based in Kuala Lumpur, Malaysia. It launched its first commercial flights on 1 December 2022, with an Airbus A320 fleet serving domestic destinations and a plan to start flying in the ASEAN region by Q2 this year.
MYAirline utilized the Comply365 digital document management system to produce operational and related manuals as part of its Air Operator Certificate (AOC) process – and, looking forward, to work on a scalable strategy that is able to support its growth plans.
"Our early partnership with Comply365 provided us with the digital tools we needed to fulfil both national and international compliance elements from the onset which has helped us to expeditiously obtain our AOC and get our operations off the ground," said Stuart Cross, Chief Operating Officer of MYAirline.
"I wish to congratulate our technical writers and their team for the collaborative effort in achieving this track record. This synergistic cooperation between MYAirline and Comply365 resulted in added value for both companies, beyond its commercial return," added Cross.
MYAirline's Document Management team and Subject Matter Experts collaborated with Comply365 using the ProAuthor module to create, in record time, operational manuals and handbooks – all of them from scratch – for eight departments across the airline. The airline is currently mapping their manual content against Civil Aviation Authority of Malaysia (CAAM) regulations and IOSA Standards and Recommended Practices (ISARP) to ensure effective governance, empowering compliance monitoring from the start, and drastically reducing the time it will take to prepare for audits.

"ProAuthor was adopted with online training, which helped us to create and distribute all the required documentation to our crews as we trained and prepared for our first flight," Cross said.
As MYAirline technical writers created their manuals, they applied tags to the content that allowed reusable content to be used and standardised across all their manuals and created specific electronic forms and workflows centred on these manuals. This allows for better congruency and optimisation across all laid down processes. Flight and cabin crew can also complete electronic forms to send information back in real time, providing MYAirline with insights to make data-driven decisions and improve operational performance.
MYAirline joins other start-up airlines using Comply365's operational content and compliance management platform. Comply365 supports more than 90 customers, from start-up airlines to the world's largest carriers, as well as cargo, business, Unmanned Aircraft System (UAS), flight training and rail operations.
"We are thrilled to have supported MYAirline's efforts from the very beginning, and we celebrate with them as they begin their commercial flights," said Tom Samuel, Chief Executive Officer of Comply365. "It's particularly exciting to see start-ups grow their operations and succeed, and we're confident in the value MYAirline will see with solutions that easily scale with them to maximise their efficiency and enhance safety."
ENDS
About MYAirline
MYAirline Sdn Bhd ("MYAirline"), formerly known as Z9 Elite Sdn Bhd, is Malaysia's latest low-cost carrier (LCC) established in January 2021. MYAirline operates a fleet consisting of Airbus A320-200 aircraft with its first flights from Kuala Lumpur to Langkawi, Kuching and Kota Kinabalu on 1 December 2022. MYAirline will soon expand its network within Malaysia and by Q2 2023 to the ASEAN region by providing affordable travel with class-leading services for our passengers. The airline applies innovative and green technology within its products and services to ensure a straightforward and seamless engagement for passengers.

For more information about MYAirline, please visit our website, www.myairline.my, or our social media accounts @flymyairline on LinkedIn, Facebook, Instagram, TikTok, Twitter and YouTube.
About Comply365
Comply365 is the leading provider of enterprise SaaS and mobile solutions for content management and document distribution in highly regulated industries including aviation, rail, and energy. Comply365 supports the world's most mobile and remote workforces with targeted and personalized delivery of job-critical data that enables safe, efficient, and compliant operations. Every day, hundreds of thousands of pilots, flight attendants, maintenance technicians, rail conductors and engineers, and energy workers rely on Comply365 for digital delivery of operational (OEM and company) manuals. Having played an instrumental role in the FAA's approval of replacing the traditional, paper-based, pilot flight bags with electronic flight bags (EFBs), Comply365 partners with clients to transform their industries.

For further information, please contact:

Siti Maslinda Binti Sheikh Othman
Head, Corporate Communication
MYAirline Sdn Bhd
Mobile No.: +6019 211 7197
Email: maslinda.othman@myairline.my
Gina Duwe
Marketing Coordinator
Comply365
Office: +1 608 313 1500
Email: marketing@comply365.com