Icelandair – Connecting Europe and North America with IQSMS on Board
08 Jun 2021

{{vendor.Name}}
Connect with Aircraft IT
Sign up to the Aircraft IT twitter feed for all the aviation industry's latest IT related news
Click here to learn about free Membership to Aircraft IT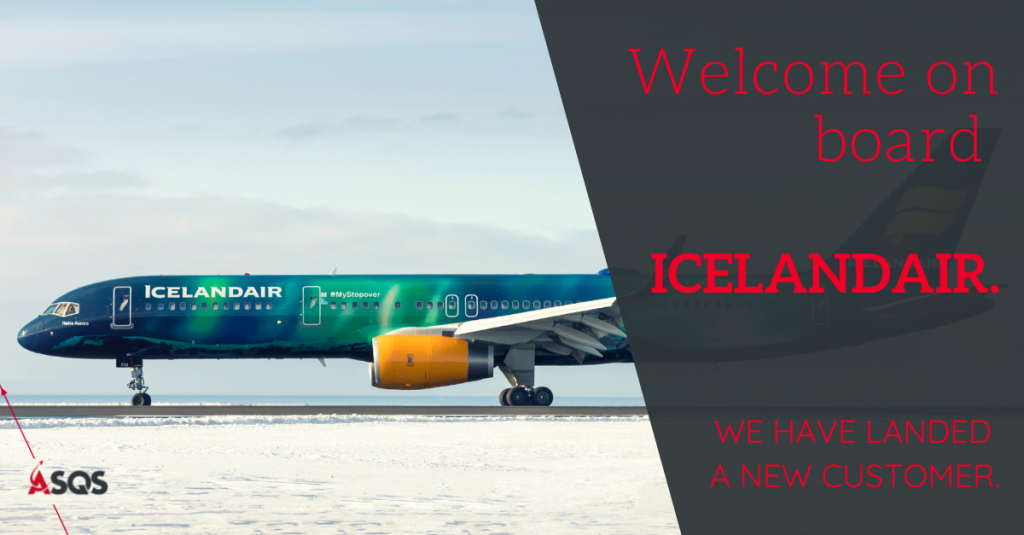 After having won Air Atlanta Icelandic as a customer at the beginnings of 2021, we are enormously delightful to announce that we've contracted with one of Iceland's major aviation organizations, Icelandair Group.
Icelandair is the leading airline in Iceland and part of Icelandair Group which traces its roots to the year 1937. With Iceland as its hub and home, its core business is built around Icelandair's route network and the unique geographical location of the country which serves as a connecting hub between a number of destinations in Europe and North America. Icelandair offers convenient connections to, from, via and within Iceland. The Group also operates an airfreight and logistics business, aircraft leasing and consulting as well as travel services
Icelandair, the Group's core business, will implement the IQSMS core modules as well as the FDM Risk Module and Airworthiness Add-on and an integration with their SSO and Crew Scheduling software.
With a history that goes back 80 years, Icelandair forms an important part of Iceland's aviation history. Over eight decades and as member of the International Air Transport Association (IATA), the Association of European Airlines (AEA) and the Flight Safety Foundation (FSF), maintaining the highest standards of operational safety has always formed a vital part of the airline's daily business.
The introduction of our integrated quality and safety management system IQSMS is thus a further step in the company's safety strategy and will help it to modernize and harmonize internal processes and thus pursue a comprehensive approach to quality and safety.
"We are pleased to accompany and support Icelandair in the implementation of IQSMS. The modular structure of the system provides us with great flexibility, allowing us to tailor the implementation and rollout of each IQSMS module to the individual needs of our customers. The project plan for Icelandair is based on a phased implementation of the selected IQSMS modules. We are looking forward to starting with the Quality Management Module in the first phase, which supports the entire quality assurance and compliance monitoring process",

Florian Lis-Srajer, Key Account Manager at ASQS, commented on the project.