dgBirds' EFB as a Service: an expertise recognized by the Industry
14 Nov 2019

{{vendor.Name}}
Connect with Aircraft IT
Sign up to the Aircraft IT twitter feed for all the aviation industry's latest IT related news
Click here to learn about free Membership to Aircraft IT
As announced in the previous Aircraft IT release, dgBirds, an Air France subsidiary created in 2017, is continuing its expansion, with new customers and a lot of innovative features already released (Documentation and Mission / Briefing) and to come (Mission / Reports, Mission / Briefing with dynamic data, Communication).
EFB should stand for "Enhanced Flight Bag": a series of articles published via social media
In an industry where safety and performance are a must, dgBirds decided to share its expertise via a series of articles called "EFB should stand for Enhanced Flight Bag", written by Sébastien Veigneau, dgBirds President (who is also Air France A320 Captain and EFB expert) and published on a fortnight basis via social media, especially Linkedin (EFB should stand for Enhanced Flight Bag_Linkedin).
Based on his experience, Sébastien shares about why and how:
Electronic Flight Bag became a major asset to help airlines and pilots ensure flight safety
With more benefits to be delivered, EFB should become "Enhanced" Flight Bags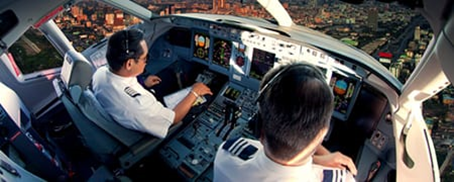 Targeted audience is not only Pilots, EFB Admin, OCC, IT but also all travellers interested in learning how flights are prepared and performed: this is not about a simple tool, this is about airlines' capabilities to enhance flight safety, operational performance and Passengers experience.
This series of articles is being published in the following sequence:
From EFB to iPads (Sept 24th 2019)
Leverage your Pilots experience (October 8th)
Challenges for regulators and standards (October 22nd)
As a Pilot, I want (November 5th)
What EFBs should and should not do (November 19th)
When" give pilots a tablet rather than "why" (December 3rd)
Enhanced Flight Bag: a move to "home to home"(December 17th)
Therefore, an open forum for our industry to discuss, share experience and contribute to improvement of flight operations.
An expertise celebrated at the Paris Air Forum
This expertise, source of innovation for the airline industry, has been celebrated at the Paris Air Forum, where dgBirds received, from Airbus, the 2019 prize for Innovation.
dgBirds
45, rue de Paris, Tremblay en France, 95747 Paris Roissy Charles de Gaulle Cedex, France