ASQS announces Representative for the Middle East and India
27 Feb 2023

{{vendor.Name}}
Connect with Aircraft IT
Sign up to the Aircraft IT twitter feed for all the aviation industry's latest IT related news
Click here to learn about free Membership to Aircraft IT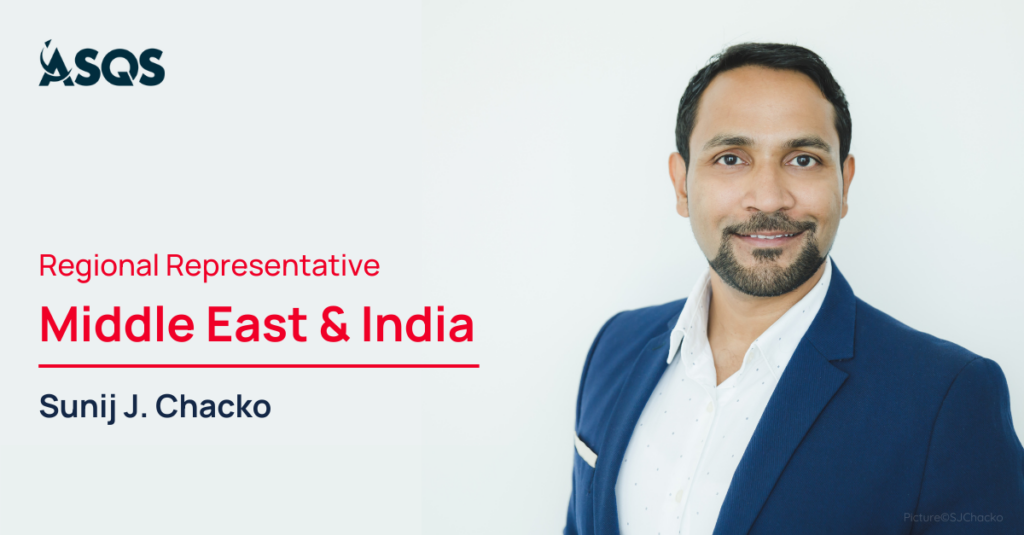 Global aviation quality and safety management software provider ASQS has appointed Sunij J. Chacko as regional representative for the Middle East and India, underlining the company's commitment to customer service.
As representative for the Middle East and India, Sunij is responsible for building and maintaining relationships with existing and potential customers, identifying new business opportunities as well as developing and implementing strategies to grow ASQS' customer base through the promotion of the company's quality and safety management solution iQSMS.
"Sunij has been based in Abu Dhabi for 16 years and has worked in various industries in the Middle East and the US. He brings a wealth of experience to the role which, combined with his background in aviation, makes him the perfect fit to promote the further growth of our company", said Günther Schindl, CEO of the ASQS Group.