ASQS announces collaboration with ASL Aviation Holdings
15 Oct 2021

{{vendor.Name}}
Connect with Aircraft IT
Sign up to the Aircraft IT twitter feed for all the aviation industry's latest IT related news
Click here to learn about free Membership to Aircraft IT
The Ireland-based Aviation Group joins hands with ASQS to standardize its approach to cooperate safety
ASQS GmbH, a leading specialist in the provision of integrated and web-based aviation QMS and SMS software announces a new contract win with the global aviation services group and a world leading ACMI airline operator for major cargo and passenger airlines, ASL Aviation Holdings.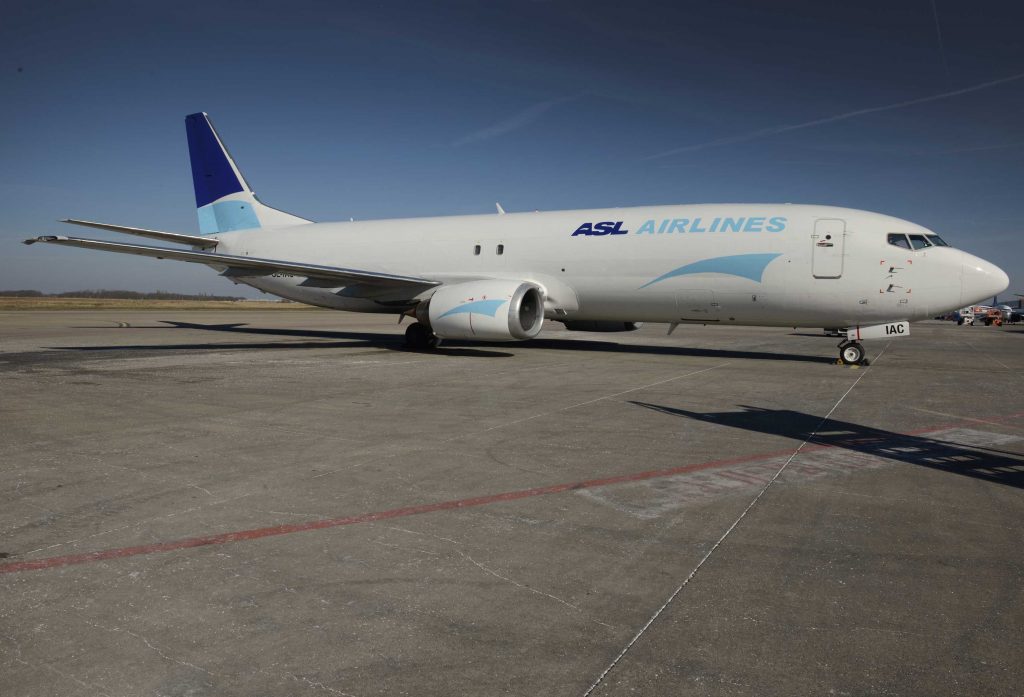 The Ireland-based multi-disciplinary aviation services organization ASL Aviation Holdings operates four European airlines, ASL Airlines Ireland, ASL Airlines Belgium, ASL Airlines France and ASL Airlines United Kingdom, and associate and joint venture airlines in South Africa and Thailand.
The integrated quality and safety management system IQSMS will provide each of ASL's European operations – ASL Airlines Ireland, ASL Airlines United Kingdom, ASL Airlines France and ASL Airlines Belgium – with a centralized platform for operational auditing, reporting and risk management, and will also allow ASL to link its Flight Data Monitoring (FDM) software directly to IQSMS via the FDM Risk Module.

"One of our objectives has been to streamline and standardise our tools, policies and procedures across the Group, and the IQSMS platform will very much help us achieve that objective. Other benefits include using common key safety performance indicators and a common risk classification process and the dashboards will provide us with real time safety information, allowing us to allocate resources in a timely fashion. The implementation of IQSMS will allow us to build on our existing commitment to Safety and Quality as ASL core company values,"

Jack Durcan, Group Flight Safety Manager at ASL Aviation Holdings.
"It's an extensive and exciting project and I am looking forward to supporting our new client in the implementation process" says Ruben Inion, Key Account Manager at ASQS, who coordinates the implemention of the system with ASL Aviation Holdings.
About ASL Aviation Holdings
ASL Aviation Holdings, a global aviation services company with airlines based in Europe, South Africa and Asia, is a world leader in ACMI airline operations serving major cargo and passenger airlines. Headquartered in Dublin, Ireland, ASL's six airlines include ASL Airlines Ireland, ASL Airlines Belgium, ASL Airlines France and ASL Airlines United Kingdom in Europe. ASL also have joint venture and associate airlines FlySafair in South Africa and K-Mile Asia in Thailand. The group also includes several leasing entities. ASL Aviation Holdings operates cargo services for the world's leading express parcel integrators and online retailers. Group airlines also operate scheduled and charter passenger services under its own airline brands on domestic, international, and intercontinental routes in Europe, Asia, the Middle East, North America and Africa. ASL has a global team of 2,500 people of 51 nationalities. The Group has a fleet of 130 aircraft that includes 11 aircraft types ranging from the turbo prop ATR 72 to the Boeing 747. ASL's agreement with Boeing for 20 Boeing 737-800BCF 'Boeing Converted Freighters', will see the entry into service of the tenth aircraft later this year. More information is available at www.aslaviationholdings.com.
About ASQS and IQSMS®
ASQS (Advanced Safety and Quality Solutions) is a global provider of SMS and QMS aviation software headquartered in Vienna (AUT), with a branch in Bangkok (THA) and Calgary (CAN). The company specializes in the development of web-based integrated safety and quality management solutions for airlines, business jet operators, helicopter operators, airports, ground handling agents/FBOs, and maintenance organizations. More information is available at www.asqs.net.