Aircraft Commerce Virtual Conference & Expo 2020 – Global, November 16-20
16 Sep 2020

{{vendor.Name}}
Connect with Aircraft IT
Sign up to the Aircraft IT twitter feed for all the aviation industry's latest IT related news
Click here to learn about free Membership to Aircraft IT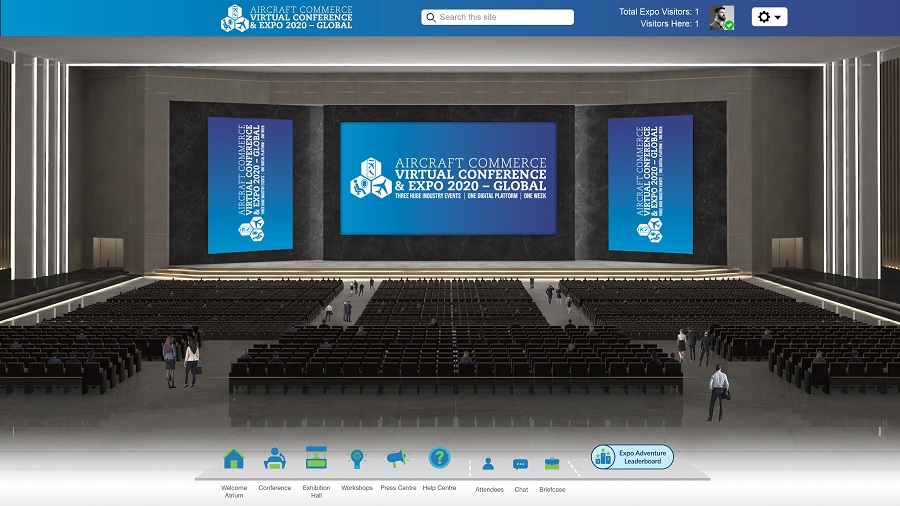 Aircraft Commerce Virtual Conference & Expo – Global, 16-20 November 2020

Click here to visit the Virtual Conference Website
Click here to register (airlines, aircraft operators, Airports, MRO Facilities – free of charge)
Aircraft Commerce will bring all of the value from its industry leading conferences to this ground–breaking 24-hour, five-day live digital event. Three huge industry events: one digital platform: one week.
With in-person events currently paused, organizers of the popular Aircraft Commerce series of conferences and exhibitions have engaged with the latest technology, from the Moodie Davitt Virtual Expo Company, to launch the first global, virtual Aircraft Commerce Virtual Conference & Expo 2020. This live five-day (16-20 November 2020) ground-breaking digital event replaces the popular Aircraft Commerce conferences that had been scheduled for 2020 and will bring three great events live to attendees' screens.
Event One: Airline & Aerospace MRO & Flight Operations IT Conference – Global.

Event Two: Connecting Aircraft & Passenger Conference and Expo.

Event Three: Flight Operations Conference.
Importantly, this live, virtual event will deliver the three key valuable opportunities that attendees to the in-person conferences have always found so valuable…
A full agenda of keynote presentations, case studies, product showcases, and interactive workshops over 5 days with key, varied and fresh information. Attendees will be able to watch live or view on-demand, interact with speakers and ask questions. Keynote speakers include: FAA, EUROCONTROL, Etihad Airways, AFI KLM E&M, FL Technics, IATA, ICF, Norwegian, Microsoft, Edelweiss Air, Sabena Technics, and lots more.
Click here to see the latest agenda highlights


A virtual Exhibition Hub with the industry's leading software and hardware suppliers. Attendees can walk through and explore products showcased in categories for easy searching; chat live with exhibitors (in any language); view, read and download documents and brochures; book meetings; take in full personalized product demos; and more. The exhibition floor will remain open for 2 weeks after the live event until the 4th December.
Networking is always at the heart of this conference: attendees can connect with 1000s of other attendees from across the world to discuss projects, share ideas and experiences through the Networking Terrace on our ground-breaking virtual platform.
A recurring and topical theme running through all three conferences is the role that the latest technology can play in assisting the industry to recover from the Covid-19 crisis and thrive in the aftermath: plus build greater process resilience against future crises.
Event Director MRO & Flight Ops IT and Flight Ops Conference, Ed Haskey said, "We are really looking forward to leveraging the latest technology in this pioneering Virtual Conference and Exhibition program for our many thousands of users worldwide. In these challenging times, Airlines, Operators, MROs and Specialist aviation service providers will, more than ever, need technologies that cost-effectively improve processes and efficiencies. Industry professionals have always learned about the latest developments and met a range of potential partners at Aircraft Commerce conferences. This new format will provide the same opportunities to many more people around the world on a screen of their choice."
Charles Williams, Editor & Publisher of Aircraft Commerce, added, "I am delighted that Aircraft Commerce is working with the Moodie Davitt Virtual Expo Company to bring the inaugural 'Aircraft Commerce Virtual Conference & Expo 2020 – Global' to life as a compelling virtual event this November. We look forward to seeing attendees online."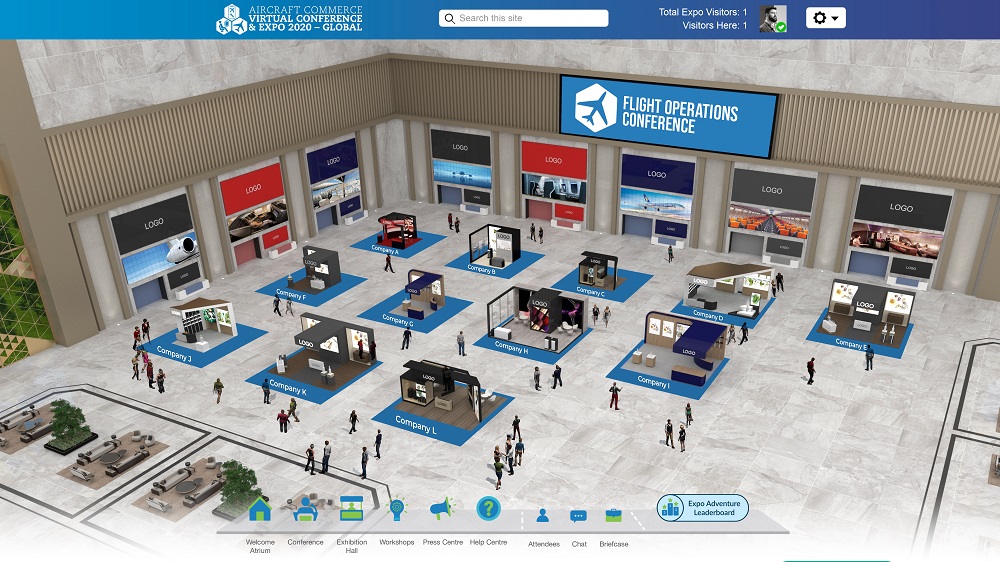 Editor's notes
Aircraft Commerce
Aircraft Commerce is the industry leading bi-monthly publication that analyses aircraft and engines from an operating performance and cost information point of view.  Analysis articles include fleet planning and aircraft selection, plus aircraft management data and information. Aircraft Commerce Conferences have been bringing Aircraft Operations and MRO professionals with the industry's leading service suppliers for 15 years in three key global regions, EMEA, The Americas and Asia/Pacific.