AI Image Analysis Technology used in Volcanic Ash Forecasts
12 Oct 2021

{{vendor.Name}}
Connect with Aircraft IT
Sign up to the Aircraft IT twitter feed for all the aviation industry's latest IT related news
Click here to learn about free Membership to Aircraft IT
Volcanic ash clouds pose a danger to aircraft in flight.  Volcanic ash and particles made up of silicates can melt inside the hot temperature of a jet engine and cause failure.  Ash clouds can also affect sensors on an aircraft, damage the exterior of the aircraft and can also contaminate the air quality inside the cabin.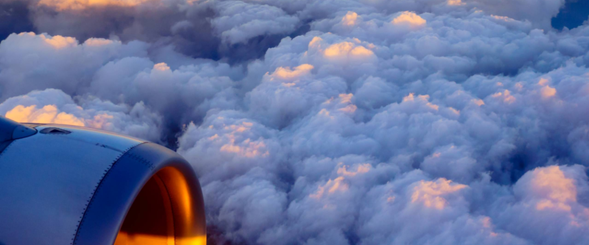 In 2010, Iceland's Eyjafjallajokull erupted, shutting down European air space and forcing the closure of airports and cancellation of many flights in about 30 countries.  In 2021, various volcanic eruptions have occurred which have caused disruptions to air travel, such as Mt. Etna in Italy, La Palma in the Canarias, and Fukutoku in the West Pacific.
At Weathernews Inc., our Terrestrial Center is responsible for monitoring volcanic ash activity worldwide.  This group of experts employ proprietary AI image analysis technology in creating our original volcanic ash diffusion forecasts.  In particular, this system uses modeling to distinguish subtle differences between clouds and volcanic ash clouds.  When this system is applied to satellite or webcam imagery, small eruptions that were previously difficult to detect due to cloud cover can now be detected quickly and accurately and as a result, volcanic ash diffusion forecasts can be released and updated quickly.  Another benefit is the ability maintain a continuous monitoring capability by providing real-time observations to airlines operating within the vicinity of a volcano.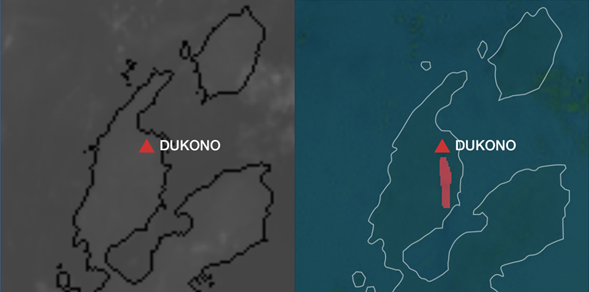 Figure 1: Himawari-8 infrared imagery taken at 2110UTC on April 4th, 2021 indicating volcanic ash from Dukono located in the northern part of Armahera Island, Indonesia.  The volcanic ash plume cannot be observed on infrared satellite imagery (left).  AI detection system can identify the volcanic ash cloud (right).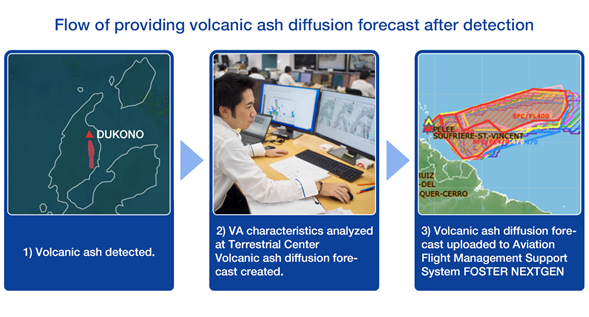 In response to many requests from our valued customers, Weathernews Inc. developed a new service called Airspace Critical Operation Support (ACOS) which incorporates the volcanic ash forecasts created by our Terrestrial Center.  Weathernews Inc. designed this service to respond to various volcanic ash support needs from airlines, such as more consistency in volcanic ash forecasts for any region of the world, ad hoc updates to support decisions on route changes and hold or divert decision as well as optimized flight scheduling.  AI image analysis has played an important role in allowing Airspace Critical Operation Support provide timely updated volcanic ash forecasts as well as the latest real-time information to ensure safe operation of flights.  At the same time, Airspace Critical Operation Support includes various tools for analyzing the impact of volcanic ash along the route; in addition, airlines can contact our operations center 24×7 and inquire about their volcanic ash concerns.