AEROTEAM Training Solutions – Part of The SA Group
01 Oct 2019

{{vendor.Name}}
Connect with Aircraft IT
Sign up to the Aircraft IT twitter feed for all the aviation industry's latest IT related news
Click here to learn about free Membership to Aircraft IT
Aeroteam and Scandinavian Avionics has been providing training for the international aviation community, individually and in collaboration for the past decade. Today they present their new joint company "AEROTEAM Training Solutions" becoming the 12th division of The SA Group.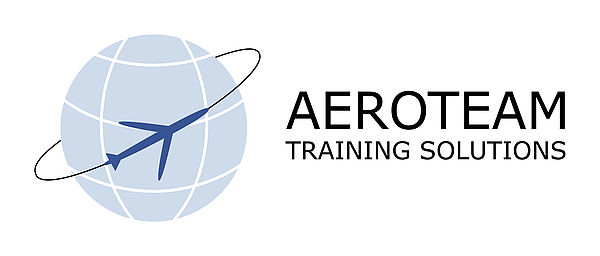 AEROTEAM Training Solutions will offer complete turn-key training solutions for basically all aspects of the aviation community. As both organizations has been offering training for their respective clients for many years, the new company is established on a solid foundation of experience and a huge portfolio of training courses, aimed at both the operational and technical side of the aviation business. The cooperation started almost ten years ago, when Scandinavian Avionics hired Søren Agner who owns Aeroteam, to be the Training Manager in the Part-145 and Part-147 departments within Scandinavian Avionics.
Michael R. Truelsen, CEO at Scandinavian Avionics, explains:
"Søren came onboard to keep the responsibility as Training Manager within our Part-145 department and to help develop our Part-147 approval, almost ten years ago. We soon discovered that the mindset of Søren and Aeroteam fitted very well with the philosophy of The SA Group, hence the partnership has developed tremendously over the years."
Scandinavian Avionics have been providing training aimed at the technical part of the aviation business, meaning primarily aircraft type training, Human Factors, EWIS and Fuel Tank Safety, but also operator training post aircraft modifications, to educate technicians and even pilots in the use of the modified platform. Aeroteam's focus has been on the operational side of aviation training, with a wide portfolio of different training courses for crew resource management, Instructor teaching and facilitation Training, Flight Operations Training, security, dangerous goods, as well as operational issues such as performance, Flight planning and Performance Based Navigation. Aeroteam is also the company behind the MAYDAY Training Tools, which are a series of interactive learning games to help increase the learning experience. Scandinavian Avionics and Aeroteam just released a Human Factors version of the MAYDAY Training Tool, which already has received very good feedback.
Søren Agner, Managing Director at AEROTEAM Training Solutions:
"For Aeroteam it is all about the learning experience, and improving the overall performance of companies through education of their individuals. We focus on high quality class-room training and we want to make a difference. I have been working with Scandinavian Avionics for many years, and in the process of developing the MAYDAY Human Factors Training Tool we really started to see the synergies between our two companies. The SA Group provides turn-key solutions within the aviation industry, however on the training side it was a bit limited. With this new partnership the aim is to really provide a turn-key training solution, and we are very eager to see how the market will react on our new concept."
Besides offering individual training courses for organizations within the aviation industry, AEROTEAM Training Solutions will provide regulatory guidance and competence control for entire organizations, removing the burden of all the administration and overhead of training, while keeping all employees compliant for a fixed monthly fee. All solutions will be tailored to fit the requirements of the individual customer, in order to make sure the solution adds value at an affordable price level.
"We know that many companies struggle to remain compliant on their training requirements, and too many end up paying for bad solutions which are not adding real value to their employees and organization. We want to remove the entire burden of training and turn it into something the employees look forward to. We have the tools to provide effective competence control, we have the expertise to provide high quality, interactive training and we have a huge commitment to make a difference within training and education of the aviation professionals", Søren Agner finishes.