Aero K to adopt Rusada's ENVISION
05 Dec 2019

{{vendor.Name}}
Connect with Aircraft IT
Sign up to the Aircraft IT twitter feed for all the aviation industry's latest IT related news
Click here to learn about free Membership to Aircraft IT
CHEONGJU, SOUTH KOREA: South Korean start-up, Aero K Airlines, has signed up for Rusada's MRO and Flight Operations software, ENVISION.
Aero K is scheduled to commence passenger flights as of March 2020 serving destinations across Asia, including China, Japan and Vietnam.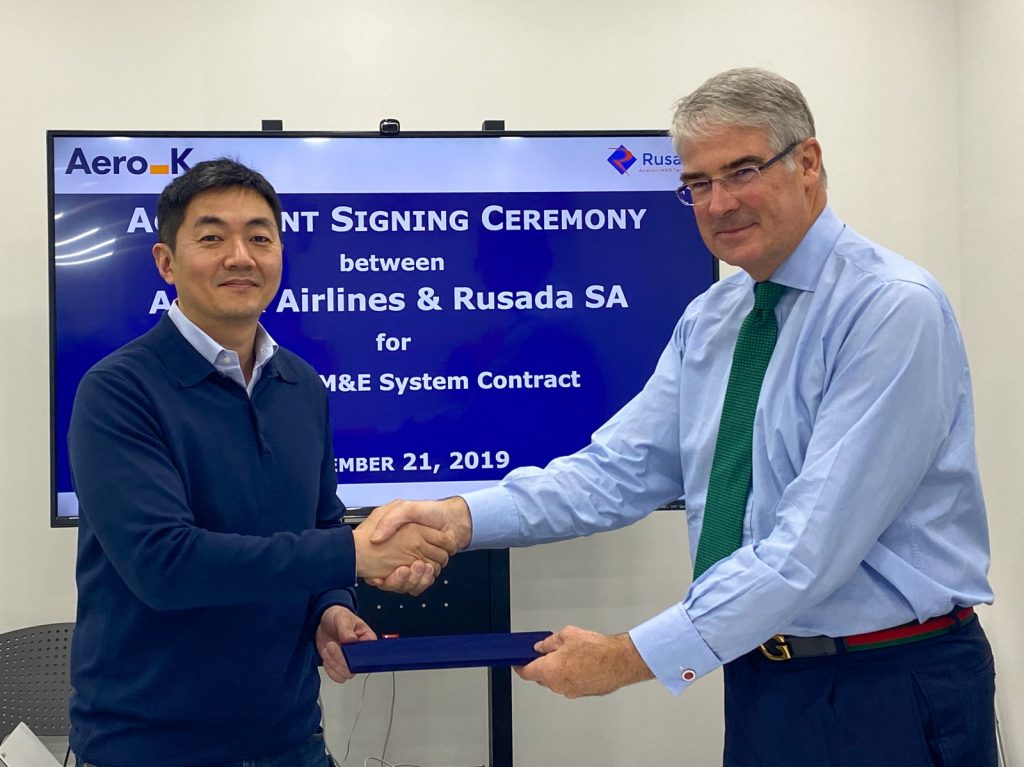 Aero K will use ENVISION to manage the airworthiness of their fleet and line maintenance activities as well as their human resources, finance & accounting and more, adopting seven modules in total.
Rusada will begin the implementation project immediately so that everything is in place for Aero K's launch next year.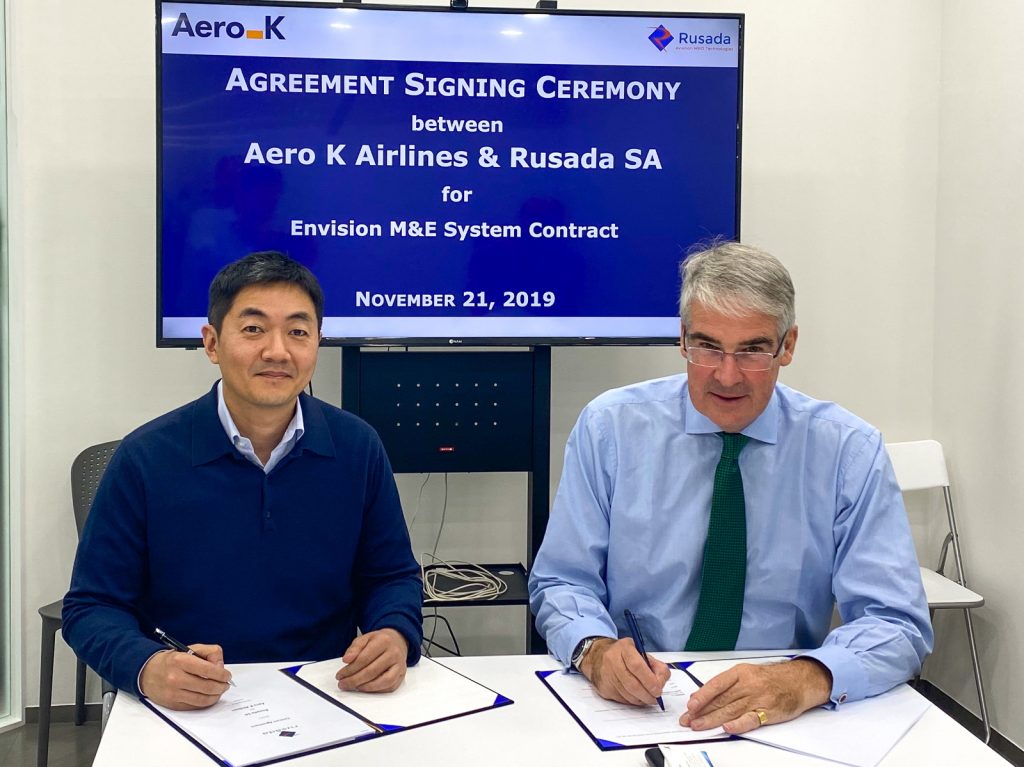 Mike Byungho Kang, CEO at Aero K said:
"Operating under a low-cost model means we require a solution that provides a comprehensive level of functionality and an easy-to-use interface whilst remaining cost-effective.
"We were very impressed with ENVISION's capabilities and the knowledge of the Rusada team. Their extensive experience with start-up airlines will be a great asset to us."
Julian Stourton, CEO at Rusada said:
"I am delighted to be welcoming yet another exciting operator to the Rusada family. This agreement is further testament to the versatility and scalability of ENVISION, as Aero K looks to grow from zero to ten aircraft in just three years.
"We will gladly provide them with all the help and support they need to ensure a successful launch."